Jose Mourinho took aim at pundits, branding some 'compulsive liars' over their criticism of his handling of Marcus Rashford.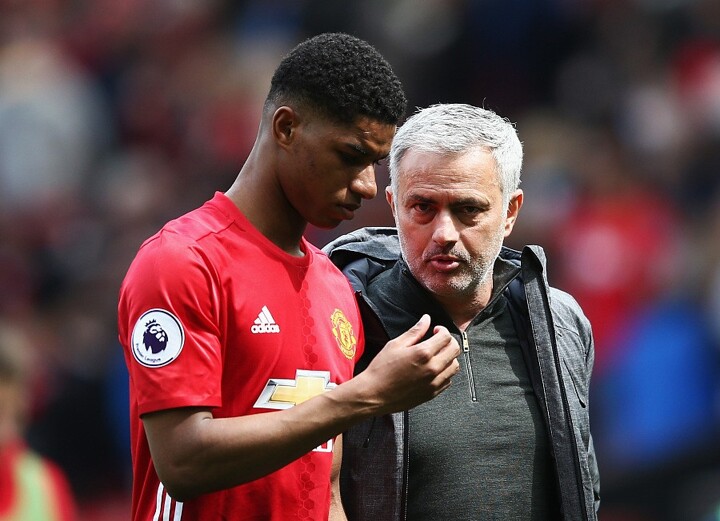 The Manchester United manager arrived at his weekly press conference armed with a raft of statistics to do with Rashford's development.
In yet another astonishing rebuke, Mourinho claimed pundits are 'obsessed' with him, seemingly pointing towards Jamie Carragher.
'I can expect that Sunday I'm going to be highly criticised for not playing him because some of the boys are really obsessed with me,' the Portuguese said during a four-minute answer on Rashford.
'Some of them have a problem with some compulsive lies, so I can expect some of them will wake up on Sunday and always the thing that comes to their mind is Jose Mourinho.
'I'm sure I'll be criticised on Sunday. It's not my fault. He is suspended. We should remind them he is suspended and cannot play.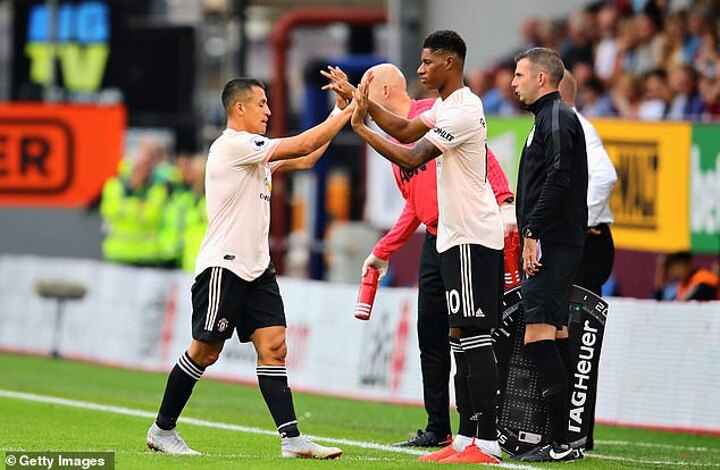 'I'm happy with his performances for England. He played well, competed well and scored, especially in a period he comes with some sadness because of his suspension.
'In the season 16-17, Marcus Rashford played 32 Premier League matches and 11 Europa League matches including the final. Three in the FA Cup.
'He had 53 appearances. But if you want to talk minutes, he played 3068 minutes. If you want to divide that by 90 34.2 matches of 90 minutes in 16-17.
'In 17-18 he played 35 matches PL, eight CL, five FA Cup – including the final – three LC matches and the Super Cup. He played a total of 52 matches with 2676 minutes.
'Divide that by 90 minutes and it is 29.7 matches. So in all, 105 appearances, 5744 minutes, 63.7 matches of 90 minutes – including five finals.'
Mourinho also suggested he is doing far more than his Premier League rivals to develop young English talent.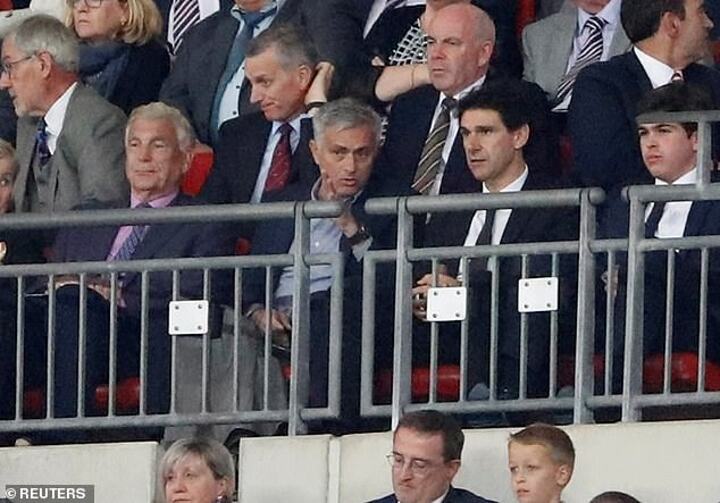 'So the people who are speaking about these minutes are a bit confused,' he added. 'Rashford is not Dominic Solanke, he's not Ruben Loftus-Cheek, he's not Dominic Calvert-Lewin.
'He's Manchester United player Marcus Rashford with an incredible number of minutes played at the highest level.
'At the highest level. In the best possible competitions. United supporters – for you, and just for you – this is what we're doing with Rashford, (Luke) Shaw, (Scott) McTominay.'