Tottenham Hotspur fans have taken to Twitter to react to the exit of Antonio Conte from the club after a turbulent spell in charge of the north London side.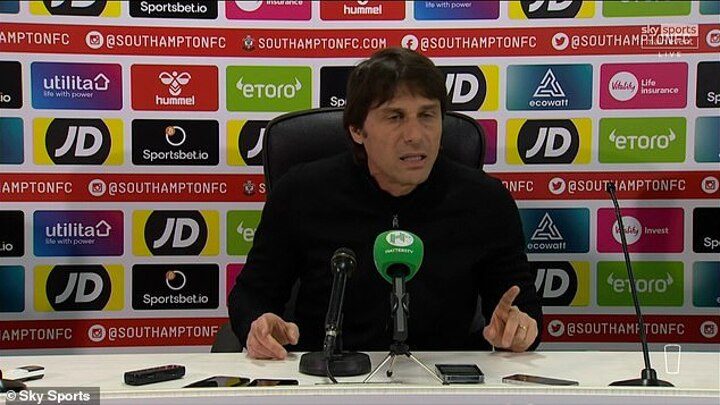 Conte left Tottenham Hotspur 'by mutual consent' on Sunday night, a departure which came to be expected after the Italian's outburst last weekend.
Conte hit out at players and senior management at the club after they were pulled back from a 3-1 lead to a draw with bottom club Southampton, in what transpired to be the 53-year-old's final match in charge of Tottenham.
Cristian Stellini is taking temporary charge of Spurs whilst the north London club try to secure a top four finish in the Premier League and Champions League football in 2023-24.
One fan noted that the club is bigger than Conte - but also bigger than chairman Daniel Levy. They also wished good things to those thrust into the challenge of finishing off the season, with ten league games left on Tottenham's plate this term.
The tweet read: 'No Player, no Manager and no Chairman is bigger than Tottenham Hotspur Football Club. I really hope that Daniel Levy knows what he is doing. 10 games with a caretaker manager and coach is a big risk - especially given our tough fixtures. Best of luck to Stellini and Mason. COYS'.

But the door had barely closed behind Conte before some fans were eyeing up his potential replacement.
One fan tweeted: 'Very sad that it didn't work out. Conte gave us unreal memories, but at this point it is best for both parties. With that said, Bring. Me. Nagelsmann.'
Julian Nagelsmann was sacked as Bayern Munich manager on Friday, and immediately replaced by former Chelsea boss Thomas Tuchel.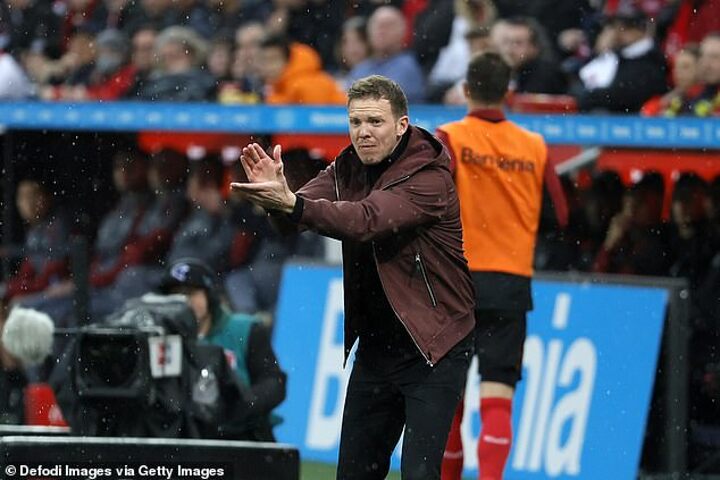 Conte's exit from the Tottenham Hotspur Stadium divided fans, including one who seemed to agree with the Italian's statements about the club.
'Thank you gaffer sorry our club @SpursOfficial have failed you #conte' one fan wrote.
Another posted a picture of the Italian, and commented: 'This is it. This is really the end. Goodbye my friend, you will be always in my heart.'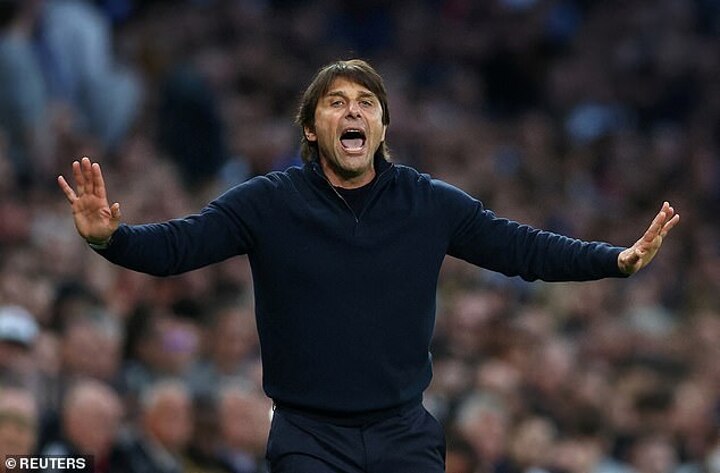 Others were less diplomatic about the Italian's exit, with one writing: 'Conte finally sacked. Now he can go back to Italy and stop moaning every week'.
'Conte has been asking for d sack, lol he finally got his wish granted', read one of the other tweets in the aftermath of Sunday's news. Another simply said: 'Conte sacked. FINALLY!'



One football fan mused that Conte's style of management may be less likely to be effective with teams moving forward, viewing his time at Tottenham an awkward fit on both sides.
The tweet read: 'Conte finally set free. The move never made sense for either party but Conte is quickly running out of clubs that do fit with him. He's a dying breed and may need to radically change his outlook if he wants to have success again.'

Tottenham sit fourth in the Premier League table during the international break. Upon their return, they travel to Everton on April 3, before a home task against high-flying Brighton five days later.