Neymar has been the most likely candidate to take up the mantle from Lionel Messi and Cristiano Ronaldo as the world's best player for a few years now, and he reminded us why with his first-half display in Paris Saint-Germain's 3-2 win against Bayern Munich in the Champions League quarter-finals on Wednesday night.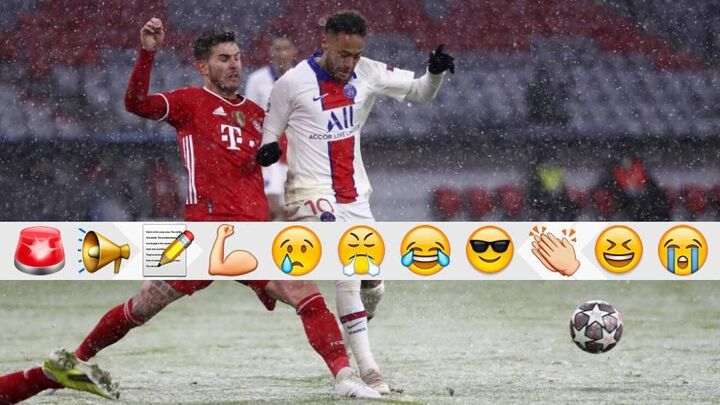 The creative Brazilian is not yet back to his best after returning from injury, but he was in inspired form in the opening 45 minutes, dishing out an assist to Kylian Mbappe before doing the same - albeit with more hope than expectation - to Marquinhos later in the half.
There is no denying that Neymar is an incredible player, but the problem is that we don't see it enough. For one week a year, he'll be the best player in the world.

Yes, we'll get bored by games between the big teams...
Some people have said that we will become bored of games between Europe's best clubs if a European Super League were to come in, but is that really true? Seeing the likes of Kylian Mbappe, Joshua Kimmich, Neymar and Leroy Sane on the pitch, to name just four, was incredible. Watching players of this calibre on a regular basis would not be boring.

Mbappe's last dance?
Mbappe netted two goals on the night, both of which gave PSG the lead, as he further cemented his place as one of the world's best players. With his contractual situation becoming more of a talking point by the day, could his last dance end with the Champions League trophy?

Keylor's blessing
There is something about Keylor Navas. The Costa Rican goalkeeper saved Real Madrid time and time again during his days with Los Blancos, and he did the same for PSG on Wednesday night. He already has three Champions League winners' medals to his name, and he wants more.

Mateu Lahoz was impeccable
There was a lot of discussion about Antonio Mateu Lahoz being named as the referee for this weekend's Clasico, but he was excellent in Munich. Will we have a more European style of refereeing in the Clasico, or will VAR check every minute detail of the game?