Atletico Madrid have officially announced Moussa Dembele's signing on loan from Lyon until the end of the 2020/21 campaign.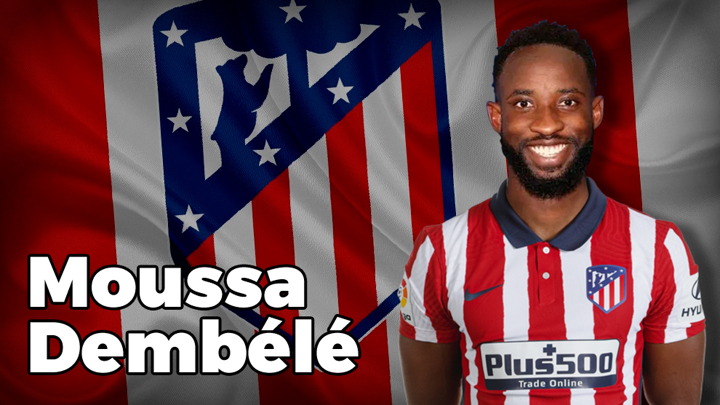 The Frenchman joins Los Rojiblancos to fill in the void of Diego Costa who asked to depart the club for personal reasons.
Lyon will receive 1.5 million euros and Dembele's purchase option is set at 33.5m euros but could rise to 38.5m euros should various incentives be met.
In the event Atletico make the deal permanent this summer, the LaLiga Santander club will owe Lyon ten percent of any future sale.
Developed at Paris Saint-Germain's academy, Dembele played for all France's youth sides but has yet to debut with the Les Blues.
A broken arm injury that he suffered last December forced him to miss out on two Ligue 1 games, as he has yet to recover from the knock.
The Frenchman scored one goal in 16 Ligue matches this season but has struggled to rediscover his form after standing out in the 2019/20 season, when he netted a brace to help Lyon knock out Manchester City in the Champions League.
Dembele, who scored 24 goals across all competitions last season, arrived on Tuesday in Madrid via Valladolid.
After undergoing medical exams, he will meet his new teammates and coaching staff on Friday as the team have a day off on Thursday.