There were few Manchester United fans singing Erik ten Hag's name after the opening weekend of the 2022-23 season.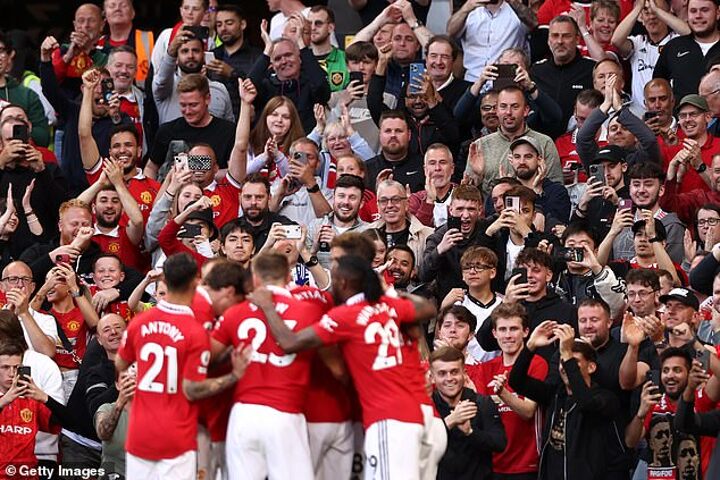 Harry Maguire admitted they had gotten off to a 'nightmare' start after losing 2-1 to Brighton at Old Trafford, and within six days the Red Devils were bottom after a 4-0 thrashing by Brentford.
Not many would have believed then that United would lose just one more home game all season, and end with their second-best home record in history.
They have beaten visitors Arsenal, Manchester City and Liverpool and won 14 of their 18 home games ahead of Fulham's visit in their final league game of the season this Sunday.
After Thursday's 4-1 win over Chelsea confirmed the Red Devils return to the Champions League next year, Mail Sport looks at how Erik ten Hag has been able to turn Old Trafford into a fortress again.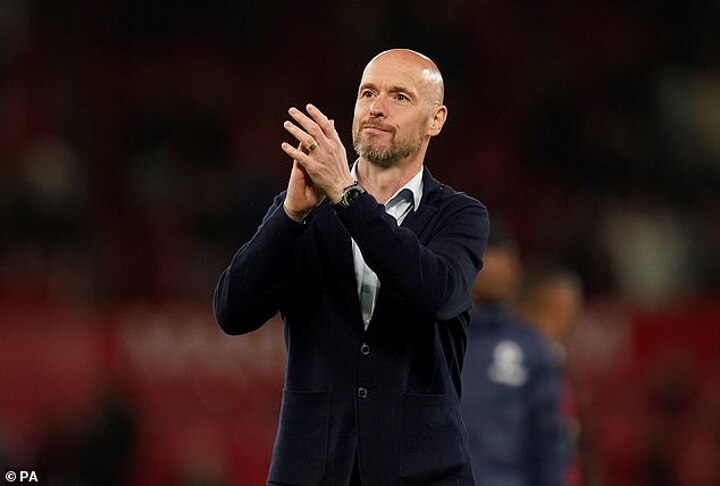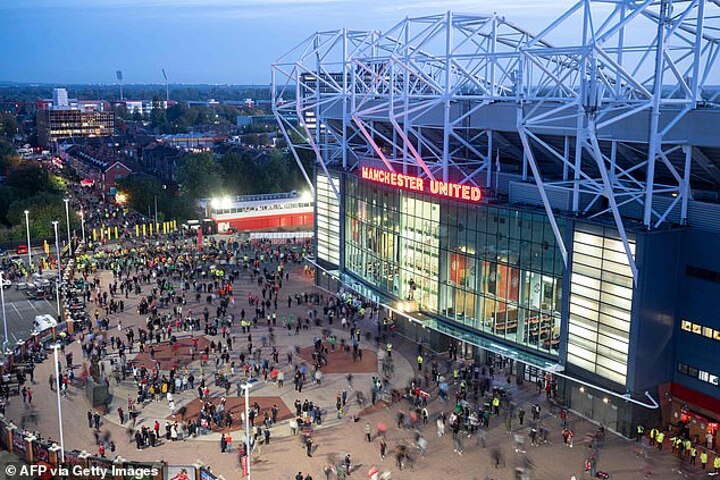 How good have they been?
United have won 26 games at home this season across all competitions, losing just twice, and not since at all since October.
They are second only to champions Man City for home form in the league, and have twice won five home games in a row.
Only Alex Ferguson's 2002-03 league-winning side has managed more United home wins in a season, with 27 in a year that saw Ruud van Nistelrooy net 44 goals.
If the Red Devils has matched their home form when on the road this year, they would be one point ahead of City.
The fans are on side
While complaints about the ownership remain as the Glazers' sale of Man United drags on, Erik ten Hag does appear to have won over the fanbase in a way other managers have struggled to do.
He stamped his authority on the club by refusing to back down in his stand-off with Cristiano Ronaldo, and showed his strength again by dropping one of his star players in Marcus Rashford for being late.
A club often ridiculed in recent years has its competitive edge back. They have already landed one trophy this season by winning the League Cup, and could add another when they face Man City in the FA Cup final.
United fans have recognised a change at their club and got behind their players at Old Trafford. With 70,000 fans back on side, perhaps an upturn in home form was inevitable.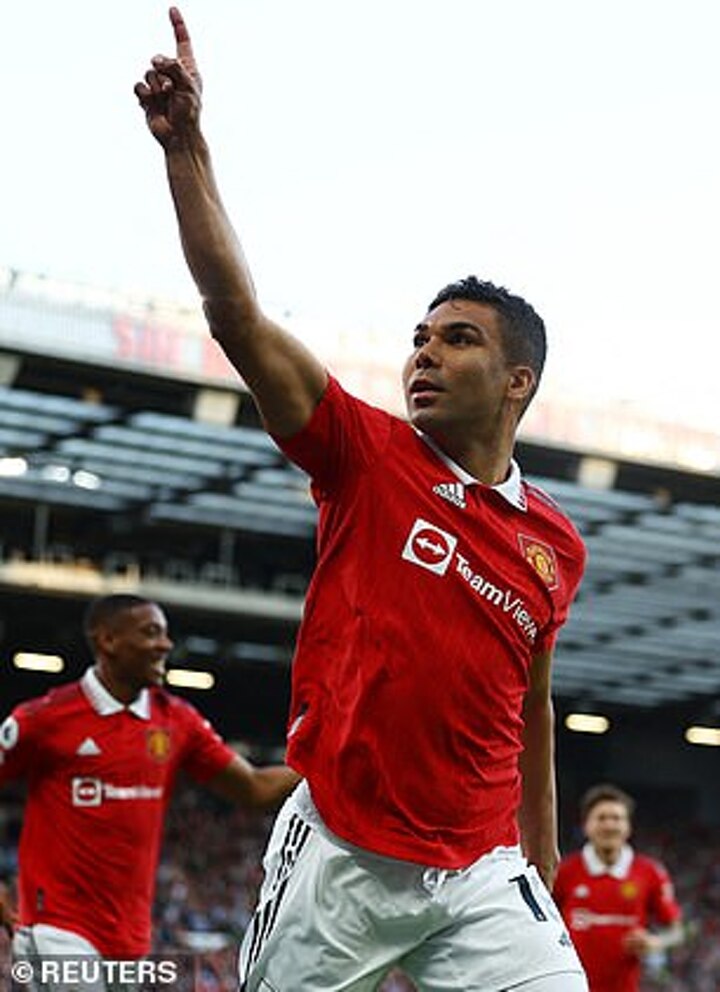 A solid spine
Ten Hag is under no illusions that United's squad is ready to mount a title challenge and said as much after the Chelsea win, but he has been able to fix the biggest issues facing United.
In a turbulent 2021/22 season, the Red Devils conceded 57 goals, including 22 at home.
It has been a different story under Ten Hag, with the arrival of Lisandro Martinez and Casemiro adding steel to an at-times shaky and ill-organised side.
Both have become fan favourites, and United have looked a much-reduced side with Martinez absent through injury or Casemiro through suspension.
The Red Devils have let in just nine goals in home league games this season, eight less than the next best teams Liverpool and Man City.
Local boy firing
Marcus Rashford notched his 30th goal of the season and 20th at Old Trafford on Thursday, the first United player to hit either milestone in a decade.
In total, 13 of his 17 league goals have come at home and United are unbeaten in home games when he has scored, dropping points just once.
After a frustratingly inconsistent few years for the England striker, Ten Hag has found a way to get the best out of him.
Even with injuries limiting his play time slightly, he sits sixth in the Premier League scoring charts and has beaten his career best across all competitions by eight goals.
However, the striker's lopsided record this season does point to a wider problem for United.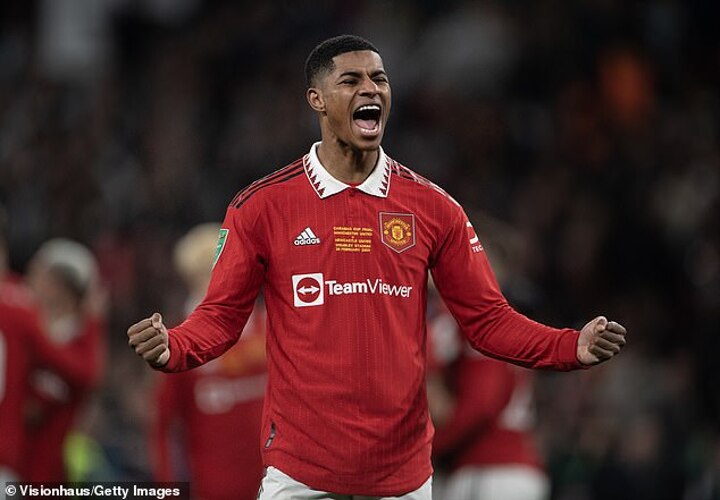 Away form needs to change
Finding a way to win at home is an excellent start for any side, but United's away form this season has become a real issue.
They have won just eight league games away from Old Trafford this season, with particularly damaging losses at Brentford (4-0), Liverpool (7-0) and Man City (6-3).
A promising Europa League campaign also ended after a dire 3-0 loss away at Sevilla, and Ten Hag's men are winless when visiting the Premier League's current top nine.
Part of the issue stems from the way they deal with setbacks. United have repeatedly looked frazzled after conceding, and without a home crowd behind they seem to struggle to stay composed.
Bruno Fernandes, a player who has generally excelled this season, has repeatedly come under fire for his body language in tricky away games.
While experienced players David de Gea and Luke Shaw have both cost their side points through sloppy mistakes away from home.
The issue has been exacerbated with the amount of time Casemiro, one of their best and most experienced players, has spent off the pitch through suspension.
Only four of the 10 league games played without the 30-year-old have been United wins.
If Ten Hag is to turn United from a promising but flawed side into genuine title challengers, he will need to give his players the character to pick up tough points - without the help of the Old Trafford crowd.