Hi all, welcome to All Football's On This Day! Let's find out what happened today (December 6th) in football history. If you have more stories and news that happened on this day in history, please post them in the comment area and share them with AFers!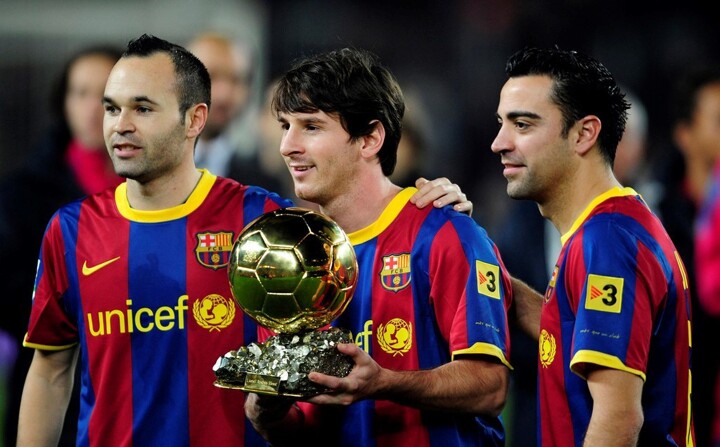 On This Day in 2010 - Ballon d'Or 'Robbed' by Barca
On 6 December 2010, FIFA and France Football magazine announced the three finalists for the inaugural FIFA Ballon d'Or. And all three were from FC Barcelona.
The award was a combination of France Football's Ballon d'Or, started in 1956, and FIFA's World Player of the Year award, which began in 1991. In 2010, the two organizations agreed to merge their awards, calling the new honor the FIFA Ballon d'Or.
They announced their shortlist of 23 players on 27 October, then culled the list to the top three vote-getters on 6 December. The three were Barcelona's Xavi, Andrés Iniesta, and Lionel Messi, who had won both the Ballon d'Or and the FIFA World Player of the Year award in 2009. Although Barcelona had won La Liga in 2010, the inclusion of Xavi and Iniesta was due in part to their World Cup-winning run with Spain the previous summer. But Messi went on to win the award when it was announced in January 2011.
It was not the first time that a single club took the top three spots in Ballon d'Or voting: AC Milan did it in 1988, when Marco van Basten beat out Ruud Gullit and Frank Rijkaard, then again in 1989, when van Basten won it again, that time over Rijkaard and Franco Baresi.
On This Day in 2011 - Dempsey, EPL's highest-scoring American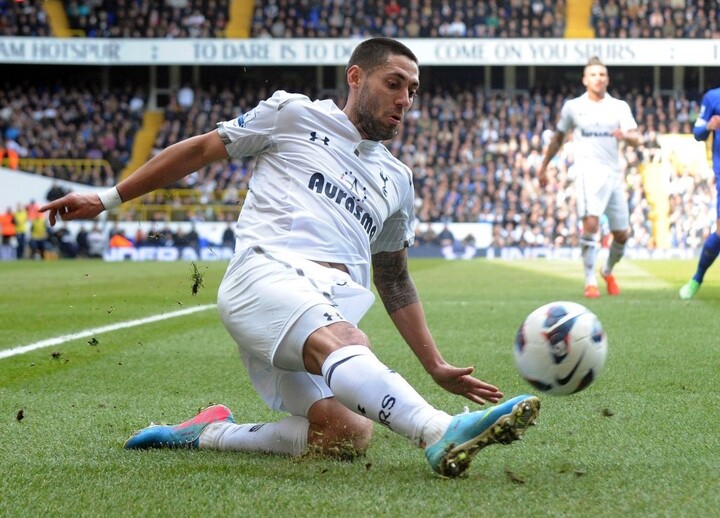 On 6 December 2011, Clint Dempsey became the Premier League's highest-scoring American with his match-winner against Liverpool.
Dempsey moved to the Premier League in January 2007 to play for Fulham, joining his compatriots Brian McBride and Carlos Bocanegra. He went on to make ten appearances that season, scoring a single goal. By the following season, he began to feature regularly, scoring six goals in 36 league appearances, though the club escaped relegation that year only by virtue of goal differential.
He continued to feature for them over the next three seasons, scoring 7, 7, and 12 goals as the club finished seventh, twelfth, and eighth. By the time they hosted Liverpool in December 2011, Dempsey had raised his league goal total to 36, matching the record for an American in the Premier League, which, coincidentally, had been set by McBride.
With the match scoreless deep into the second half, Liverpool's Jay Spearing received a straight red card in the 72nd minute, giving the hosts a man advantage for the remaining eighteen minutes. And they needed almost all of them, with Dempsey finally breaking the deadlock with an 85th-minute goal that also broke McBride's record.
Dempsey proceeded to raise his Premier League total to 50 before moving to Tottenham for the 2012-13 season, then added another seven before returning to the US in 2013 to play for Seattle.
On This Day in 1979 - Birthday of Tim Cahill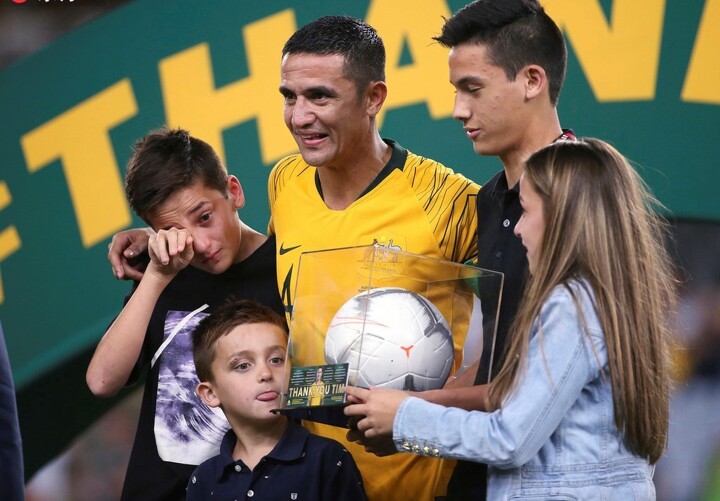 On 6 December 1979, future Australian international and Oceania Player of the Year Tim Cahill was born in Sydney.
The midfielder signed his first professional contract at the age of 18 with English Division Two side Millwall FC. His time with the Lions coincided with one of the club's most successful periods, with the club earning promotion to Division One for the 2001-02 season and advancing to the FA Cup Final in 2004. In all, Cahill made 241 appearances for the Lions in all competitions, scoring 58 goals.
2004 also saw Cahill earn his first cap for Australia, despite having played for Samoa at the u-17 level. He was a key member of Australia's campaign in the 2004 Summer Olympics, which, along with his performances for Millwall, earned him the 2004 Oceania Footballer of the Year award.
He transferred to Everton for the 2004-05 season in which the club finished in the top four at the expense of crosstown rivals Liverpool. The following season, he was named one of the 50 finalists for the 2006 Ballon d'Or (and was the only finalist named from the Asian Football Confederation and Oceania).
On 12 June 2006, Cahill came on as 53rd-minute substitute in Australia's opening 2006 World Cup group stage match against Japan. The Socceroos were down 0-1, but Cahill scored an equalizer in the 84th minute -- Australia's first-ever World Cup goal. He added another in the 89th minute before teammate John Aloisi contributed a third in stoppage time to claim the country's first World Cup win.
The Socceroos finished second in their group to advance to the Round of 16, where they lost to eventual winners Italy, 1-0.
On this day in 1997 - Flo nets hat-trick as Chelsea hit Spurs for six at White Hart Lane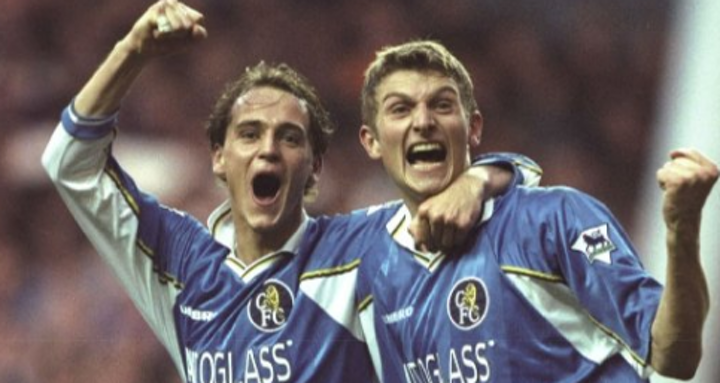 An emphatic second half performance saw Ruud Gullit's Chelsea clinch their biggest ever win over their rivals. The Blues were only the second visiting team to score six goals at White Hart Lane and extended the club's unbeaten run against Spurs to 17 matches.
Goals from Tore André Flo and Ramon Vega had left the teams even at half-time, but Chelsea took command early in the second. Roberto Di Matteo put the Blues back in front, Dan Petrescu extended the lead with a lob over Walker, Flo's emphatic strike finished off a neat one-two with Gianfranco Zola and Mark Nicholls added a fifth before Flo completed his hat-trick in stoppage time.
On this day in 1996 - Milan Defender Calabria Born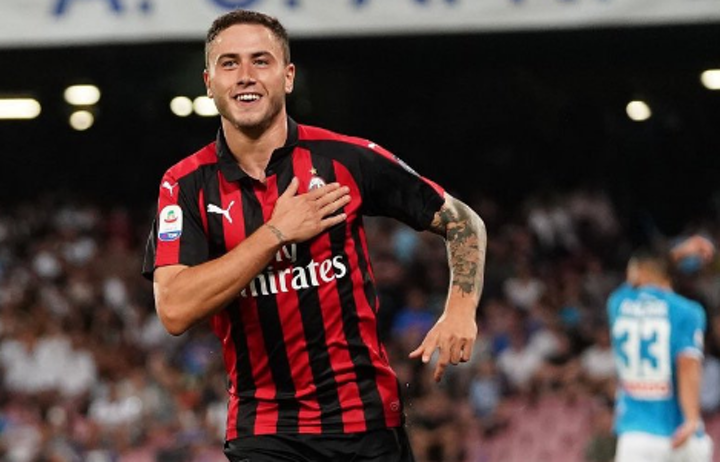 Calabira made his Serie A debut on 30 May 2015 against Atalanta, On 15 July 2015 Calabria was officially promoted to the first team. He made his first start in a 3–2 win over Palermo, playing 49 minutes, and was highly praised for his performance. He scored his first professional goal against Roma.
Calabria is a quick and modern full-back who likes to get forward and support his team's attacking moves. Regarded as a promising young player, defensively, his positioning, decision-making, and tackling are commendable, and he has also drawn praise from pundits and former footballers for his maturity and personality in spite of his youth. Although he is not physically dominant, he is gifted with good pace and stamina, and can also recover to his defensive position quickly, which enables him to cover the flank effectively. A former midfielder in his youth, while he is mainly deployed as a right-back, he is a highly versatile player who is capable of playing in several positions, and is equally adept at left-back due to his ability with both feet, despite being naturally right-footed.