Hi all, welcome to All Football's On This Day! Let's find out what happened today (February 11th) in football history. If you have more stories and news that happened on this day in history, please post them in the comment area and share them with AFers!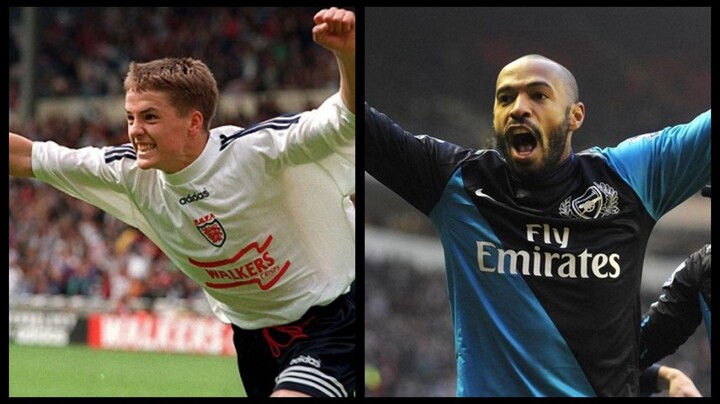 On This Day in 2012 - Henry, King of the Gunners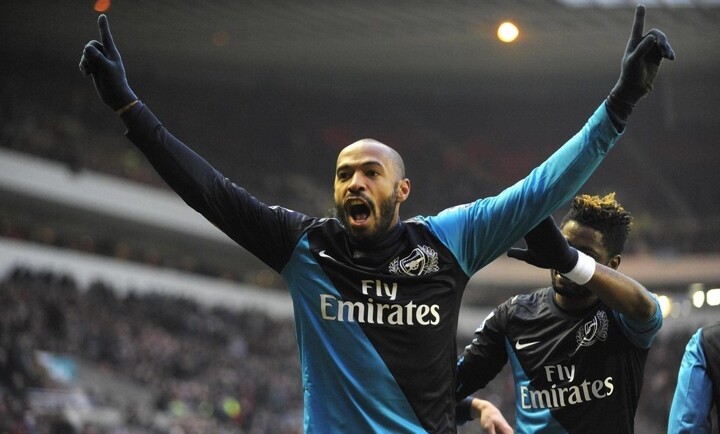 On 11th February 2012, Gunners' legend Thierry Henry scored his 228th and final goal for Arsenal.
The 91st minute goal saw Arsenal beat Sunderland 2-1 at the Stadium of Light and helped us finish in the top four during a season where we really struggled.
Due to Gervinho and Marouane Chamakh having to travel to the Africa Cup of Nations for Ivory Coast and Morocco, Arsenal had to reach out to Henry's club at the time, New York Red Bulls, and ask to take him on loan during the MLS off season.
Fortunately, they complied and Henry returned for his second spell in north London.
After scoring the winner in Arsenal's League Cup match against Leeds United at the Emirates, Henry went on to score the crucial goal in the Premier League with virtually his last kick for Arsenal against Sunderland thanks to a superb cross from Andrey Arshavin.
You couldn't have written it: Thierry's last kick of his lack game for Arsenal and he helped us win, ultimately helping us finish in the top four for another season.
On This Day in 1998 - Owen made his England debut
On this day in 1998 the Three Lion legend Michael Owen makes his England debut vs Chile but Marcelo Salas grabbed all the headlines scoring both goals in a 2-0 win.
The first was exquisite. Brilliant pass, sublime touch and finish from the "12 million man"! Enjoy the video above!
11 February 2003 - The Leader Of The Pack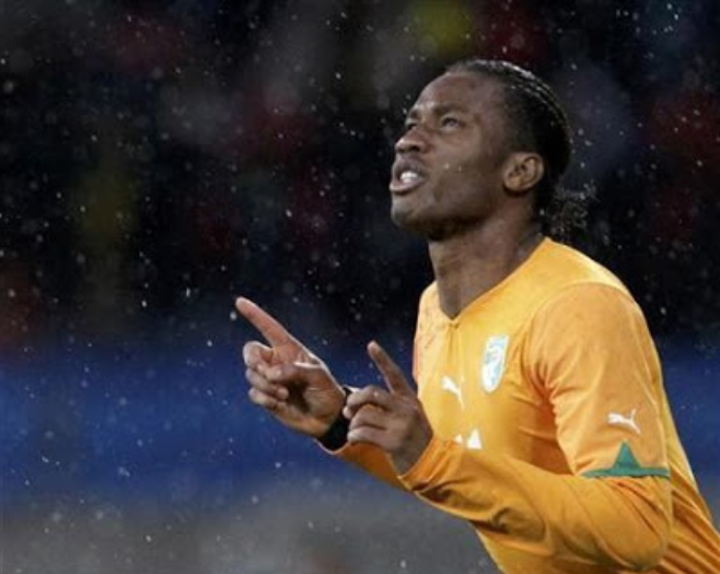 On 11 February 2003, striker Didier Drogba scored his first goal for Côte d'Ivoire in a 3-0 rout of Cameroon. He is currently their top scorer with a total of 65 goals in 104 appearances.
He earned his first cap the previous September when, at 24 years old, he appeared in the opening match of the Elephants' qualifying campaign for the 2004 African Cup of Nations, a scoreless draw against South Africa. The friendly against Cameroon followed.
Playing in front of a crowd of 3,000 at Cameroon's Stade Gaston-Petit, the visitors went up 0-1 with a goal from midfielder Tchiressoua Guel in the 37th minute. Drogba claimed his first goal eight minutes later, doubling the lead right before the break. He was subbed out in the 63rd minute. Bonaventure Kalou then converted an 83rd-minute penalty to end the scoring at 0-3.
Drogba contributed three more goals that year, but Côte d'Ivoire failed to qualify for the ACN. Drogba went on to captain the national team and was named the African Footballer of the Year in 2006 and 2009.
On This Day in 1996 - Lucas Torreira was born
On 11th February 1996, Lucas Torreira was born.
Torreira is an Uruguayan professional footballer who plays as a midfielder for Premier League club Arsenal and the Uruguay national team.
Torreira started his youth football career at hometown club I.A. 18 de Julio of Fray Bentos. In 2013, he joined Montevideo Wanderers' youth team before moving to Italy where he joined Pescara's youth team.
On 10 July 2018, Torreira joined English club Arsenal for an undisclosed fee, believed to be around £26.4m. Torreira was given the number 11 shirt, previously worn by Mesut Ozil, who took the vacant number 10 following the departure of Jack Wilshere.
Torreira made his Premier League debut on 12 August, coming on as a substitute on the 70th minute in a 2–0 defeat to Manchester City. Torreira registered his first assist of the season, by setting up Alexandre Lacazette's winning goal in a 3–2 win over Cardiff City. Torreira made his full-debut and his Europa League debut for Arsenal in the 4–2 win over FC Vorskla Poltava on 2 September, before being replaced in the 57th minute by Mattéo Guendouzi.
Torreira's performance in Arsenal's 1–1 draw with Liverpool drew particularly high praise from fans and pundits alike, picking up the man-of-the-match award. On 2 December, Torreira scored his first Arsenal goal and picked up another man-of-the-match award against Tottenham Hotspur when he latched on to a pass from Pierre-Emerick Aubameyang to slot the ball past Hugo Lloris to give Arsenal a fourth goal in a 4–2 North London derby victory.
A week later, on 8 December, Torreira scored a late 83rd-minute winner against Huddersfield Town with a bicycle kick, giving him his second goal in as many games at the Emirates Stadium. In the match, Torreira was also awarded his fifth consecutive Arsenal Man of the Match performance.
11 February 2009 - Dos A Cero, Número Tres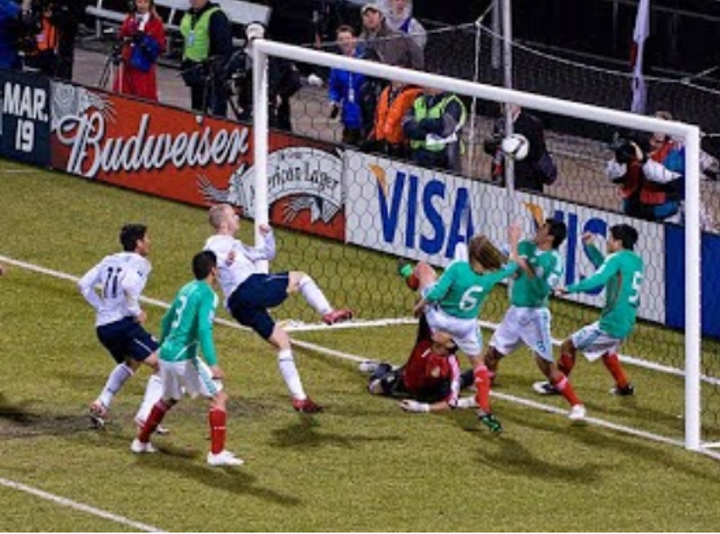 On 11 February 2009, the United States defeated Mexico at Crew Stadium in Columbus Ohio. It was the Yanks' third straight 2-0 win in Columbus over their North American rivals, prompting cheers of "dos a cero" among the American supporters in the crowd of 23,776.
It was the opening match for CONCACAF's fourth and final 2010 World Cup qualifying round, also known as "the hexagonal," which includes the three group winners and runners-up from the previous round. The United States easily won their third-round group, while Mexico squeaked into the fourth round as their group runner-up, tied on points but with a better goal differential than group third-place finisher Jamaica.
After some tentative play by both sides, the United States took a late first-half lead when Mexico keeper Oswaldo Sánchez parried a header into the path of US midfielder Michael Bradley, who tucked it away from 6 yards out. Play heated up in the second half, with Mexican captain Rafael Márquez getting sent off in the 65th minute for a high kick on American keeper Tim Howard.
With El Tri down to 10 men and struggling, the US dominated the remainder of the match. They eventually capped their victory with another goal from Bradley, who, in the second minute of stoppage time, fired a 28-yard shot under the arms of Sánchez to complete his brace.
The loss helped seal the fate of Mexico coach Sven-Göran Eriksson, who was sacked in April 2009 after less than a year in charge. Under new coach Javier Aguirre, Mexico successfully qualified for the World Cup in second place of the CONCACAF table, one point behind the US.