PSG goalkeeper Sergio Rico has been sedated for the second time after suffering serious head injuries in a horse riding accident, according to reports.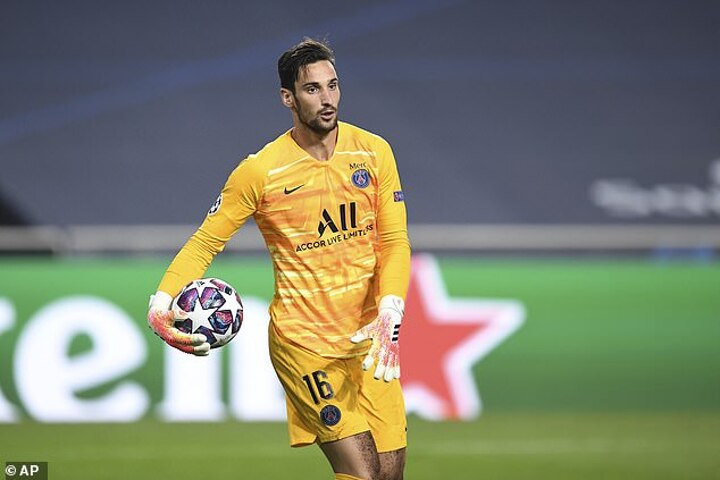 Last month, the 29-year-old footballer was making a horseback pilgrimage journey to Huelva, near his home city of Seville in Spain, when he was knocked off the animal.
Reports had suggested that the goalkeeper was in a 'stable condition' but still remains in intensive care after the incident.
However, as reported by Le Parisien, Rico has now been sedated for a second time after falling back into a coma.
The French media outlet claim that on Wednesday an improvement in the player's condition had been reported however he remains in 'serious condition'.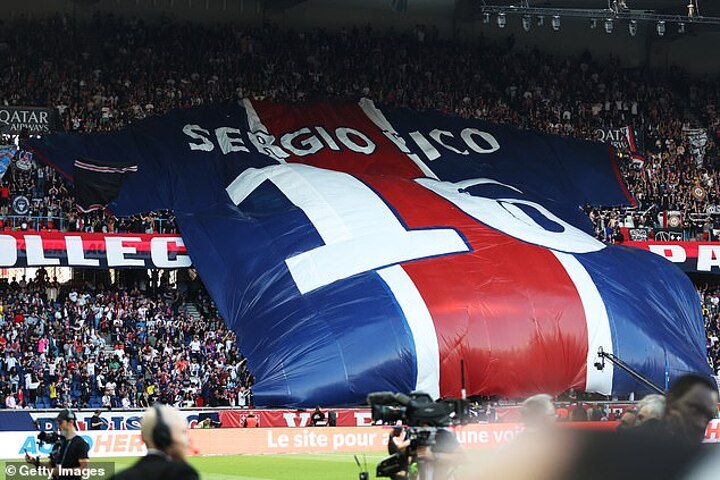 A statement read: 'Sergio Rico is sedated again and remains in serious condition.'
Rico was transported by helicopter to the Virgen del Rocio University Hospital in Seville after suffering serious injury at the start of the month.
An eyewitness to the accident reported that Rico received several kicks to the head from a horse once he'd fallen to the ground.
The accident occurred after PSG coach Christophe Galtier granted his squad a day off after they wrapped up the Ligue 1 title.
Rico returned to Seville as a result to take part in the horseback pilgrimage journey and was in the village of Almontena when the fall happened.
Sevilla club president Pepe Castro and PSG team-mate Carlos Soler went to visit him in hospital on Monday.
Rico started his career at his hometown club after coming through Sevilla's academy, and he went on to make 170 senior appearances.
Premier League fans may also remember Rico from his season on loan at Fulham in 2018-19, although he was unable to save the west London club from relegation.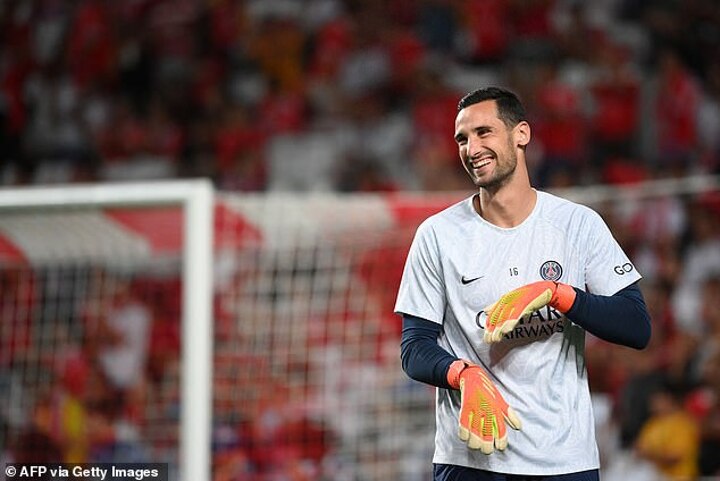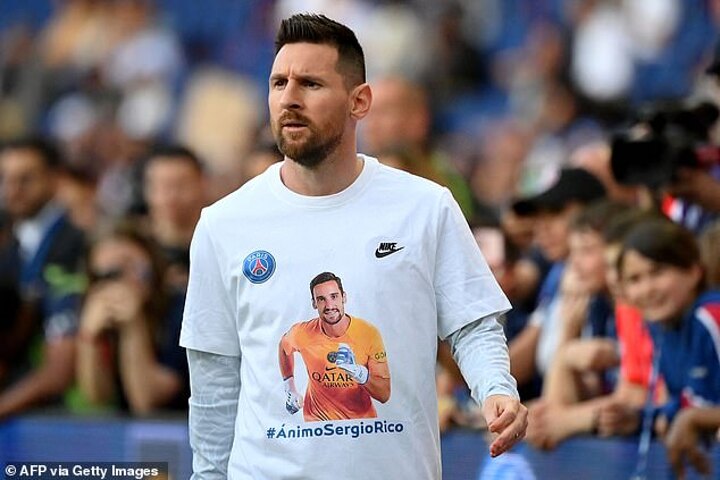 Kylian Mbappe and Paris Saint-Germain paid tribute to Rico during their final game of the season last Sunday.
PSG, who had already been crowned Ligue 1 champions, finished their season with a 3-2 defeat against Clermont Foot.
After scoring a penalty in the 21st minute, Mbappe celebrated his goal by holding up a shirt with Rico's name and the No 16 on it.
PSG fans paid their own tribute to the goalkeeper, which included a giant shirt with his name and number in the stands.