In response to the coronavirus crisis, Paris Saint-Germain has launched a "Tous Unis" (All Together) jersey available on the official PSG online store, bearing the logo of Assistance Publique – Paris Hospitals (AP-HP), the Greater Paris University Hospitals and 100,000 healthcare staff.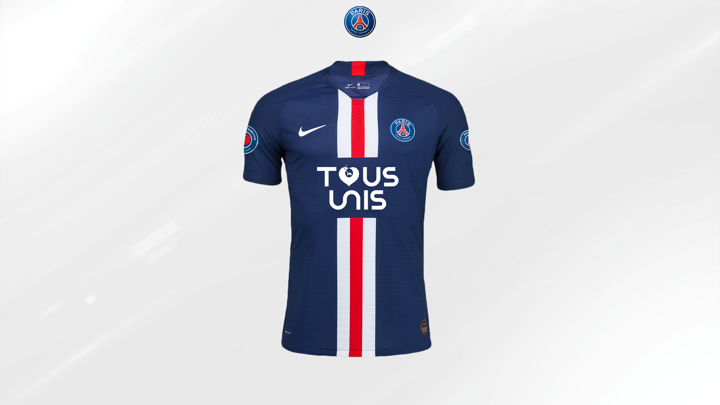 1,500 limited edition shirts will be available for purchase from today at €175 each, with all proceeds going to Assistance Publique – Paris Hospitals.
The Club would like to thank its jersey partners NIKE, ALL (Accor Live Limitless), QNB and Ooredoo for their support for this initiative.
Nasser Al-Khelaifi, President and Chief Executive Officer of Paris Saint-Germain, said: "Faced with the crisis we are going through, Paris Saint-Germain is taking action alongside its partners and supporters.
"We cannot be grateful enough for the tremendous and courageous work that healthcare staff are doing every day to deal with this emergency. These extraordinary women and men are an example to us all.
"The struggle will be long, and the Club would like to help them with what they need most of all: to rest, eat and share a few moments of comfort with their loved ones.
"Just like the millions of French people who give them their warmest applause every evening at 8 p.m., we are all together with them and we will be just as together when this crisis is behind us all. This special jersey is a first commitment to the staff of Assistance Publique – Paris Hospitals, and further planned initiatives will be announced shortly."
Martin Hirsch, Director General of Assistance Publique – Paris Hospitals, added: "We're really grateful for this wonderful gesture. Paris Saint-Germain backing Paris hospitals! A white card for this great club supporting the white coats! We're pulling on the shirt and giving our all! They know what it means. Our goal is to save as many lives as possible."