Pep Guardiola will hand his champions two days off after Sunday's visit to Brentford before ordering them to focus on a 'once in a lifetime' chance of football immortality.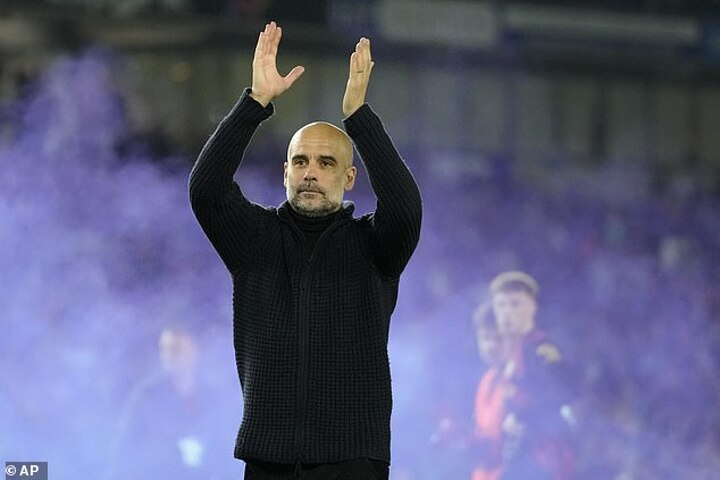 The end of yet another successful league campaign will be followed by finals in the FA Cup and Champions League which could steer City to only the second treble in football history.
But he has ordered his entire staff to 'disconnect' for two days at the end of the league campaign to recharge their batteries for one final push.
'If we had played one game a week for the last month, maybe I wouldn't give the players two days off but in that moment we need to disconnect,' he said.
'Even our physios and doctors and chefs, they work incredibly hard in this period. They don't have time off. They need to disconnect.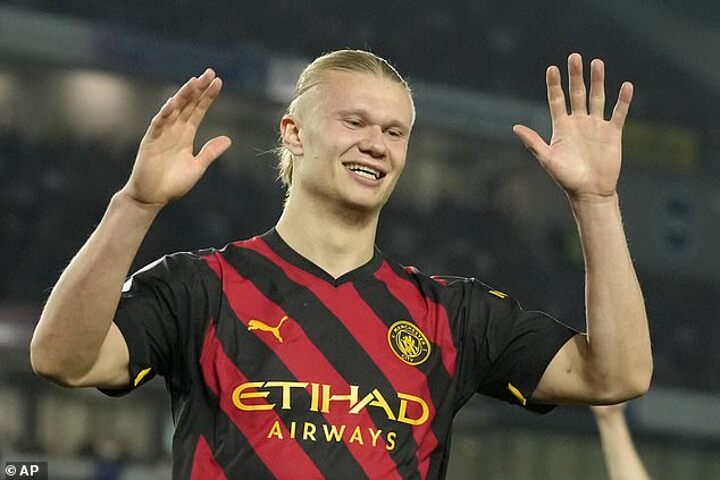 'They are here working 10 hours to get the players ready to help them recover, and help them get it in this stressful period.
'That's why, go with your families, if the sun is shining, play golf, do whatever you want and go to the quality to prepare for the finals. You have to train a little but exactly what we need to arrive in the best conditions for the final, they know.
'Everybody knows what position we are in. It comes once in a lifetime, twice in a lifetime?
'Being champions in the Premier League three games before the end and play two finals - that doesn't come every season. Once we are there, first of all you have to relax and enjoy and do your best. No one can be sure we will be in that position again.'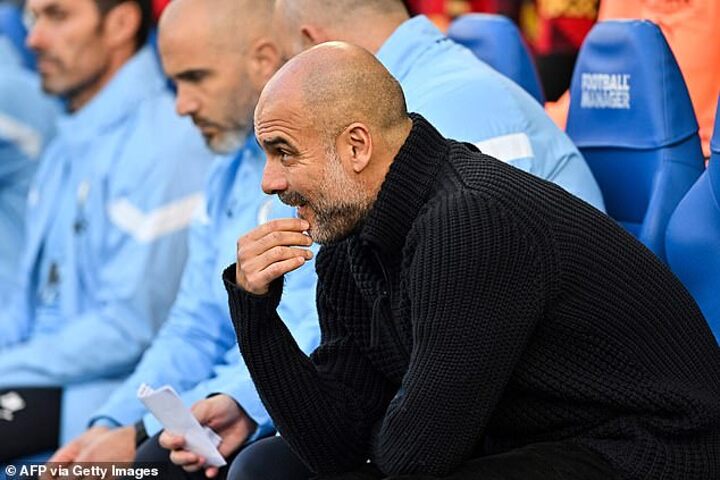 Guardiola will follow his own advice, and relax with his family after the visit to Brentford but he admits that he will not be able to hit the golf course as he recommends his players do.
'No, my back doesn't allow me,' said Guardiola. 'But in my experience the best way to play important finals is to be disconnected as much as possible.
'Before when I started, it was "I have prepare the final. I have to make a lot of videos." Now it's completely the opposite.
'I go with my family. I don't forget about football but as much as I am not with the players here I am disconnected. The players always demand you to be ready, so… family time, good restaurants.'