Everton, Leicester and Leeds look to avoid the drop, Aston Villa, Tottenham and Brentford are in the hunt for a Europa Conference League place, and Erling Haaland is on the verge of another top-flight record. Here's what's still left to play for on the final day of the Premier League season...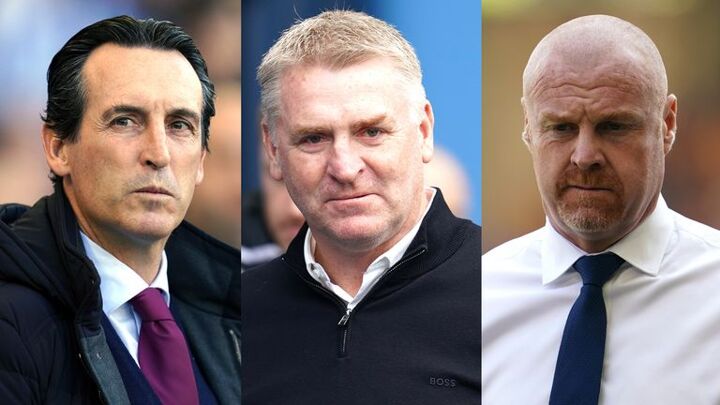 The Premier League table
The final day fixtures
Everton, Leicester and Leeds all still in danger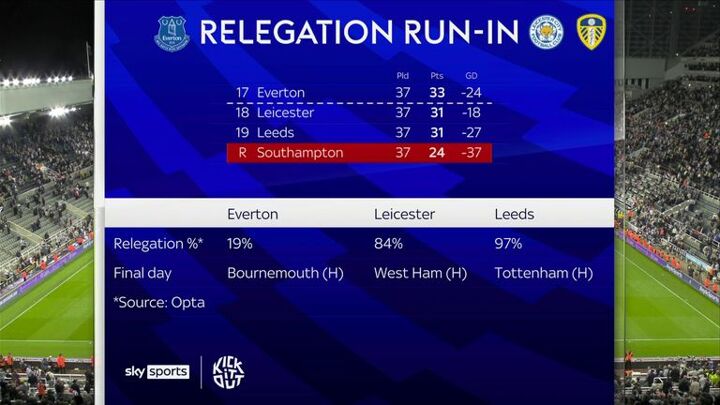 The relegation battle is going right down to the wire.
With just one round of fixtures remaining, Everton (17th - 33 points), Leicester (18th - 31 points) and Leeds (19th - 31 points) are all in danger of dropping into the Championship with already-relegated Southampton.
You can watch the final battle for Premier League survival live on Sky Sports on May 28, with Everton vs Bournemouth and Leicester vs West Ham both to be shown live, with kick-off at 4.30pm.
The relegation permutations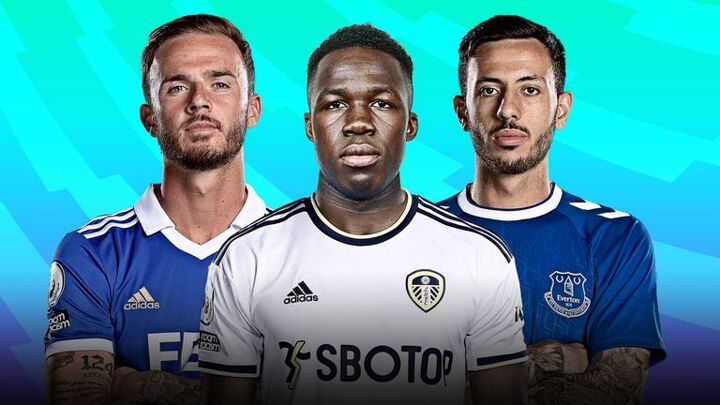 Everton will be certain of surviving if Leeds fail to beat Tottenham and Leicester don't beat West Ham.
As it stands, Leeds need a win to have any hope of staying up and could still be relegated even if they beat Tottenham and Everton don't defeat Bournemouth because Leicester sit above them in the table on goal difference.
Leicester have to beat West Ham to have any hope of avoiding relegation, and hope Bournemouth can take something from their final-day game at Everton, and that Leeds don't manage the unthinkable and overturn their nine-goal superior goal difference.
In the event that Leicester don't win on Sunday, goal difference could yet prove decisive in a head-to-head fight to avoid the drop between Everton and Leeds.
Were Everton to draw with Bournemouth and Leeds to beat Tottenham then they would both finish the season on 34 points.
At present, Leeds' goal difference is -27 and Everton's -24. If Leeds were to win by three clear goals and Everton were to draw, Leeds would then finish above Everton on account of goals scored.
The predictor
The race for the Europe...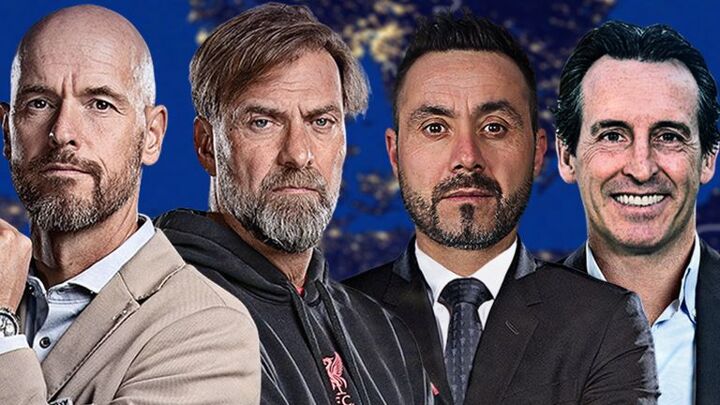 The identity of the top six is now confirmed, however, three teams are still fighting to take seventh and the final place in Europe that can be earned through league position.
As things stand, the European qualification picture is as follows:
Aston Villa, Tottenham (57 points) and Brentford (56 points) all go into the final day of the season with a chance of playing in next season's Europa Conference League.
The ECL permutations
For Brentford to finish seventh, they have to beat City and hope that Villa don't win against Brighton or Tottenham don't win at Leeds.
Tottenham will finish above Villa if they better Villa's result, as the two teams are currently level on goal difference.
And Villa are certain of finishing seventh if they defeat Brighton and Tottenham don't win. In the event that Villa draw, Tottenham lose and Brentford win, Brentford would finish seventh on goal difference.
What if West Ham win the Europa Conference League?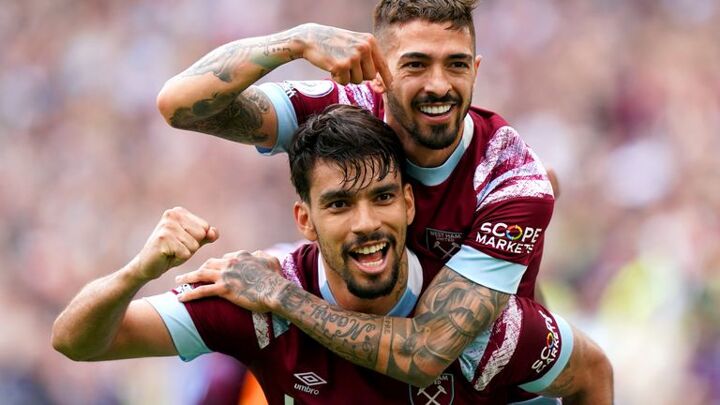 West Ham will earn a place in next season's Europa League group stage should they beat Fiorentina in Prague on June 7.
As the Hammers will not qualify for Europe domestically, England would have eight teams in Europe next season.
The predictor
What else to look out for on the final day...
Another record for Haaland?
The destination of the Premier League title may already be known as Man City wrapped a third successive title last weekend, but Erling Haaland is on course for yet another league record when Pep Guardiola's side travel to Brentford.
The 22-year-old has scored a phenomenal 52 goals in 48 games in all competitions - including a record-breaking 36 in 35 Premier League appearances.
He also has another record in his sights after his assist - his eighth of the season - for Phil Foden in City's 1-1 draw with Brighton on Wednesday took his tally of goal involvements to 44.
That equalled the record set by Arsenal forward Thierry Henry, who scored 24 and provided 20 assists in the 2002/03 season, but Haaland has the chance to go one better on Sunday.
Rest or rhythm for cup finalists?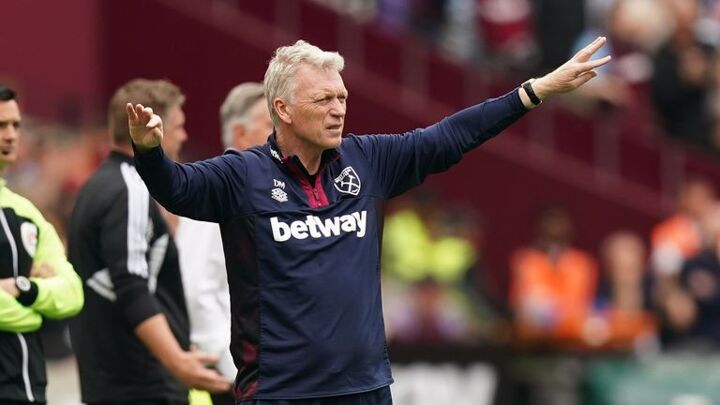 The biggest challenge Haaland might face in trying beat Henry's record is that he might not start for City at Brentford.
For plenty of sides Sunday does indeed mark the end of the season, but for three Premier League teams there are finals to come, starting with the FA Cup final on Saturday June 3.
Manchester City face Manchester United at Wembley before City meet Inter Milan in the Champions League final on Saturday June 10. West Ham also have an eye beyond Sunday when they face Fiorentina in the Europa Conference League final on Wednesday June 7.
So, there is a balancing act for the managers to find. Do they rest their players ahead of what is to come or will they look to build rhythm and momentum ahead of huge games for all involved?
Can Fulham finish on a high?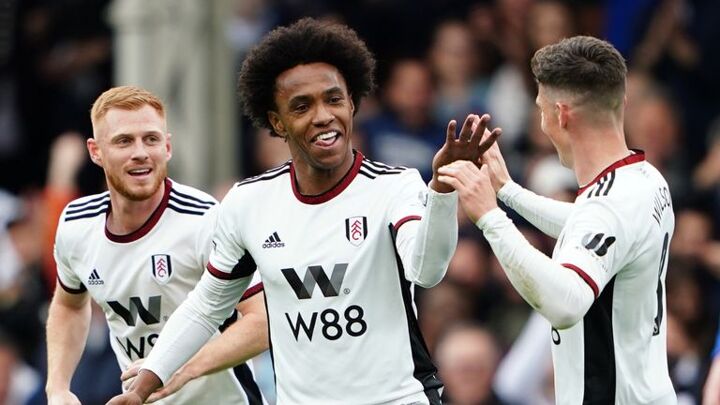 It's been a remarkable season for Fulham on their return to the Premier League.
There's no doubt that one of the first goals for Marco Silva's side would have been retaining their position in the top-flight, which they secured a while back. Until quite recently they still harboured hopes of sneaking into the European places, but a run of three straight defeats to Aston Villa, Man City and Liverpool ended those dreams.
However, despite being firmly tucked into the middle of the table with a confirmed 10th place finish, Fulham still have one target within their grasp.
The Cottagers need a point at Old Trafford against Manchester United this Sunday to match their best Premier League points tally of 53, which was achieved under Roy Hodgson during the 2008/09 season.
On that occasion, Fulham finished in seventh, and while that cannot be beaten this campaign, setting a new club record for points in a Premier League season with victory at United would be some achievement from Silva's squad.
England players to make a statement ahead of summer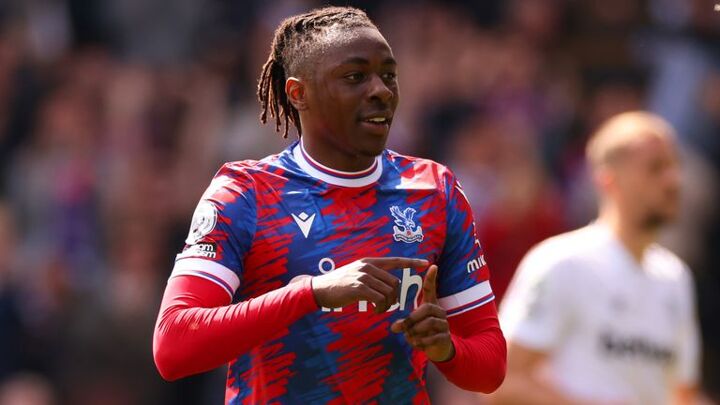 Gareth Southgate named his England squad for next month's Euro 2024 qualifiers against Malta and North Macedonia on Wednesday and the last day of the season represents a final chance for many players to impress ahead of meeting up for the Three Lions camp.
Lewis Dunk and Eberechi Eze were the big winners. Dunk, who has only been capped once by his country, comes back into the international fold for the first time since 2018, while the uncapped Eze will be hoping for a first outing in international colours in June after a strong end to the season.
There was also an England return for Trent Alexander-Arnold and he will get another chance to impress Southgate in his new hybrid role when Liverpool travel to already relegated Southampton.
Harry Maguire and Kalvin Phillips will be hoping for minutes for Man Utd and Man City respectively. Both have had limited game-time this season but they still remain in the international squad with Southgate sticking by two of England's key performers at Euro 2020. With the FA Cup final between the two clubs next weekend, this could be another chance to get some match practice ahead of joining up with the England squad.
Injuries also cannot be ruled out with tired bodies around at this late stage in the season. Southgate is sure to be watching as he formulates his future plans so an impressive final day showing could be rewarded.
The time for goodbyes?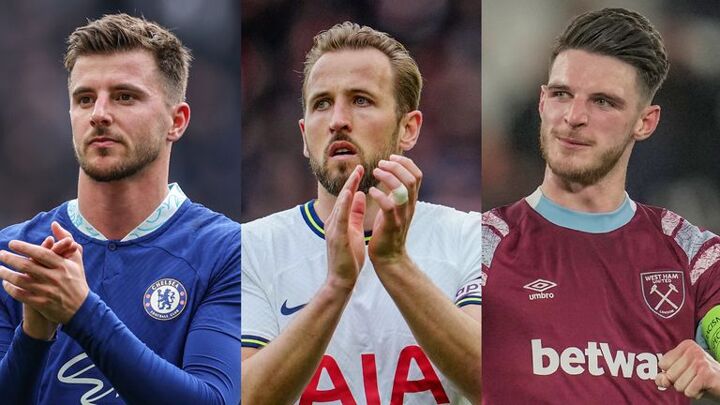 The transfer window might not be open yet, but the rumour mill is already in full swing ahead of what is already looking like a busy summer.
Harry Kane, Declan Rice, Mason Mount, Ilkay Gundogan and Granit Xhaka are just a few of the big names that have already been linked with transfers away from their respective clubs.
Will Sunday provide a few more clues as to who might actually be on the move?
It is commonplace now for players to thank supporters after the final game of the season, but eagle eyes will be on the lookout for emotion and whether a wave to the crowd could have more meaning ahead of the transfer window opening on June 14.
It's not just players either. Speculation is already building as to which managers could stay or go for next season. Could Roy Hodgson be tempted into another season at Crystal Palace or will there be another goodbye on Sunday? Julen Lopetegui's future appears to be in doubt at Wolves, while Ryan Mason and Sam Allardyce's short-term positions could come to an end at Spurs and Leeds respectively.
The key stats and facts ahead of the final day of the season