Football magazine 442 ranks the top 5 UCL groups of death in the 21st century before this season's Champions League kicks off.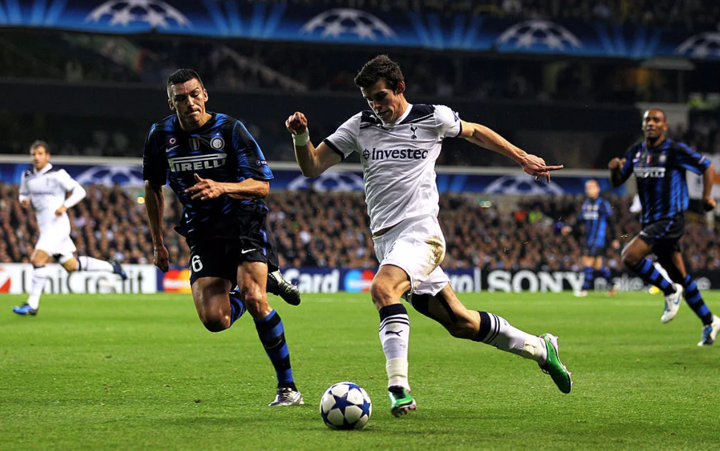 PSG, Newcastle, AC Milan and Dortmund are in the group of death this season. And so were these clubs…
5. 2021/22, Group B: Liverpool, Atletico Madrid, Porto, AC Milan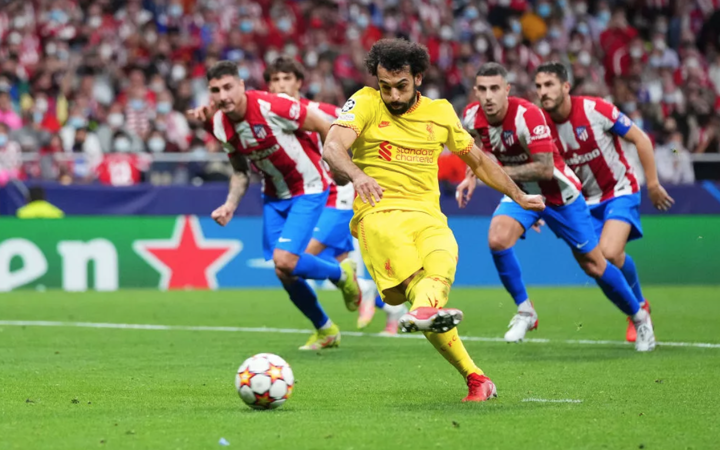 Ultimately, this group was made to look incredibly easy by a Liverpool squad who stormed to a maximum 18 points without breaking a sweat. Looking at the quality of the four teams, it was a brilliant achievement.
The Merseysiders were among the favorites for the competition and came within a whisker of the Quadruple that season. Atletico Madrid were knockout regulars, with added Antoine Griezmann and fresh from winning the title. The Porto side in question had made the quarters last time, knocking out Cristiano Ronaldo and Juventus – before the Reds themselves nicked Luis Diaz – while AC Milan were en route to a Serie A title.
Had the draw have been different, any of these sides could've topped a group of their own. Liverpool's greatest feat in that group was making everyone else look ordinary.
4. 2010/11, Group A: Tottenham Hotspur, Inter Milan, Twente, Werder Bremen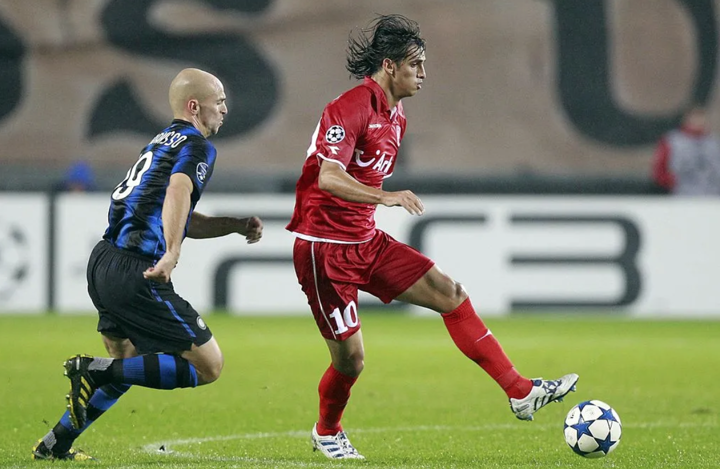 Yep, this was the season that Gareth Bale did that.
European champions Inter Milan were the headliners of the group, with Tottenham announcing themselves with Bale & Modric. Twente were weirdly strong, too, with Bryan Ruiz pulling strings for Luuk de Jong and Nacer Chadli (remember him, Spurs fans?). The Dutch side finished third with a wholly respectable six points.
Then there was Werder Bremen, who brought up the rear but boasted Claudio Pizarro, Torsten Frings and Per Mertesacker alongside youngsters Mesut Ozil and Marko Arnautovic. Each side pulled off their own shock that season – and each were wonderfully entertaining to watch.
3. 2020/21, Group B: Real Madrid, Borussia Monchengladbach, Shakhtar Donetsk, Inter Milan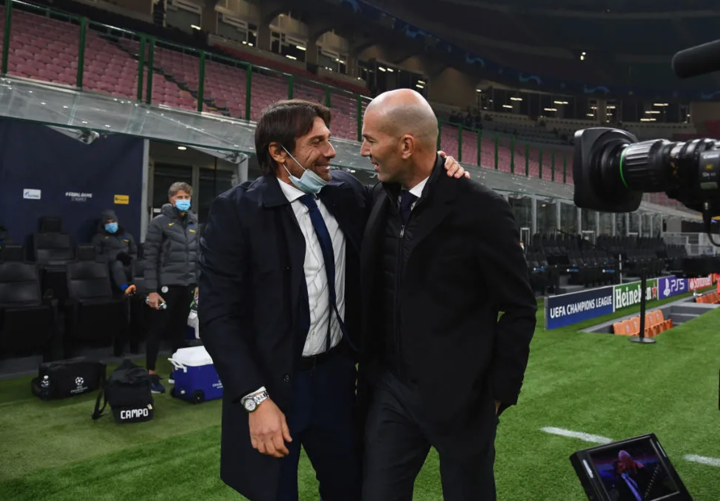 You know a group's strong if Antonio Conte is finishing bottom. This was the season that Romelu Lukaku would fire Inter Milan to a first title in a decade and earn a £100 million move back to Chelsea… and they were still the weakest side in the group.
Real Madrid, naturally, topped it – and even they were rattled. Rose's free-scoring Monchengladbach played some of the most high-intensity football in that season's Champions League, Marcus Thuram and Alessane Plea scoring for fun in routs of Shakthar – who were none too shabby either, having been knocked out of the Europa League semi-finals the summer previous.
Ultimately, none of the four sides would win the competition – but each of them provided some of the biggest thrills.
2. 2018/19, Group B: Barcelona, Tottenham Hotspur, Inter Milan, PSV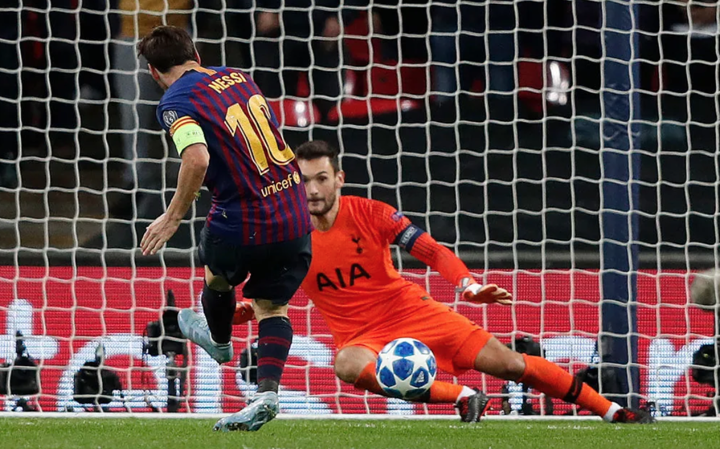 A Champions League group doesn't have to include Inter Milan in it to be considered strong but it certainly helps. This one – also managed by Conte – bombed out early and finished silver in the Europa League.
Barca were magnificent that season in the league, while Messi singlehandedly cut through Tottenham in north London like a hot knife. Barca would have reached the final, too, but for an Anfield miracle and a quickly taken corner, while PSV that season had future Spurs star Bergwijn and Lozano on the flanks and Luuk de Jong up front.
And there were Spurs themselves, who earned a magnificent Camp Nou point and made it all the way to Madrid before falling to Liverpool. Group B that season prepared them for a rollercoaster knockout stage of coming back from the brink.
1. 2012/13, Group D: Borussia Dortmund, Real Madrid, Ajax, Manchester City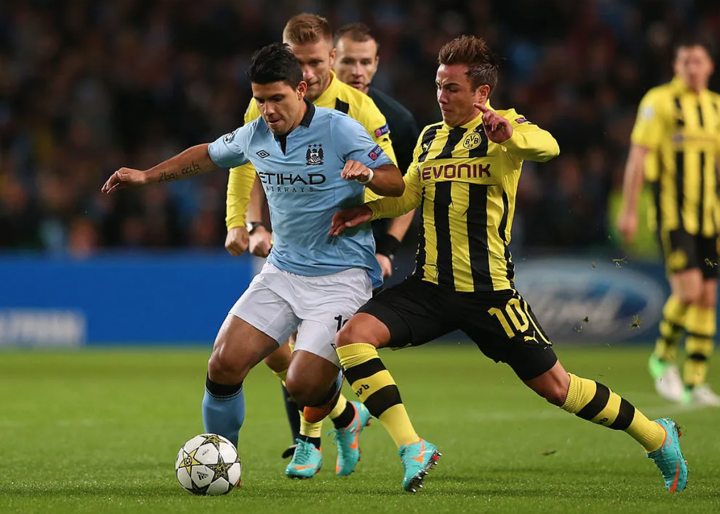 The most difficult Champions League group in the history of the competition? Put it this way: an attack including Yaya Toure, Sergio Aguero, David Silva and Edin Dzeko finished bottom.
Ajax pipped Manchester City into third that season with their young side that included Christian Eriksen, Toby Alderweireld and Daley Blind, narrowly picking up four points at the Sky Blues' expense.
City meanwhile competed strongly with Jose Mourinho's Real Madrid, getting a point at home and almost the same away, before succumbing to a late Cristiano Ronaldo winner.
Jurgen Klopp's Dortmund were just as strong, topping the table without a loss and going on to meet Los Blancos again in the semi-finals of the competition. We may not a group as fearsome as this for a while – let alone Man City bottom of a group.