For the first time in what feels like an eternity, the entirety of the Premier League is level on games—each club has played 35, each club has three to go.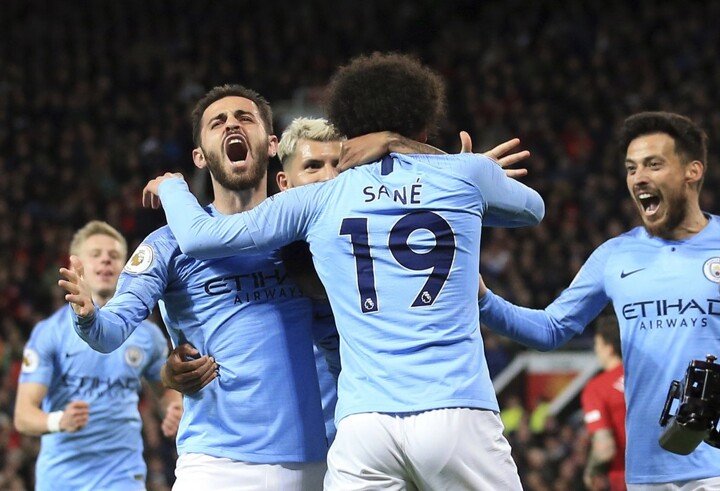 Manchester City's win over rivals Manchester United on Wednesday provided us with the backdrop to the final chapter of the season: The ball is in their court, all they have to do is win out and they'll lift the trophy. Slip up, though, and Liverpool probably snatch it.
Ahead of what is certain to be a nerve-jangling run-in, here is your pulse check on the league's top players in every position.
Only performances in the 2018-19 Premier League season affect this ranking. Reputations, cup performances and European showings matter not.
To be eligible, players need to have started at least 50 percent of games—so in this case, 18 (or more) out of 35.
Players who have appeared in multiple positions (such as Wilfried Zaha, Mohamed Salah and Bernardo Silva) are categorized by the spot they have played in most. If those values are level, they fall into the category for the role they played most recently.
Our rankings provide a week-to-week idea of who has been the best in each position this season. So if a Team of the Season were crowned right now, the No. 1s in each category would be our choices.
Goalkeepers
The headline story here is David De Gea dropping like a stone. He's conceded six goals in his last two games, and even he'd admit he should have done better with a number of them—particularly Leroy Sane's on Wednesday.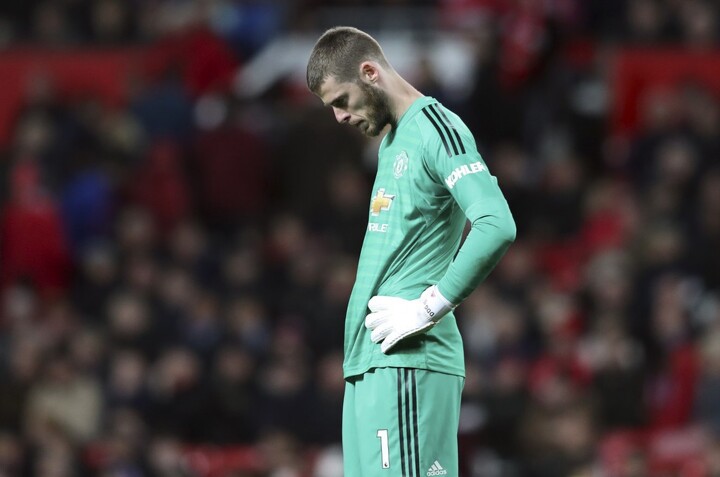 It's the continuation of what is a not-so-great season from a genuinely great goalkeeper. Everyone has rough patches, but Manchester United fans will hope his doesn't last much longer.
Bernd Leno bucked the recent form book by playing very poorly against Wolves, flapping at a cross and letting a Diogo Jota shot through him.
In more positive news, Ederson was fantastic in one-on-one situations against Tottenham Hotspur and claimed aerial balls aggressively against Manchester United, while Ben Foster was on top form to keep Watford in their game against Southampton.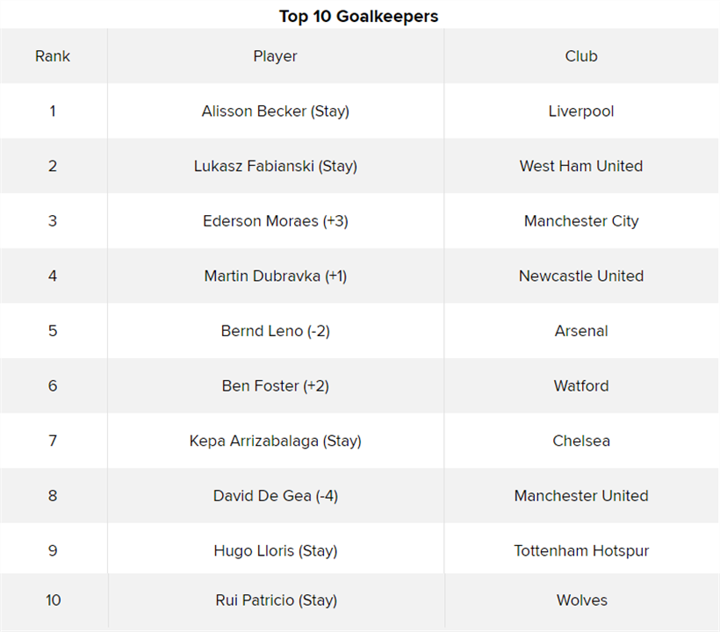 Right-Backs/Right-Wing-Backs
It might seem a strange time to make a swap at the top here, particularly with Trent Alexander-Arnold coming off a clean-sheet victory in which he bagged an assist, but it's the other part of his game that's concerned of late.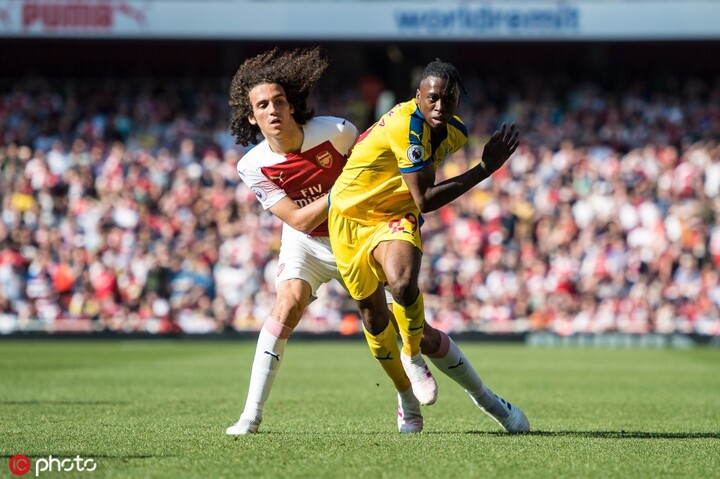 Two weeks ago, Southampton found joy in targeting him defensively, and last weekend Cardiff City did the same. The team held out, but Jurgen Klopp is clearly concerned, substituting his young full-back in both games for more defensively savvy colleagues.
You won't find the same concerns around Aaron Wan-Bissaka, who doesn't have the assist tally that Trent boasts but is arguably the best defensive right-back in the league now—and even excelled at left-back against Arsenal last weekend. He jumps in at No. 1.
As usual, we're scraping the barrel toward the bottom. Ashley Young drops out for Pablo Zabaleta, who has been OK.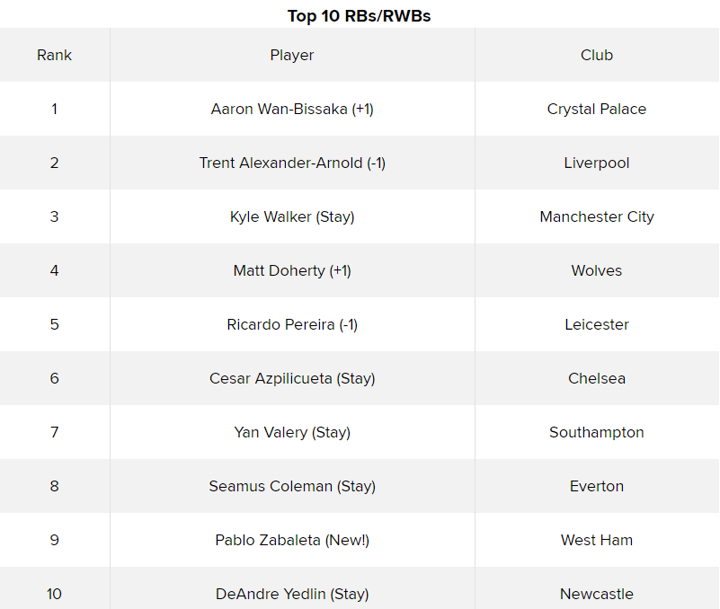 Left-Backs/Left-Wing-Backs
Everton's summer trip to the Barcelona mall yielded mixed results; one player acquired has been fine (Andre Gomes), another disappointing (Yerry Mina), but the last one has been superb: Lucas Digne.
With a clean sheet and super strike against Manchester United tucked under his belt, he moves up into second place.
Ben Chilwell delivered the assist for Leicester City's first goal in a 2-2 draw at West Ham at the weekend but moves down, as Jonny's performance against Arsenal was simply other-wordly.
Danny Rose re-enters the rankings after a positive, all-action showing against Brighton.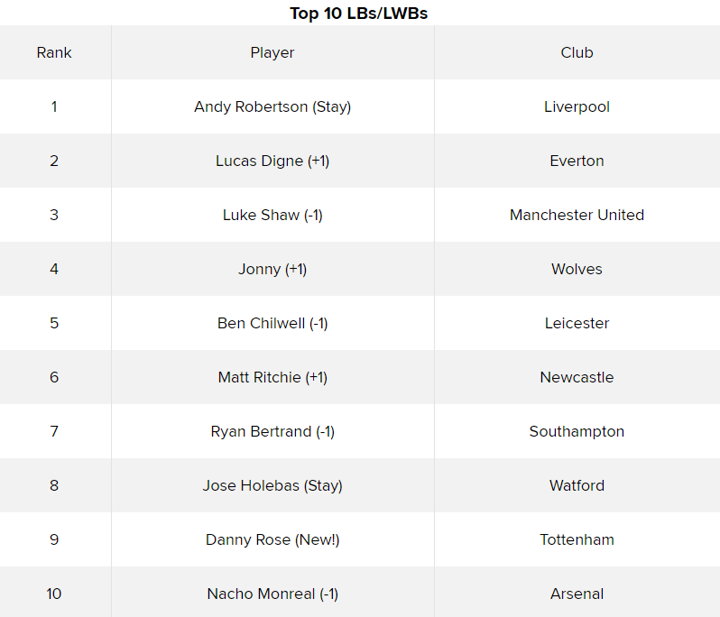 Centre-Backs
The PFA Team of the Year was named on Thursday, and anchoring its defensive line is Virgil van Dijk and Aymeric Laporte, the two centre-backs who have commanded No. 1 and No. 2 in this list since Gameweek 10. "Dominant" doesn't quite cover it.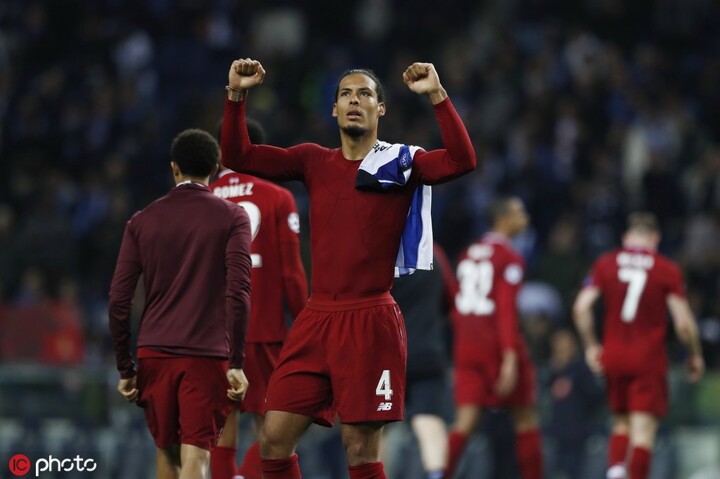 John Stones' iffy performance against Tottenham last weekend drops him three, allowing Michael Keane to jump into a season-high third after a fantastic performance against former club Manchester United the following day. His stellar campaign has flown under the radar a bit.
Ben Mee might well have put in the best showing of any of these players over the last week; his block-, tackle- and clearance-happy performance against Chelsea was key to Burnley grabbing a point at Stamford Bridge.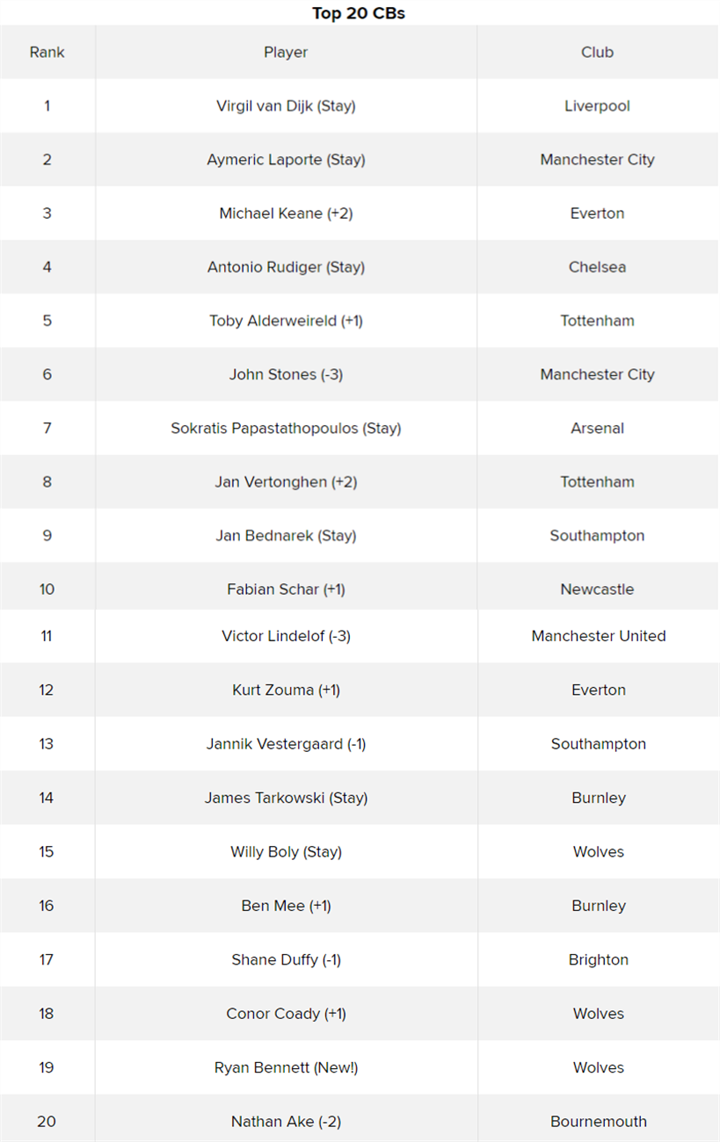 Defensive Midfielders/Central Midfielders
In the last two games, Bernardo Silva showed all of the reasons why he not only made the PFA Team of the Year, but the PFA Player of the Year shortlist too.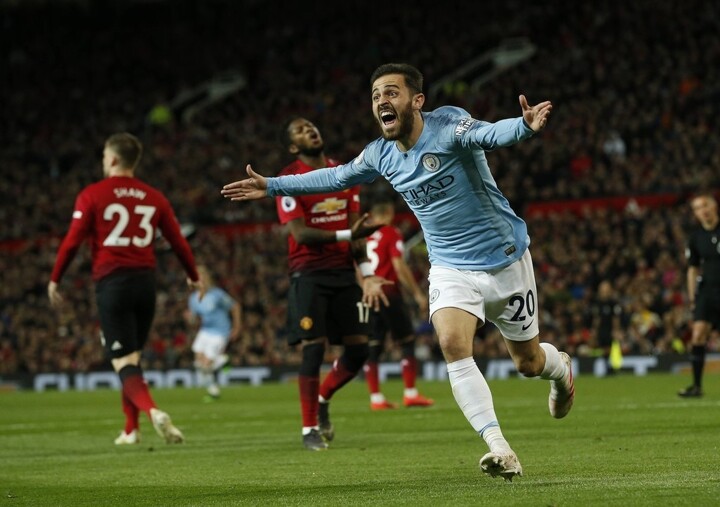 A star in both, he blended mesmeric skill with typical tenacity, was the key creator against Tottenham and scored the all-important breakthrough goal against Manchester United.
While he was impressing on the Old Trafford pitch, a fellow Team of the Year nominee, Paul Pogba, did the opposite. Continuing from a really poor display at Everton the Sunday before, the Frenchman struggled to get going and impacted play very sporadically.
Perhaps a stronger shout for a berth in that Team of the Year falls with Joao Moutinho, who excelled against Arsenal in every department and has been the epitome of consistency all season long.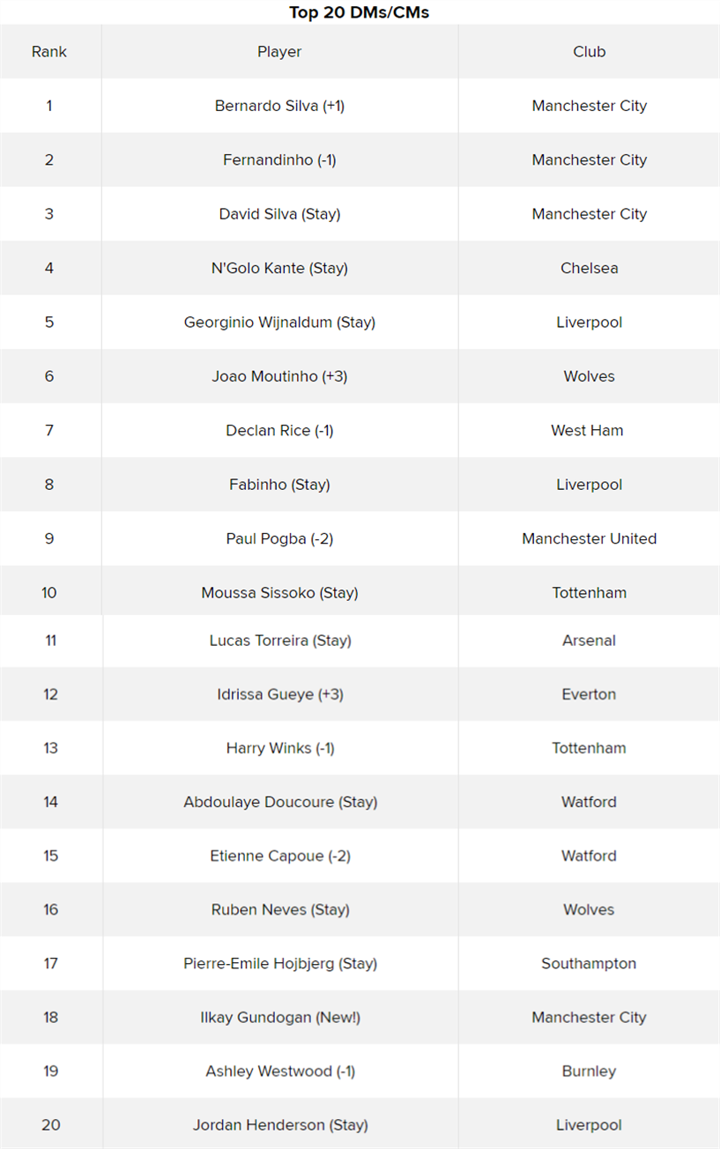 Attacking Midfielders/Wingers
The top six all sit tight, none doing enough to cause a shift, and really they're in a class of their own—somewhat reminiscent of the Premier League's actual top six.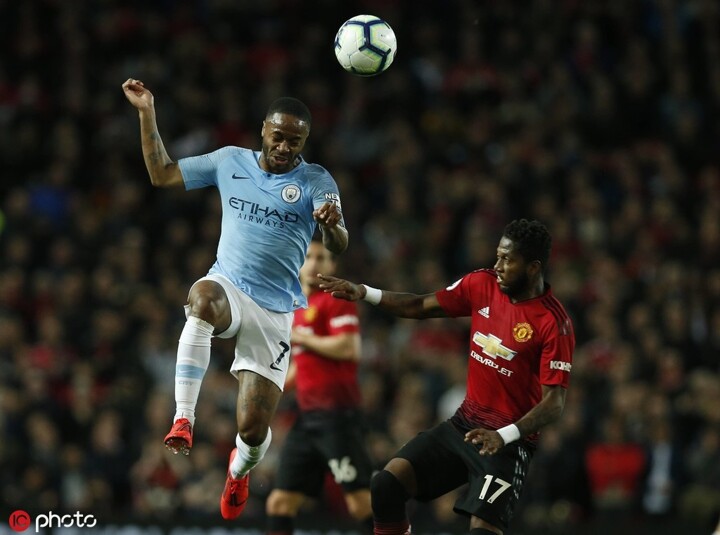 Just below, Diogo Jota's excellent performance against Arsenal sees him rise one, while Christian Eriksen, Nathan Redmond, Wilfried Zaha, Gerard Deulofeu, Richarlison and Gylfi Sigurdsson all impressed too.
Anthony Martial's drop of seven puts him right on the precipice of the top 20. His form has tailed off alarmingly of late, and there's no player who pulls off the "disinterested jog" better than he does, perhaps making things look worse than they are.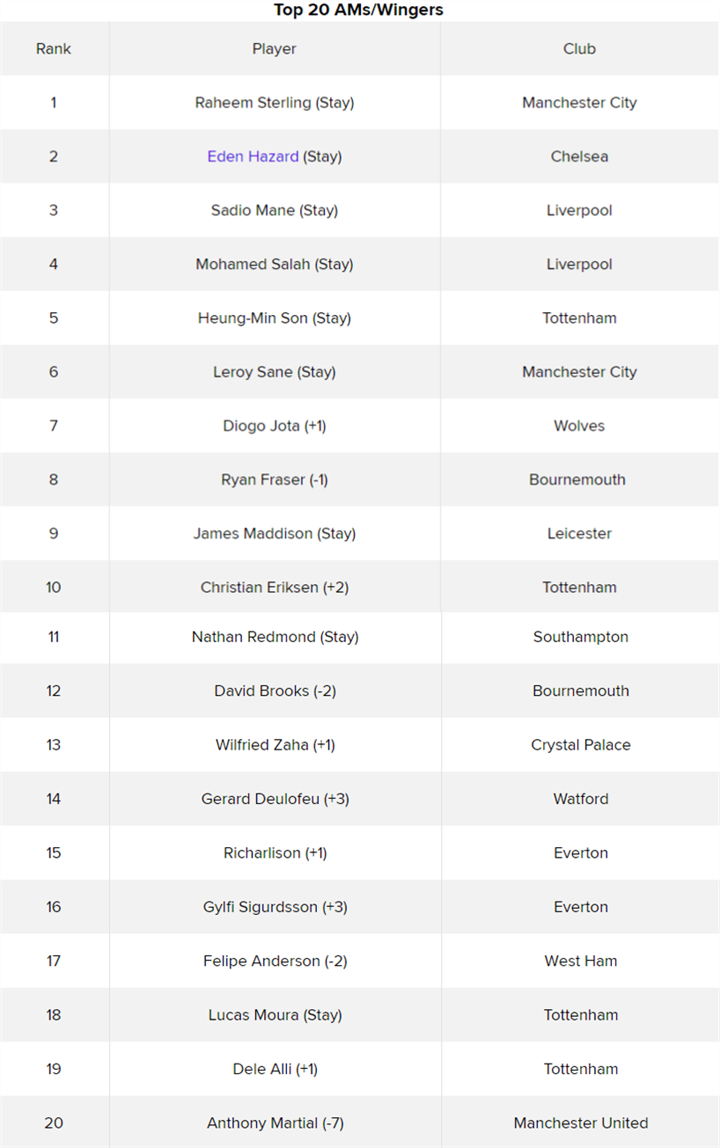 Strikers
Headline striker performances were hard to come by in Gameweek 35.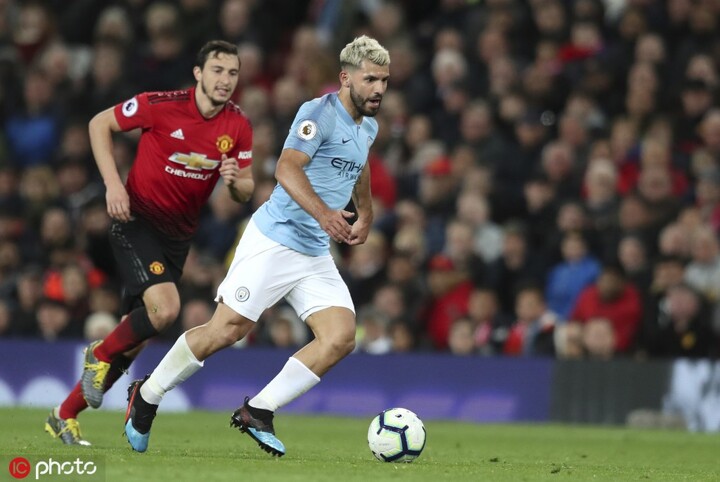 The best showings probably came from Roberto Firmino (against Cardiff City) and Sergio Aguero (against Tottenham)—despite neither of them scoring and the former missing a gilt-edged chance.
But both bring more to their teams than just goals, with Aguero laying up Phil Foden's first Premier League goal on a plate, while Firmino slipped a few brilliant passes through for his wingers on Sunday.