Real Madrid and Barcelona were once the great enemies representing two (somewhat flawed) opposing ideologies, identities and forces within Spain. Now, they could barely be more similar.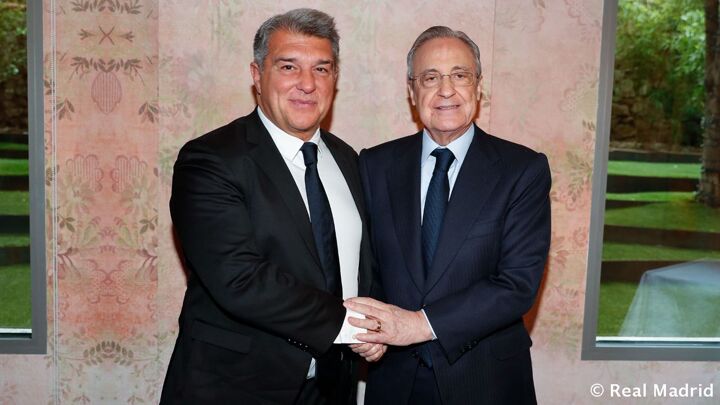 Their journey into each other's arms took another step on Tuesday, as the two registered and trademarked the 'El Clasico' brand together. Given the two were keen to go into business together, it implies it should be a lucrative business for the pair.
However Sport also interpret it as a further blow in the battle against Javier Tebas and La Liga. The latter have done their best to clamp down on the two and limit their excesses somewhat, especially with the introduction of salary limits.
The El Clasico duo and La Liga have been in open warfare since the two sides tried to breakaway and form the European Superleague.
Florentino Perez and Joan Laporta are increasingly bare-faced about their shared interests. While this is natural to an extent, in a business setting where the two dominate their market, it nevertheless takes away from El Clasico itself. Without the same animosity between the two, their matches lose some of their edge.