Real Madrid officially posted a group photo of Cristiano Ronaldo, Benzema and Raul with the caption: "An old photo, more than 1,000 goals."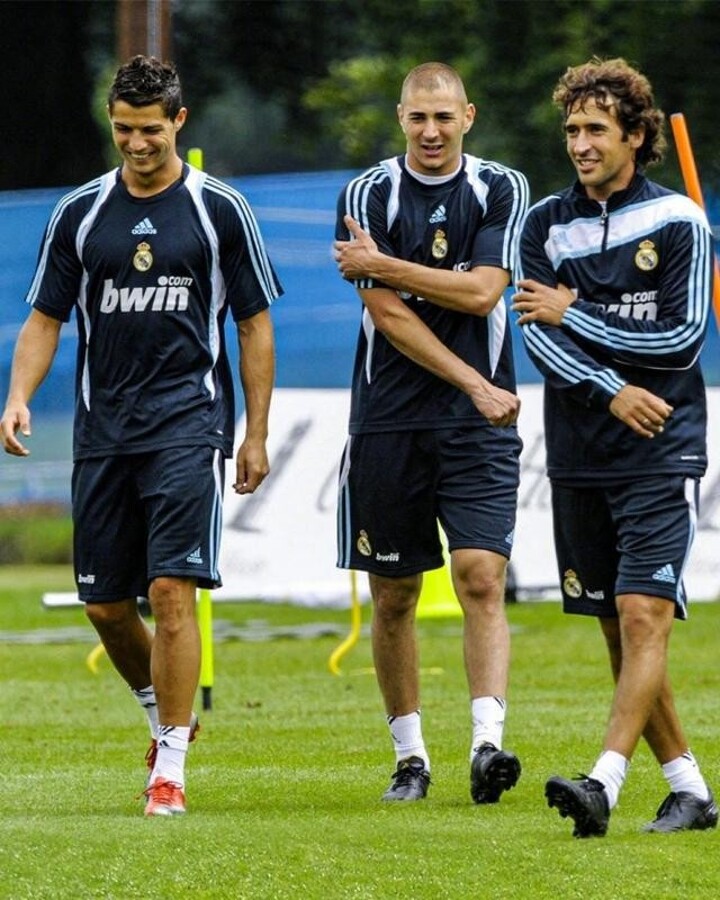 In the 36th round of La Liga yesterday, Real Madrid defeated Levante 6-0. Benzema scored the 323rd goal of Real Madrid's career, tied with the team legend Raul and tied for second in the history of the team.
Cristiano Ronaldo (451 goals), Benzema (323 goals) and Raul (323 goals) scored a total of 1097 goals in Real Madrid.