Manchester United are back in the doldrums following Saturday's 3-1 defeat to Brighton at Old Trafford.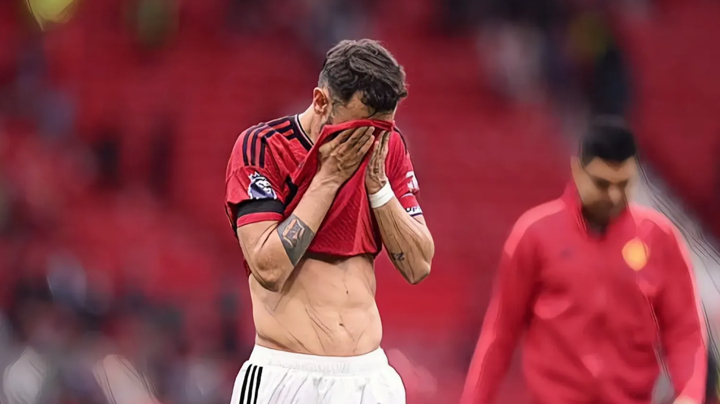 The Red Devils are never more than one defeat away from a crisis in any given season, but they've now lost three out of their first five games in a Premier League campaign for the first time ever.
On top of that, they have lost their last four consecutive meetings with the Seagulls. It's only the third time that has happened to Manchester United in the Premier League era.
The south coast outfit are now members of an elite club – but who are the other teams to score four wins in a row over United?
The three Premier League clubs to beat Manchester United four times consecutively:
Liverpool (December 2000 – January 2002)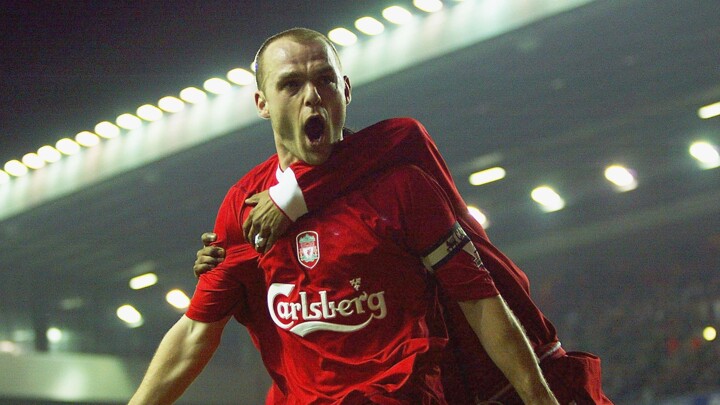 The early noughties gave rise to one of the best Manchester United sides of the Sir Alex Ferguson era. Following their Treble success, they dominated the Premier League and completed a three-in-a-row of titles.
And yet, they could not get the measure of longtime rivals Liverpool during this period. United had absolutely dominated them for the previous three years, now it was the Reds' turn.
The two sides drew at Old Trafford in March 2000, before Liverpool secured their first league victory at the ground in ten years that December thanks to a Danny Murphy goal.
The following March first-half goals from Steven Gerrard and Robbie Fowler downed United at Anfield. Their woes on Merseyside continued in November when Liverpool dominated them during a 3-1 win.
Murphy was once again the antagonist at Old Trafford in January 2002, netting a late winner for the visitors.
To put the cherry on top of this miserable run for United, they also lost out on a trophy to Liverpool, who won at the Millennium Stadium in August 2001 to claim the Charity Shield. It's the only time in history that Liverpool have won five consecutive games against United.
Man City (April 2013 – November 2014)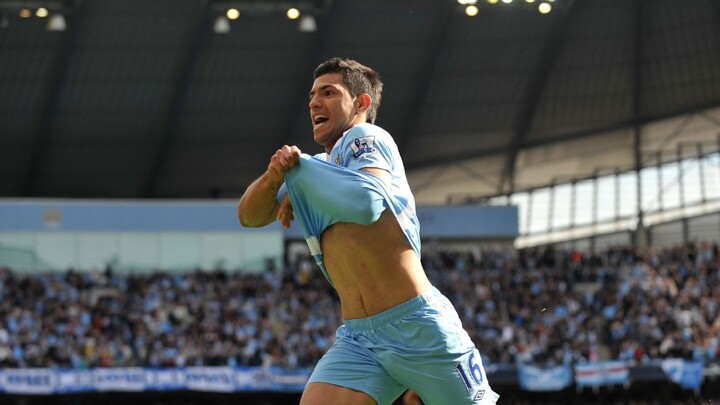 This was arguably the period in which Manchester City went from 'noisy neighbours' to a right pain in the neck for Manchester United, before overtaking them altogether.
Their 2-1 win at Old Trafford in April 2013 set them on their way to the Premier League title, before they smashed them 4-1 at home that September.
City completed their first league double over United in six years with a dominant 3-0 victory at Old Trafford the following March. It was also the first time they had managed successive away wins against their local rival since 1970.
The set was completed the following season when Sergio Aguero scored the only goal in a narrow win at Eastlands in November. United broke the hex in April 2015 with a 4-2 home win.
Brighton (August 2022 – September 2023)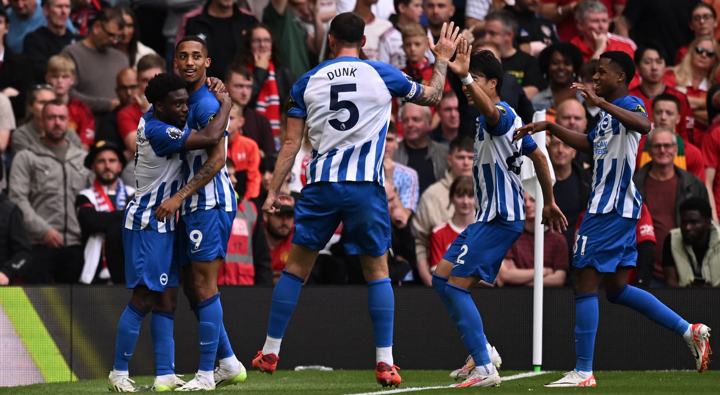 Before gaining promotion to the Premier League, Brighton had only ever beaten Manchester United once in their entire history, back in 1982. They've now made a habit of it, defeating the Red Devils six times since 2018.
The Seagulls kick started their current run with a thumping 4-0 win at Amex in May 2022. Even though six members of the starting lineup that day have gone on to join 'big six' clubs, they have continued to better United in the league.
In August of that year a Pascal Gross brace secured their first ever win at Old Trafford. United did come out the right side of a penalty shootout in the FA Cup semi-finals later that season, but Brighton redeemed themselves a fortnight later when Alexis Mac Allister scored from the spot in the 99th minute away from home.
At the weekend they won for the third time in a row at Old Trafford – and to rub it in for the home side, ex-United forward Danny Welbeck even got on the scoresheet.