Chelsea's Reece James and Liverpool's Trent Alexander-Arnold are two right-sided defenders who have been in outrageous form in recent weeks.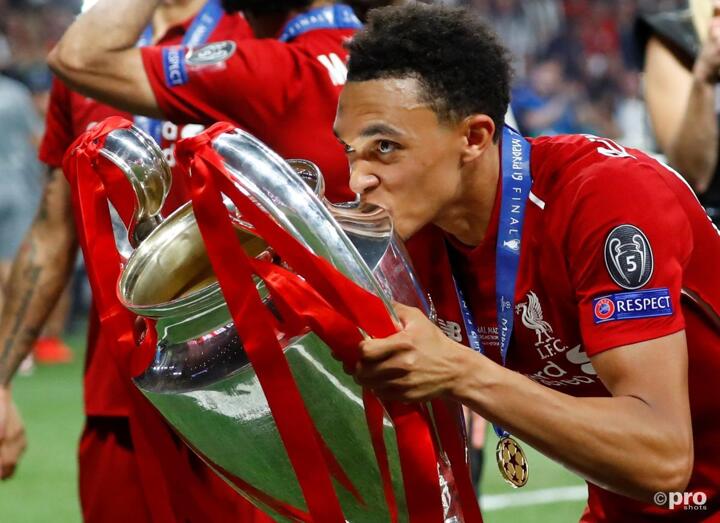 The pair are spearheading the challenge of their respective clubs both in the Premier League and the Champions League, with the duo equally as effective offensively as they have been at the back.
Inevitably, this has sparked a debate as to who is the better.
FootballTransfers' most valuable players in the world
Alexander-Arnold better going forwards
It is Chelsea's James who holds the clear edge in terms of statistics in 2021/22. Playing as a right wing-back in Thomas Tuchel's favoured 3-4-3 role, he has four goals and four assists in nine Premier League matches this season, contributing directly towards a goal once every 73 minutes.
Alexander-Arnold, meanwhile, has been a prolific assister throughout his career and is continuing that trend with Liverpool this season. He has four decisive passes in the Premier League plus a single goal.
Moving away from these raw statistics, however, shows that Alexander-Arnold has a distinct advantage offensively.
SciSports compares the players across a wide series of data points to determine who is performing to the higher standard.
It is clear that Alexander-Arnold is performing to the higher standard. Among full-backs and wing-backs, the Liverpool man is the league's best passer, ranks third in crossing and sixth in offensive positioning.
James, meanwhile, ranks as the best finisher from the wide defensive areas this season, although his passing and crossing is significantly lower than his Liverpool rival. He does, however, post a better dribbling rank and is stronger in ball retention, though this is a weak point for both.
James' immense defensive record
Defensively, meanwhile, it is James who holds the clear upper hand. He ranks top in prevention and third in defensive positioning.
Alexander-Arnold's ratings in this regard are no better than average. Indeed, he does not even make the top 20 in any defensive category out of just 47 similar players.
James or Alexander-Arnold: who is better?
Counterintuitively, given that James has four goals, Alexander-Arnold is the superior attacking player in an all-round capacity, but the Chelsea man is much the better defensively – at least so far this season.
Nevertheless, it is actually Alexander-Arnold who holds the marginal edge between the players in the Premier League this season, with the Liverpool star rating as the division's best wide defensive player – but James is hot on his heels in second.
This is reflected in FootballTransfers' valuation of the two players, which is generated by an algorithm that studies hundreds of data points.
Liverpool's Alexander-Arnold is rated at €91 million while James' value stands at €51m, though rising fast due to his hot form.