A new disciplinary code issued by FIFA will allow referees to suspend a match due to racism.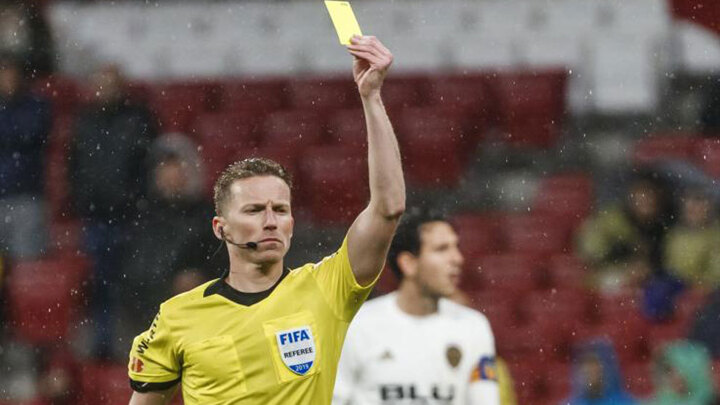 FIFA's legal director, Emilio Garcia Silvero, has made updates to a text that had not been changed for 15 years, with greater transparency being called for.
In order to make their disciplinary proceedings more visible, hearings related to doping and match manipulation issues will be made public if the parties request them to be, and could even be streamed from anywhere in the world.
The 2019 edition of the code has been prepared with the participation of the six confederations and other interest groups.
FIFA sources assured that the intentions behind the change are to battle against "detestable violations of fundamental human rights".
Of the most important points of Article 13.2 are the following:
1. Any person who threatens the dignity or integrity of a country, a person or a group of people by using derogatory, discriminatory or humiliating words or actions (by any means) for reasons of race, skin colour, ethnic origin, gender, disability, sexual orientation, language, religion, political positioning, purchasing power, place of birth of any other status of reason will be sanctioned with a suspension that will be a minimum of ten matches.
2. If one or more fans of a federation or club adopt the conduct described in section one, then the following disciplinary action may be imposed on the responsible federation or club:
(a) in the case of a first offence, they will play a match with a limited number of spectators and a fine of at least 20,000 Swiss francs (about 18,000 euros).
(b) in the case of repeated offences, disciplinary action may include the implementation of a prevention plan, a fine, points deductions, one or more matches behind closed doors, banning of teams from playing at a stadium, imposed defeat, exclusion from a competition or relegation.
3. The competent judicial body may summon people who have been the object of direct alleged discrimination to provide oral or written statements, called the "declaration of impact on the victim".
4. Except in exceptional circumstances, if the referee decides the suspension of a match due to racist / discriminatory conduct, a defeat will be declared.