Cristiano Ronaldo produced a combination of two of his iconic celebrations when he gave Portugal the lead against Luxembourg on Sunday.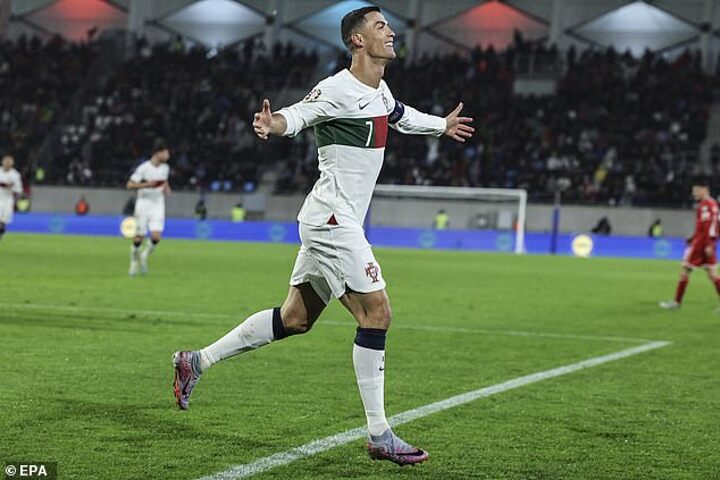 The Portuguese, who notched his 121st and 122nd international goals in a 6-0 victory, has two celebrations in his repertoire that he tends to use interchangeably - the 'siuuu' that he has perhaps become most synonymous with, and his 'calma' sleep move.
Wheeling away having knocked in Portugal's opener after eight minutes, Ronaldo ran towards the left corner flag as he so often does and leapt in the air as if to do his 'siuuu' celebration.
The crowd, as has happened since his days with Real Madrid, all joined in unison in shouting the word, as did Ronaldo with a big grin etched across his face.
However, perhaps feeling relaxed playing against a relative minnow such as Luxembourg, he decided to combine the two celebrations.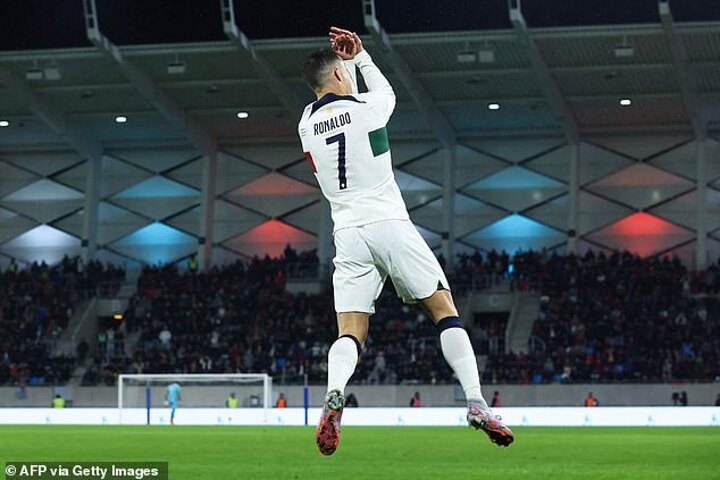 As he landed from his spin in what is certainly his more famous celebration, he brought his arms to his chest and produced the move that is supposed to imitate a sleeping motion.
As his team-mates ran over to congratulate him, he looked to the sky with his eyes closed.
Ronaldo's double against Liechtenstein and another brace on Sunday evening has confirmed to observers that he will play a significant role under new boss Roberto Martinez, who took over from Fernando Santos earlier this year.
When Ronaldo departed the World Cup stage having been introduced as a substitute in the country's quarter-final defeat to Morocco in December, question marks hung over his status as an international footballer.
With his elite level, European club career in tatters having mutually agreed to depart Manchester United after he gave what many considered to be an incendiary interview to Piers Morgan on the eve of the Qatar tournament, he joined Al-Nassr in Saudi Arabia.
On a contract worth £173m-per-year, with his role at the club also encompassing an ambassadorial position for the Middle East country, many had speculated that his career at the top was winding down at an alarming pace.
However, his selection for these qualifiers and subsequent performances confirm that he is not ready to depart the stage just yet.
Martinez said earlier this week that the Portuguese is very much in his plans, before offering a veiled rebuke of Santos' decision to bench Ronaldo for Portugal's two knockout ties in Qatar.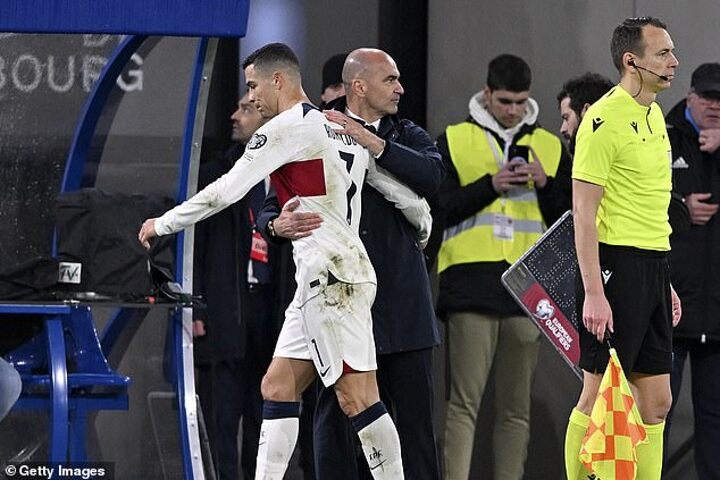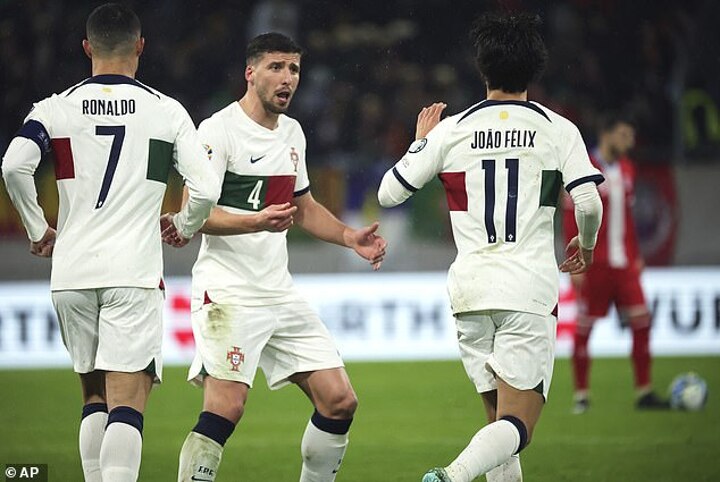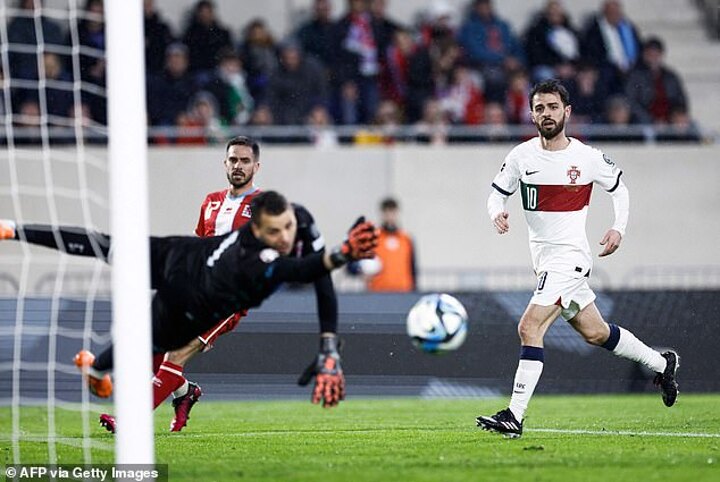 'Cristiano is a player who is completely committed to the national team. I don't look at age or other aspects.
'He has the chance to help the team and pass on his experience to other players.'
Ronaldo added Portugal's fourth just after half an hour, with Joao Felix and Bernardo Silva having scored their second and third goals.
Otavio scored their fifth before AC Milan's Rafael Leao added the proverbial cherry two minutes from time.