After Juventus succumbed to a 2-0 first leg defeat to Atletico Madrid in their Champions League Round of 16 clash, Cristiano Ronaldo left the Estadio Wanda Metropolitano a little disgruntled.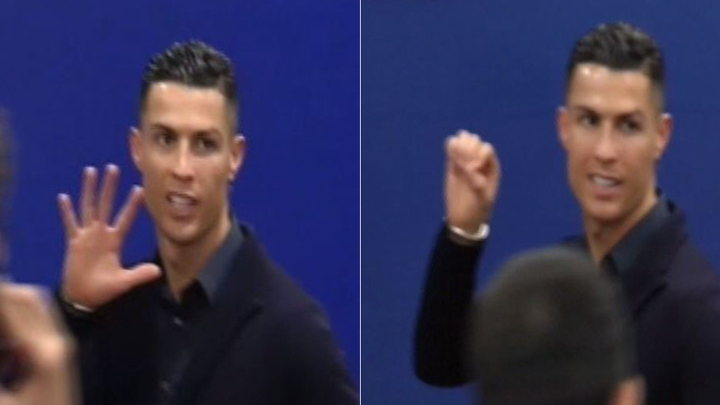 During the game the Juventus forward was taunted by a section of the Atleti fans, and responded by showing five fingers to signify the number of Champions League titles he has.
Then in the mixed zone as he left the stadium he reiterated the point while also making a gesture of one hand open - five - before making a zero: "I have five Champions Leagues, and Atletico have none."
When also pressed on the likelihood of Atletico Madrid making it to the quarter-final, Ronaldo was elusive, "We will see in the second leg," he stated.