Giuliano Simeone has abandoned River Plate "without the club's permission" to start this season with Atlético de Madrid's Under-18s in the División de Honor.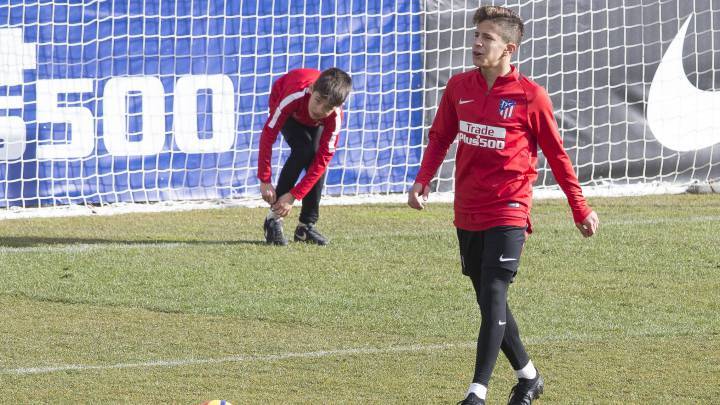 None of Diego Simeone's are left in Argentina. All three are in Europe and closer to their father. The eldest, Gio, moved to Italy in 2016 to join Fiorentina and now he is with Cagliari. The middle son, Gianluca, signed for Spanish Second Division B outfit Ibiza this summer. And now El Cholo's youngest son Giuliano has left Buenos Aires to fly to Madrid where he will spend the rest of the season with Atlético's youth team.
Guiliano Simeone had been playing for River Plate's youth team and left "after achieving all he set out to do" at the club La Página Millonaria reports and now he's in Madrid. For the remainder of the season he will be playing for Atleti's Under-18s - he's already training with his new team mates. His departure however, has caused problems back in Argentina as some have claimed that he left River "without permission, and due to the current economic situation the country finds itself in". According to Olé, River will be claiming compensation. Giuliano has worked as a ballboy in several of Atlético's matches.