New manager Montse Tomé has named her first squad for the upcoming Nations League, but will they return to the team and play?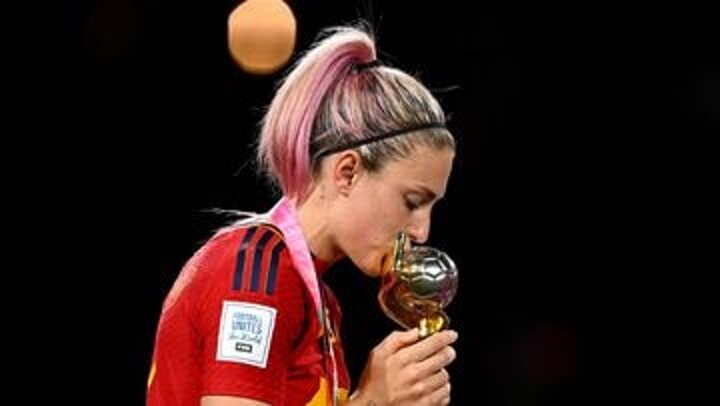 If you're here asking what is going on with the Spain Women's Team? then you're in the right place, as it's exactly why I'm typing this up.
Spain's new manager, Montse Tomé named her first squad as team boss and she has called up plenty of the players who signed a statement after the World Cup final saying that they wouldn't play again unless they saw real change in the Federation.
Montse Tomé had her official presentation as head coach scheduled for last Friday (15th September), but it was cancelled at short notice after the statement from the players in which they said that "the changes that have happened are not sufficient for the players to feel in a safe place, where women are respected."
Today, on Monday 18th September, it was announced by the RFEF that "players are urged to join this change led by the Federation, understanding that the ongoing transformations must be robust and fair. We guarantee a safe environment for the players and advocate for a climate of mutual trust so that we can work together and ensure that women's football continues to progress much stronger. We must begin to proudly display the star that the players have achieved with so much effort."
Shortly after, Tomé named her squad with plenty of the World Cup winners who signed the official statement below:
So, what's the latest? Are they going to play?
Well, what we know is that Tomé, who was Jorge Vilda's number two during the World Cup, confirmed that she had "spoken to the players" but also said that she was "not going to reveal everything I said to them". She also commented that it was a "out of the ordinary situation" and that the Federation has "worked to be able to speak to them and we have listened to them. We all form part of this and the key is have good communication. We are very excited."
Whether they play or not, whether they go to the call up, I suppose we have to wait and see. Montse Tomé sounded confident when she responded that she has "all the confidence in the players, I think at a professional level we are surrounded by a group of incredible players. A new era is starting, the timer is at zero. We are excited to connect with the players... I'm confident that the players are professionals; they are world champions and they love to play for the team. I know they are going to be with us tomorrow."
Why was Jenni Hermoso not called up for Spain?
Tomé said that Pachuca forward Jenni Hermoso, perhaps the major absence from the squad, has not been called up in order to "protect her". She said that "we are with Jenni in everything and with all the players. We think the way to help them is to be with her. I am the person responsible for everything here and we thought that the best way to protect her was to not call her up. I've worked with her for 5 years, I have played with her."
As for the players who didn't get called up, most notably Ivana Andrés, who lifted the trophy as captain, the coach said that "all the players have the possibility to be here if they have the ambition and playing level".
"I am not Jorge Vilda"
"I am not Jorge Vilda", Montse said, "I am a different person with my values and all the players know me. I don't have any doubts what they feel and what they think of myself." Montse Tomé's first press conference as Spain boss, if not entirely clear, was certainly an entertaining affair.
Tomorrow the players will, on paper, arrive at the Las Rozas training ground for the preparation ahead of the upcoming fixtures.
Spain play Sweden (September 22, 12:30pm) and Switzerland (Tuesday 26, 3pm) in the Nations League, games they need to win if they want to qualify for the Olympic Games in 2024.
Spain Women's National Team squad for the UEFA Nations League:
Goalkeepers:
* Misa Rodríguez
* Cata Coll
* Enith Salon
Defenders:
* Irene Paredes
* Laia Alexandri
* Oihane
* Olga Carmona
* Ona Batlle
* Mapi León
Midfielders:
* Aitana
* Alexia
* Patri Guijarro
* María Pérez
* Tere Abelleira
* Rosa Márquez
Forwards:
* Athenea del Castillo
* Esther González
* Eva Navarro
* Inma Gabarro
* Mariona
* Lucía García