The Estadio Santiago Bernabeu welcomed Real Madrid's Ultras Sur back on Thursday for the visit of Melilla in the Copa del Rey.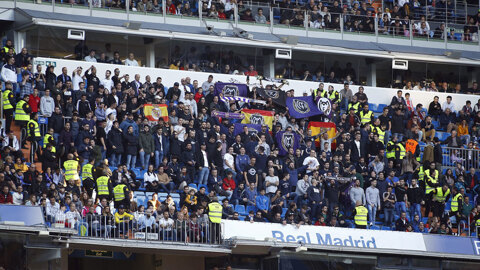 They practically filled an entire section in the second tier in the east stand for the second leg of the cup tie.
About 60 members of the group took advantage of the Copa del Rey game, where more seats are put on general sale, to access the Bernabeu, which they have been unable to do for four seasons now.
The ultras were watched closely at all times by a number of security members of the club and the rest of the stands did whistle every time that they sang songs proclaiming the return of the Ultras Sur to the stadium.