When Lionel Messi was a child, he was just a boy who dreamed of becoming a football player. On that day, however, he sat at the table in his room, picked up a piece of paper and a pen and began to write: "Antonela."
In the letter the little boy wrote to a little girl, there was such a sentence: "One day, we will get engaged."
This is a love story worth making a movie.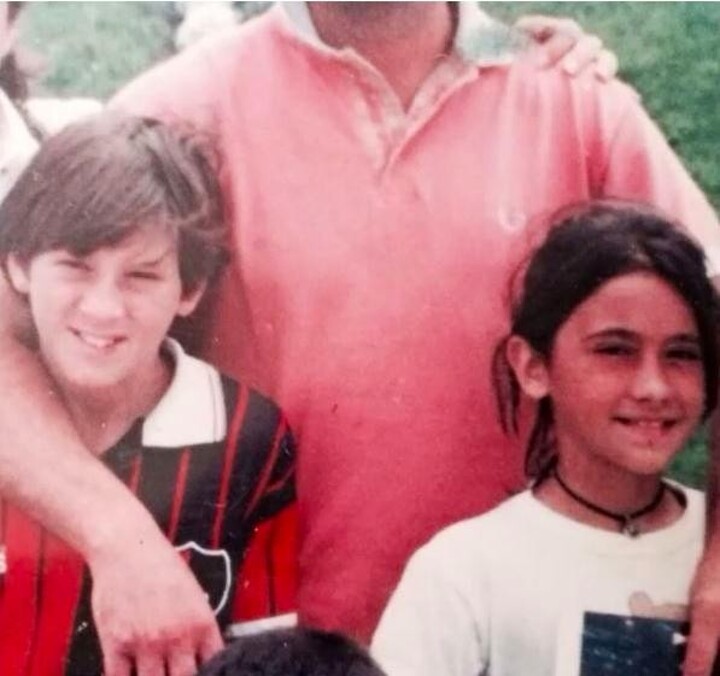 Leonel Messi, a little boy who dreamed of becoming a football player, was born in 1987 in Rosario, Argentina. Antonela Rocuzzo, a beautiful and lovely girl, was born in 1986. The story takes place at the home of Messi's friend Lucas Scaglia.
When the two met for the first time, Messi was playing Sony games at Lucas's home and Lucas. When Antonella approached them and asked if they needed something, Messi was too shy to say anything.
At that time, Messi was nine years old and Antonella was eight years old.
"Who is she?" Messi ate and asked her friend. "Antonela, my cousin," her friend replied.
During those two days, he could not look away from her for a second. The two children became friends, but at that time Messi knew that he wanted to be with her forever.
After that, the young Messi often fell in the house of his buddy Lucas, hoping to meet his beautiful cousin. Because he knows that this woman will become his partner after many years.
Trainer Enrique Dominguez found Lucas' father and asked what happened.
"What is Messi standing there?" he asked.
"He is waiting for us to leave because he wants to come to our house," Lucas's father replied loudly.
"He often goes to your home, why is it so anxious now?" Enrique Dominguez asked.
"Because the weekend is coming, Lucas' cousin Antonela is coming. Messi likes her," Lucas's father said.
Leo Messi soon worshipped under the pomegranate skirt of Antonela Rocuzzo. Messi often writes to her, and he told her that when they grow up, she will be his girlfriend.
Messi was there, found a group of close friends, and a woman who made him more passionate about life.
However, the couple took a long road.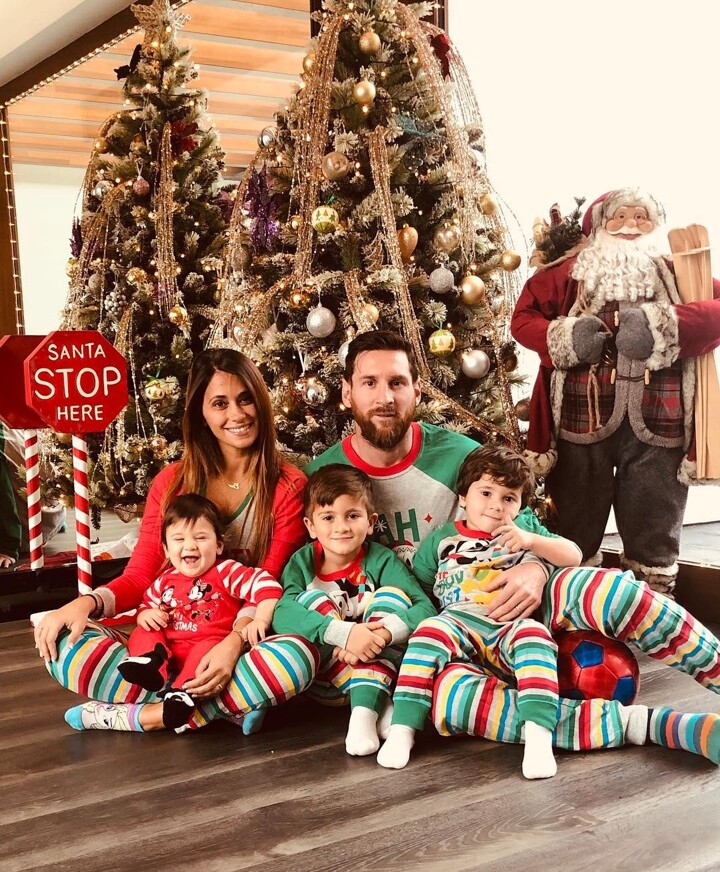 The two young hearts became close friends and they had a lot of fun together. But one day, life separated them. It was in 2000, when Messi's father, George Messi, decided to travel to Barcelona with his family.

After that, the relationship between Messi and Antonela stayed for a while. They tried to stay in touch, but because the contact tools were not so convenient and the communication was not smooth, the contact between the two became less and less.
In 2005, a friend of Antonela died in a traffic accident. At that time, Antonella was only 17 years old and was in a bad mood. She did not go to school for several days. Messi got the news and immediately flew to Argentina to come to her side. He has been there to comfort her.

It was then that their relationship had progressed. Messi and Antonella felt their deeper feelings towards each other, but they chose not to disclose it.
Soon, Messi returned to Barcelona, and Antonella began studying dentistry at the National University of Rosario. This relationship was not made until Messi was 21 years old. Antonella's friend said that she revealed her relationship with Messi on July 20, 2007.

The public discovered their relationship in 2009. In an interview, Messi was asked about his personal life. He said that there is a girl in Argentina.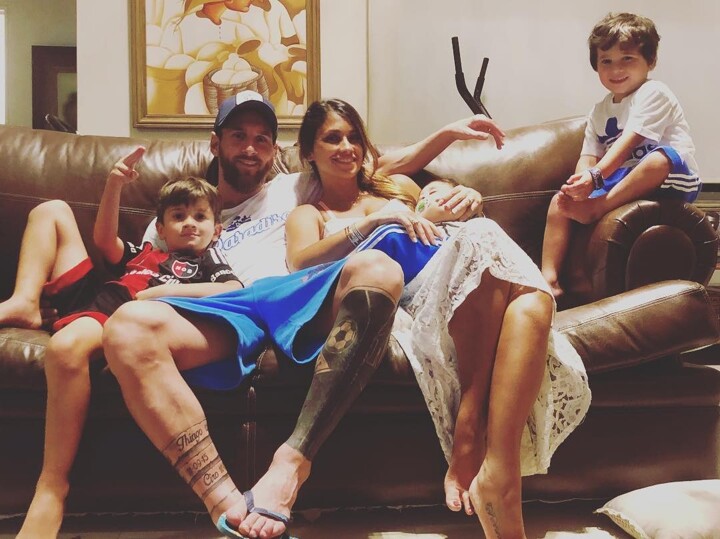 Although the greatest football player is Antonella's favorite, she doesn't like football at all. She feels that football is very boring. Messi made it clear in several interviews: "She is tired of football. When I returned home and said, 'I scored two goals or I played a hat trick,' she was not interested."
The wedding took place at the Rosario Downtown building and the Pullman Hotel. Many football stars come to the wedding. A couple of childhood couples will eventually become dependents.
Famous guests include Messi's teammates from FC Barcelona, such as Luis Suarez, Neymar, Colombian pop star Shakira. Teammates from the Argentine football team also attended the wedding.
Messi is very satisfied with his marriage life. Antonela is the luckiest girl in the world because she married the sweetheart of childhood. Obviously, the love story of Messi and Antonella is destined to be a great story. The wedding of Messi and Antonella is only a matter of time. Messi knows that he loves her, and Antonella has enough patience to wait for him to realize his dreams and then to marry her.

We wish their small families better and better, and hope that they will live happily forever.