Barcelona have run out of patience with Ousmane Dembele and they'd be happy to find a way to rid themselves of him.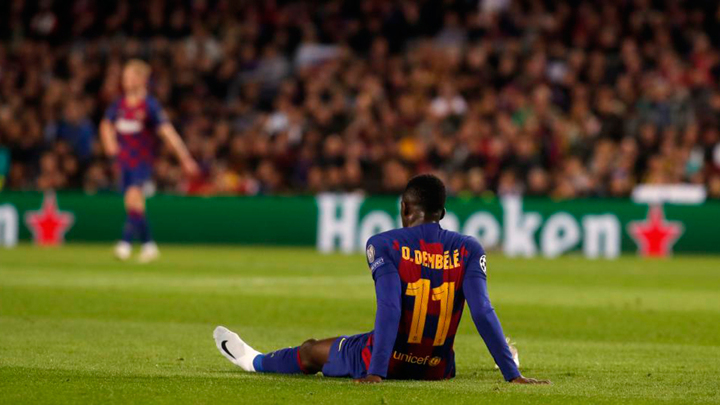 Doing so won't be easy though, in part because of how much they paid to sign him but his injury record makes finding a buyer all the more complicated.
The club have always believed in his ability. Josep Maria Bartomeu even went so far as to say that he was "better than Neymar", but injuries have stopped him from ever delivering on the promise he arrived with.
He's shown promise - for example against Tottenham - but he's also left fans frustrated as well - missing a glorious chance in the last minute of Barcelona's first leg win over Liverpool in 2018/19, which could have ended all hopes of that Anfield comeback before it ever happened.
Dembele is currently in the final stage of his latest recovery process, but it's not looking likely that he'll be ready to feature in their Champions League meeting with Napoli next week.
The priority is to give him time to recover properly, and maybe he'll be able to reappear at some point if Barcelona go deep into the Champions League's latter rounds.
Key to Lautaro's arrival
Barcelona want to sign Lautaro Martinez, but to do that they'll need to make space.
The Catalans paid 105 million euros to sign him from Borussia Dortmund, as well as a further five million euros for every 25 games he played - currently 74.
Ansu Fati is the man they've now chosen to put their faith in and Dembele will be shifted to make space in the squad and raise funds to bring in Lautaro.
The reality remains though that finding a club to spend money on the Frenchman could prove to be an impossible task, and no firm offers have landed in Catalonia yet.