The sale of alcohol will be limited in the Dutch capital during the hours leading up to the 'high-risk' Champions League game on Wednesday.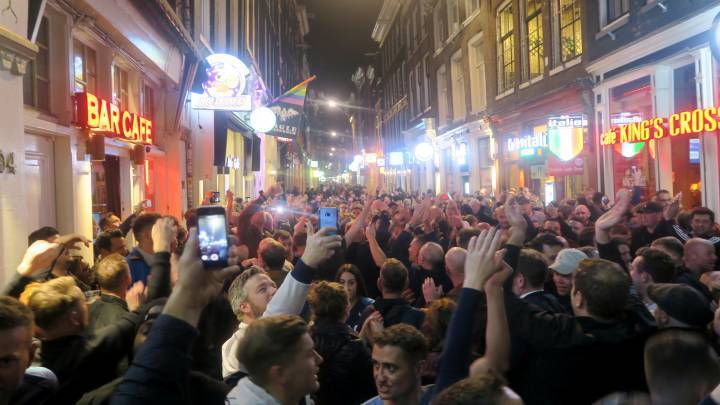 Amsterdam City Council has announced that it will prohibit the sale of alcohol in the Red Light District during the hours before the Ajax-Chelsea Champions League group game on Wednesday. This is a measure being taken to reduce the number of unwanted incidents with fans in the city.
Prohibition for English fans
"Traditionally, foreign football fans go to the Red Light District before a game. This is accompanied by a lot of drinking. Previously, residents and businesses in the area have suffered huge inconvenience and the police have had to intervene," said the statement.
The temporary "dry law" will be applied between 12:00 and 18:00 local time, with the match kicking off at 18:55. Any establishment that does not abide by the restriction risks a fine of 1,200 euros.
The authorities have classified this match as high-risk, with around 3,000 Chelsea fans expected to make the trip to the capital of the Netherlands.
In March of last year, hundreds of English 'fans' were involved in numerous fights in the Red Light District during the friendly between the Netherlands and England. Those incidents resulted in 25 being detained. Chelsea supporters were involved in some very unsavoury scenes in Paris a few years back.