Cristiano Ronaldo's sister, Katia Aveiro, has reacted to the player's positive coronavirus test with something of a strange message, seemingly critical of those who are following restrictions imposed by governments all over the world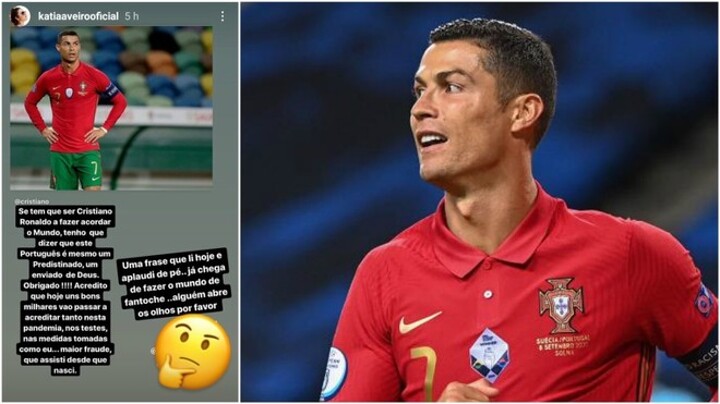 As cases in Europe rise, the Juventus forward gave a positive test while on international duty with Portugal, and is now back in Italy to quarantine as he aims to be back for the Bianconeri'sChampions League tie with Barcelona.
"If Cristiano Ronaldo is the one who has to wake the world up, I have to say that this Portuguese really is an envoy from God," Aveiro wrote on Instagram. "Thank you!
"I believe that, today, thousands of people who have come to believe so much in this pandemic, in the tests and the measures taken will, like me, see it is the biggest fraud I've seen since I was born.
"A phrase that I read today and that I stood up to applaud: 'Enough fooling the entire world'. Someone, open your eyes, please."
As a result of the positive test, Ronaldo will miss Portugal's Nations League clash with Sweden, and will almost certainly be out of Juventus' game with Crotone.
"The Portugal international is doing well, without symptoms, and in isolation," a statement from the Portuguese Football Federation read.
"Following the positive test, the remaining players underwent new tests on Tuesday morning, and all produced a negative result and are available to Fernando Santos for training this afternoon."
UEFA have instructed Ronaldo that he must provide a negative coronavirus test at least one week before Juventus are due to play Barcelona.