After Messi claimed his sixth Ballon d'Or, the official Twitter of Fiorentina posts the Barcelona forward's old picture and congrats him: "Congratulations, Messi. Don't forget where it all started."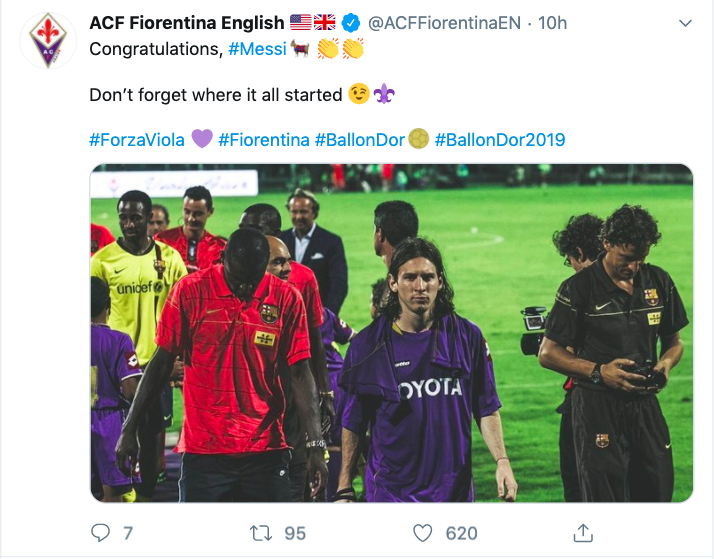 It was after a pre-season friendly match. Messi exchanged his shirt with a Fiorentina player. The match had ended in a victory for Barcelona with a score of 3-1.
Many fans have long dreamed to see Messi wear their teams' shirts. Fiorentina supporters were able to enjoy it for a few moments.
Moreover, Fiorentina Women's social media team also congratulated Rapinoe on winning the Women's Ballon d'Or with naughty caption.