Antonio Conte's explosive outburst after Tottenham's 3-3 draw at Southampton became a hotly-disputed topic among Premier League pundits on Saturday, as Jamie Carragher and former Spurs midfielder Jamie O'Hara claimed that the Italian spoke out in the hope of losing his job in north London.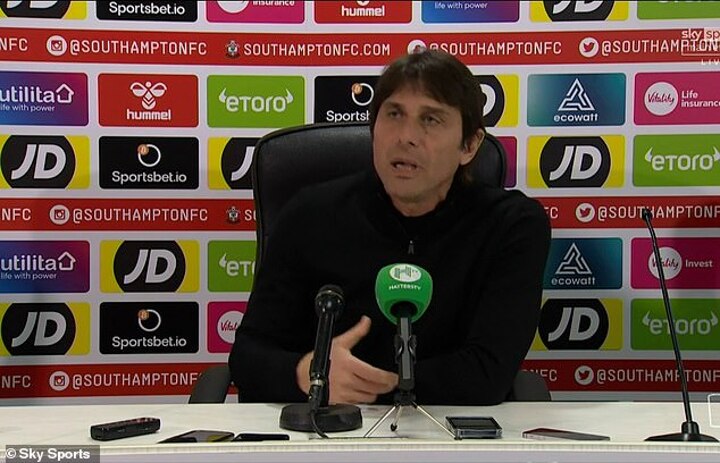 Furious at his team's capitulation in the second half, which saw Spurs throw away a two-goal lead over the Premier League's bottom-placed side, Conte branded his players 'selfish' and accused them of lacking 'fire in their eyes' in a disparaging rant after the match.
The Italian manager, who watched Spurs crash out of the FA Cup and Champions League earlier this month, is expected to leave the club when his contract expires at the end of the season, although several Premier League pundits feel that his risky tirade was simply an attempt to speed up his inevitable departure.
Following Spurs' disappointing draw at St Mary's, which has left the north London side just two points ahead of Newcastle in the top four race, Carragher tweeted: 'Conte wants to be sacked in this international break. Spurs should just put him out of his misery and do it tonight.'
His divisive social media post was quickly rubbished by Gary Neville, who simply brushed aside the suggestion with a handful of laughing emojis, disagreeing with the notion that Conte was actively looking for the sack.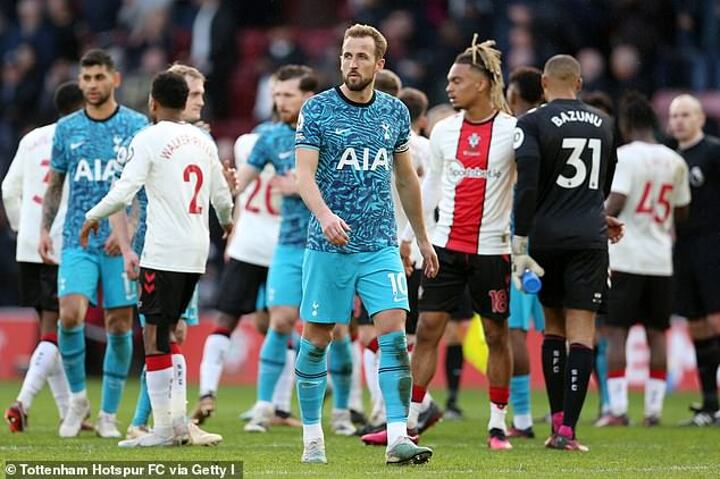 The Manchester United legend also responded to a fan's tweet on Saturday - which reminded him of the slack Carragher and Micah Richards used to give him for not wanting Conte at Old Trafford a few seasons back.
When asked whether he remembered the jibes, Neville replied: 'Oh I do, I do.'
Continuing his social media tit-for-tat with Neville, Carragher responded: 'Yes, you'd rather have kept that serial winner Ole (Gunnar Solskjaer)! Then you wanted Pochettino not Erik ten Hag. I told you Erik ten Hag was the better choice but you wouldn't listen.'
Elsewhere, ex-Wales captain Ashley Williams and former Premier League forward Dion Dublin had their say on Conte's epic rant.
While carrying out his punditry duties on Match of the Day, Williams said: 'It would be interesting to know the conversation in the dressing room - did he say the same to the players' faces or come out afterwards?
'He's had enough, and a lot of the things he is saying most people would agree with. It's the way he says it. What I didn't like is he sort of said this isn't to do with me, it's everyone else. But he can affect things on the pitch.'
Although Williams agreed with the points Conte was making and understood why the Italian made his public outburst, Dublin urged that he himself would have been furious at the manager's comments, were he still a Premier League star.
'[If I'm a player], I'm going to have to pull him. You'd have to go in and say: "Tell me to my face, don't go and do it in public".
'I think his points have come out of pure anger and passion. To do it in public isn't the right way to go.'
Tottenham chairman Daniel Levy now has a big decision to make over the international break, with Spurs just one slip-up away from losing their advantage in the top four race.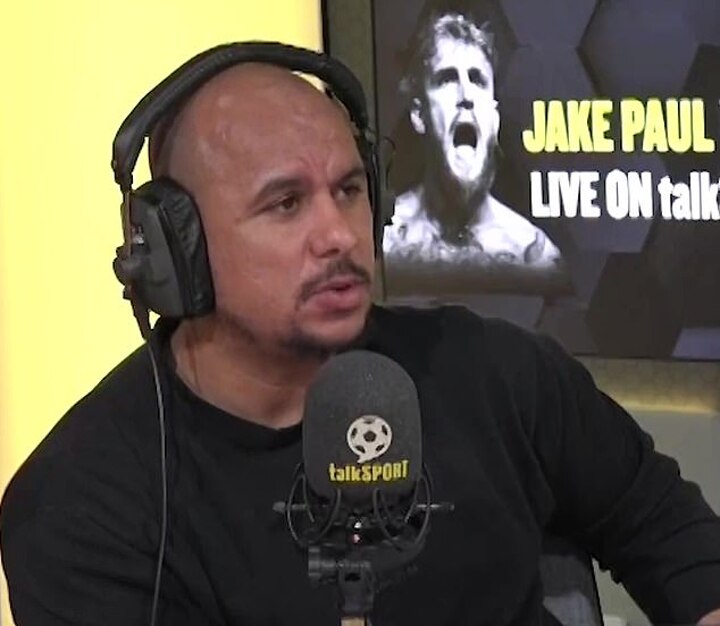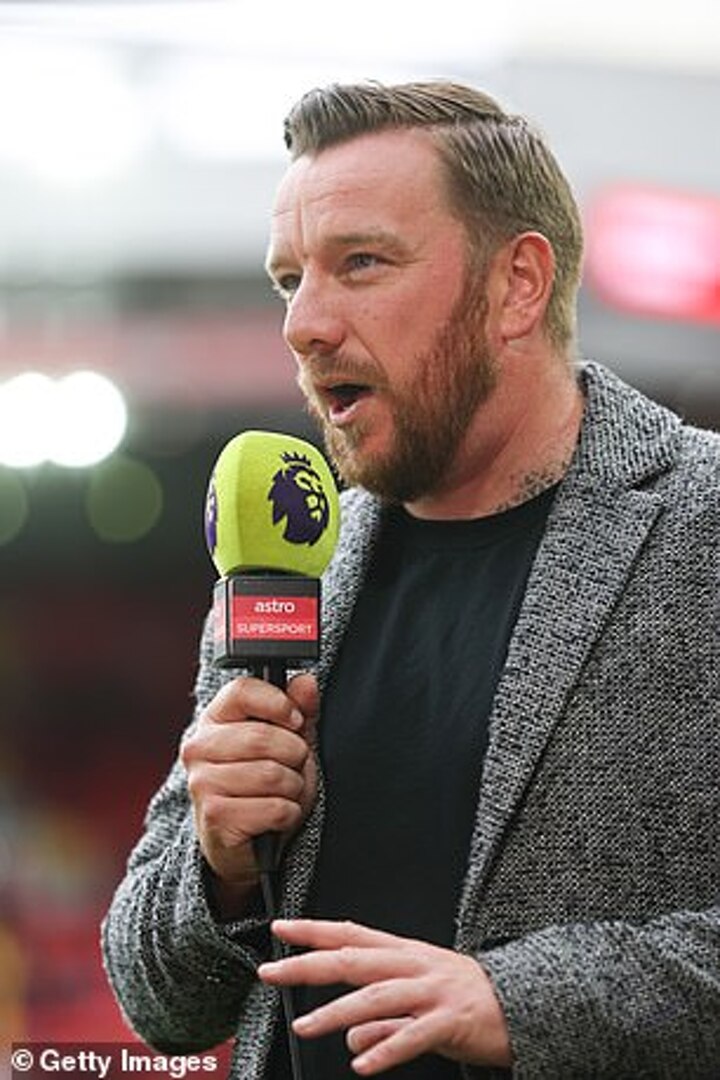 Newcastle, who claimed a last-gasp win at Nottingham Forest thanks to Alexander Isak's stoppage-time penalty on Friday, have closed the gap to just two points with two games in hand over the north London outfit.
Meanwhile, Liverpool, Brighton and Brentford will each feel there's an outside chance of qualifying for the Champions League next season, particularly with Tottenham demonstrating inconsistent form under Conte.
Gabby Agbonlahor proposed that Levy's best choice would be to fire Conte immediately,  even if it means handing the baton over to a youth coach rather than brining in a full-time replacement.
'The best thing Spurs can do now is get rid of Conte. Even if you give it to the U23s manager until the end of the season. Get the players back on side and fight for top four. There's no point the manager being their now,' he told talkSPORT on Saturday.
'Come Monday morning, they'll be friction with some of the players. We saw what happened to Richarlison as well. If I were Spurs now, I'd just sack him. He wants to leave, it's not working and him staying could cost Spurs top four.'
Meanwhile, O'Hara, who was at Tottenham in 2008 when the club last won a trophy (the League Cup), does not disagree with Conte's views on the lack of passion and desire at Spurs, but urged that he cannot support a manager 'slaughtering' his own team.
Conte's criticism of the club's culture, which directly links to Levy at the top, also didn't sit right with the former midfielder in terms of how Spurs are playing on the pitch.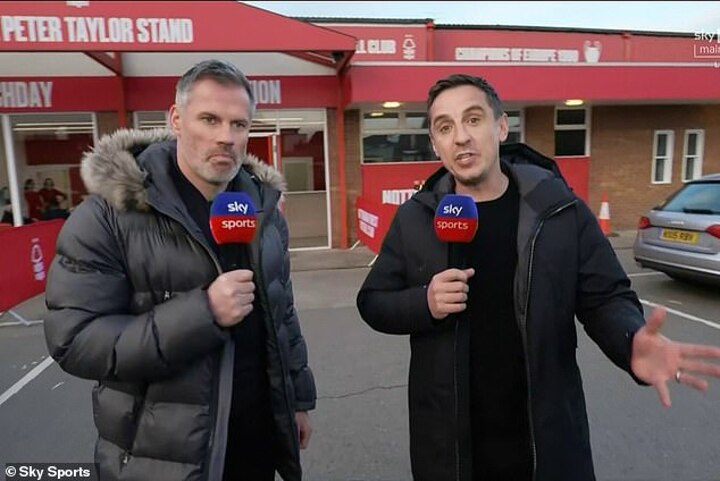 He told talkSPORT: 'Daniel Levy doesn't pick the team, Daniel Levy doesn't instil a mentality to the players, Daniel Levy doesn't rest Harry Kane in an FA Cup much, Daniel Levy doesn't play a 3-4-3 formation.
'I don't disagree with criticism of Levy and I've said it before about taking the club forward, he hasn't helped, he hasn't brought in the best players, but the comments of Conte aren't right.
'I don't disagree with the comments about passion, the desire to win, the mentality of the players, but it's how he said it, where he's said it, and the timing of it.
'I can't get behind a manager slaughtering his team when an international break is coming up and he's basically saying to Levy "I beg you to sack me".'
Finally, Jamie Redknapp was keen to lay out his views on Tottenham's Conte conundrum.
'That's the emotion of the man. Right now he's been driven to a situation with his contract situation where it looks like at the end of the year he's probably not going to be there,' the former Tottenham midfielder said.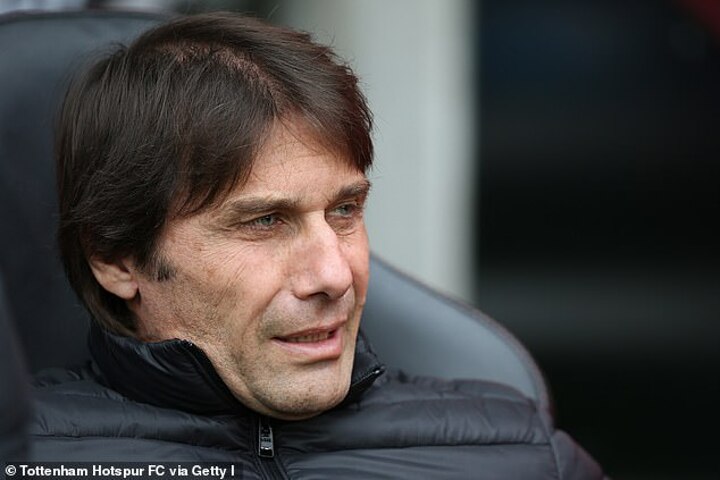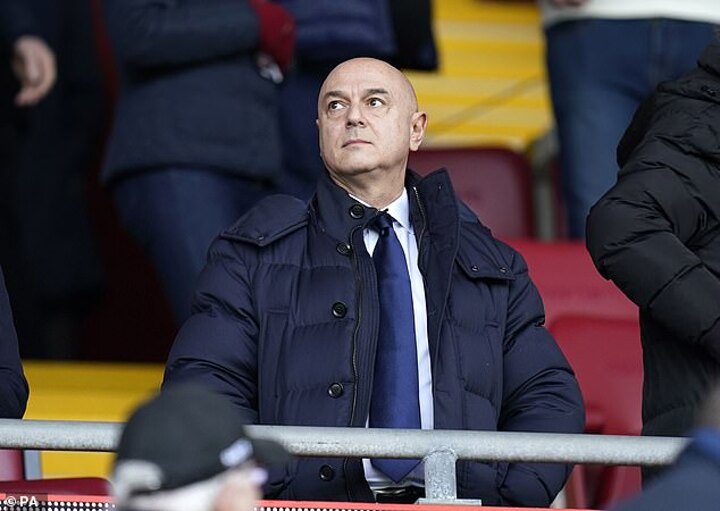 'It feels his position has almost become a bit untenable. I don't really see where this goes from here. I said it earlier in the year it felt like he was talking his way out of the job. It wouldn't surprise me, Tottenham have sacked managers before cup finals.
'When you start singling out players that's a surefire way to lose that dressing room, I don't see that one. He's mainly talking about the owners, the chairman hasn't won a trophy, a lot of great managers but they haven't won anything.
'He probably feels while they're in charge are they ever going to buy the players that you need. I thought he might be the first person that was going to get the keys to the kingdom and he was going to be able to buy the players he wanted all of them.
'There have been a lot of players that have been forced upon him. He has a two, three-year period. In that period, even he feels he can't win at Tottenham and that's quite a sorry state.'