Jan Vertonghen has hinted that an extended stay at Tottenham could still be on the cards, with the Belgian ready to weigh up the "pros and cons" of signing a new contract in north London.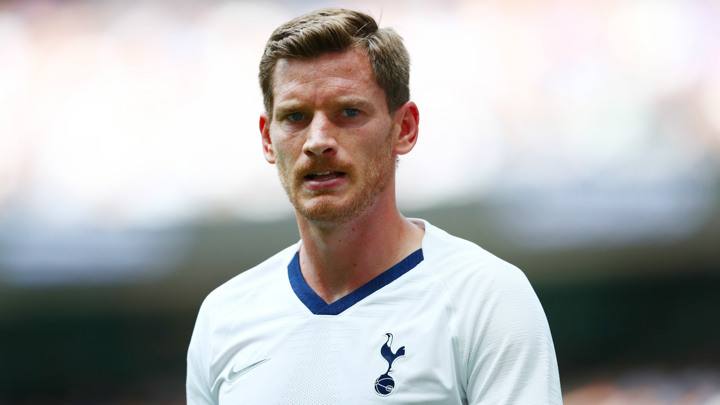 Vertonghen is now mulling over whether to prolong his association with Tottenham or take on a new challenge.
He has seen fellow countryman Toby Alderweireld commit to a new contract, but Christian Eriksen headed to Inter in January after shunning efforts to get him tied down.
Vertonghen has made no decisive call as yet and admits anything is possible at this point.
He told De Kleedkamer when quizzed on his future: "I'm in a process right now that I have to grab a piece of paper and write down the pros and cons of the options I will have soon.
"I will really have to decide what I want in my career. In three to four years, I will go to the place where I will likely settle down.
"I have to start thinking about where I still want to live, what language I want to learn, what culture I still want to live in.
"And also, very importantly, which competitions and prizes I still want to win. I don't want to regret anything in my career."