Chelsea were beaten comprehensively by Manchester United on Thursday evening and the 90 minutes quietly backed up comments made by Frank Lampard in recent weeks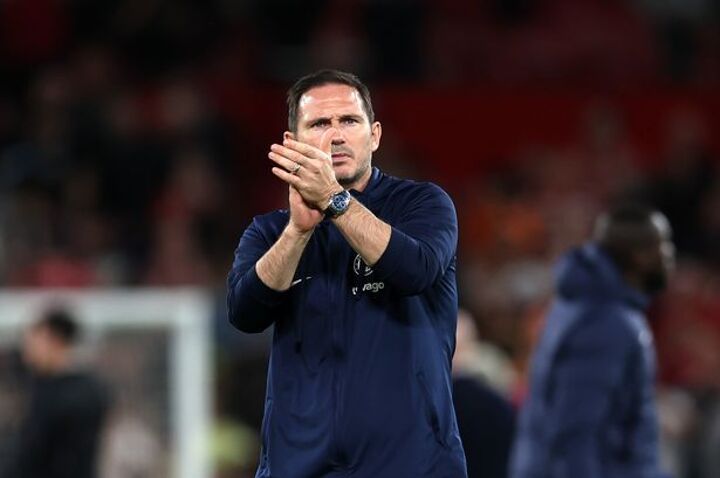 It was fitting that when the NBA play-offs are currently being played over in America, Todd Boehly's Chelsea participated in what at times seemed like a basketball game against Manchester United.
Man United actually had something to play for, so for them to not be a bit more cautious than they were on Thursday evening perhaps shows where Chelsea are right now. Erik ten Hag wasn't worried about the threat the Blues posed on the break. At times, it looked like he was wrong to think that but it ended up with the visitors scoring just once – and that was when Chelsea were already trailing 4-0.
Chelsea should've been 1-0 up within five minutes. Mykhailo Mudryk kind of summed up his time with the Blues so far by getting his shot all wrong after a fine pick-out from Lewis Hall.
Missed chance, you say? Chelsea paid their price – like they have done so many times this season – seconds later.
Casemiro headed in from a fine Christian Eriksen free-kick. But then for the next 44 minutes, it was all Chelsea. The Blues were playing some really positive football. A lot of it took place at the edge of the United box without ever finding that killer ball.
Carney Chukwuemeka, Noni Madueke, Enzo Fernandez and Hall, in particular, were all looking really bright. Four players who looked like they really cared to be out there. Every time they lost the ball, they would look furious, every time their teammates misplaced a pass, the same story. It was refreshing to see.
He said: "I think if you are a player there are two ways you can look at it: you can go, 'don't fancy that because it is going to be too challenging'; or you go: 'no, I'm going to show individually in my own way what I can do in a game, to show'.
"And since I have been here some of the players I can say will certainly do that. The other ones I want to see whether they want to show. Simple as that, in terms of performances."
It's a mentality that incoming head coach Mauricio Pochettino needs to get rid of as soon as possible at Chelsea. The Argentine, who is well known for his man-management expertise, will simply not tolerate what Lampard has had to contend with.
There were some performances out there that can be seen as positives but it still wasn't enough for Chelsea to even really lay a hand on Man United. The second-half consisted of two individual mistakes from Wesley Fofana and United capitalised on both to score and eventually make it 4-0.
It was the first time we've really had the chance to strongly criticise Fofana since he signed for big-money last summer. The Frenchman has been largely consistent this season but that five-minute period where Bruno Fernandes and Marcus Rashford scored United's third and fourth on Thursday night will not be looked back at in the fondest manner by the defender.
Lampard spoke so much about 'standards' after the game, in an interview with Sky Sports. He said: "It's a simple thing to say but any team that consistently gets results in the Premier League has them [standards], because without them, the tactics do not matter."
When asked what those standards are, he replied: "Training well every day, trying to improve, being a real collective unit. There are some variables for the players. Everyone talks about the big squad, I understand that. It's hard for the coaches this year. I get it."
He has been referring to said 'standards' for weeks now in his short spell as interim head coach. But it sounds like certain players do not meet his set standards behind the scenes and that is likely to be Pochettino's biggest problem when he comes in at Stamford Bridge.
Whatever you say about Lampard and his short reign back at Chelsea – and plenty has been said – he and his backroom staff have been the people seeing what is really going on behind the scenes. His feedback at the end of the season, in what will be effectively a substantial handover to Pochettino, is absolutely crucial.