Paris Saint-Germain have finally landed their new coach as Christophe Galtier has signed on for the next two seasons, replacing Mauricio Pochettino.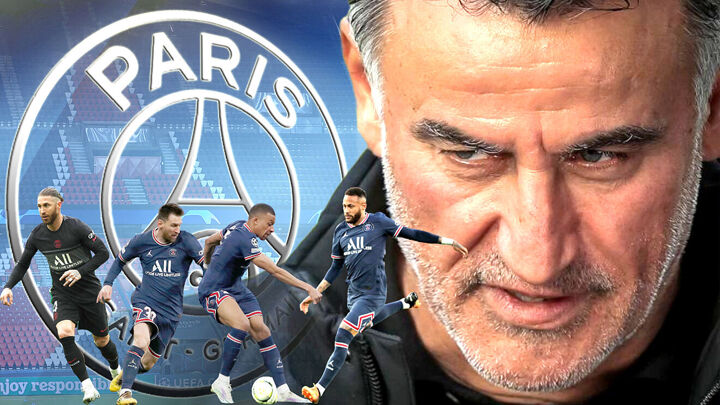 The French coach takes over after leaving Nice, the club he joined last summer after winning the Ligue 1 title with Lille. His goal will be to finally lead the Parisian giants to Champions League glory.
Zidane and Luis Campos
PSG president Nasser al-Khelaifi told MARCA the team never made contact with Zinedine Zidane.
"He is a person I liked very much as a player and I like him as a coach," he said. "But we have never spoken to him, directly or indirectly."
Once Pochettino's departure was confirmed, new PSG football advisor Luis Campos made Galtier the priority after spending three seasons with him at Lille. They'll now work together at the Parc des Princes.
A new PSG with Mbappe at the helm
The French boss takes over a side that won their 10th Ligue 1 title, but lost the Trophy des Champions, and made early exits from the Coupe de France and the Champions League.
Mbappe, who signed on until 2025, is now the leader with the likes of Leo Messi, Neymar, Sergio Ramos, Gianluigi Donnarumma, Marquinhos and Marco Verratti still present, but Angel Di Maria gone. As for things at the club level, Leonardo has departed with Campos stepping in for him.
Goals for the transfer market and season
The team have paid Sporting Lisbon 38 million euros for Nuno Mendes, 41.5 million for Vitinha from Porto and welcomed back Pablo Sarabia, Kalimuendo and Rafinha from loan. Names like Alphonse Areola, Xavi Simons, Marcin Bulka and Di Maria are gone, while Neymar's future remains in doubt.
PSG have been linked with a move for Inter's Milan Skriniar for the backline, as the team set their focus on a run for the Champions League. They are hoping Galtier can take them there, having reached the final and semi-finals in 2019/20 and 2020/21 respectively.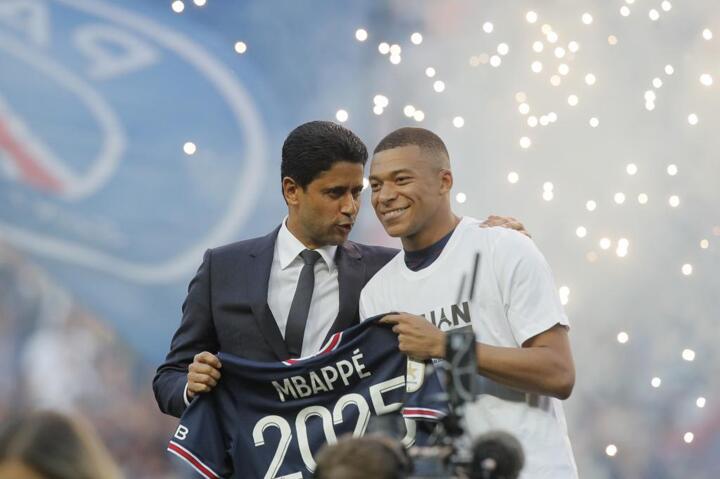 Success at Saint-Etienne, Lille and Nice
PSG will be Galtier's fourth team, as the former defender coached Saint-Etienne from 2009 to 2017. He brought them back to Europe and helped them win their first trophy in 32 years by winning the Coupe de la Ligue in 2012/13.
From there he joined Lille, where he followed a similar pattern: avoid relegation, qualify for Europe and then a title. However, this time the prize was much bigger, as he won Ligue 1 by taking down the mighty PSG in 2021.
He then left for Nice, where he finished runner-up in the Coupe de France and narrowly missed out on Champions League qualification.
PSG's nemesis
They have nightmares about Galtier in Paris, as he has a knack for beating PSG. He's gone four matches in a row without conceding or losing to the French giants.
What are his teams like?
Galtier's preferred formation is 4-4-2 which is different to other French sides. Rather than focusing on speed, attacking pressure and fast transitions, his sides organize themselves in a way that prevents the opponent's from running on to the ball thanks to a perfectly coordinated press. They then protect themselves defensively after losing the ball.
However his PSG will be more proactive given the quality of the side.
"I want to see intensity, pressing. I haven't spoken to the squad yet, but you win more often when you play well," he said at his presentation. "Compared to my previous clubs, there will be a different approach."
Last tango on the Paris bench
Coaches aren't safe at PSG. Since 2011, the club have had seven coaches, including Galtier. Kombouare, Ancelotti, Blanc, Emery, Tuchel and Pochettino haven't been able to lead the star-studded side that often has a volcanic locker room.
"No one is above the club," he said. "If a player doesn't want to respect the rules in place then he has no place here."