Three years ago in Montreal, Real Madrid discovered a player around whom they would build their future as Marco Asensio impressed in pre-season.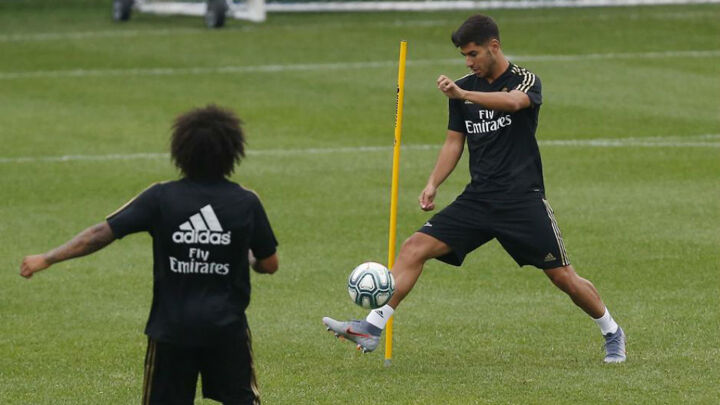 After enjoying a starring role for Espanyol, Vicente del Bosque came close to taking him to the 2016 European Championship, but after debuting against Bosnia & Herzegovina he was left out of the final squad.
On July 17 he boarded the plane for Canada with his Madrid teammates and with the initial idea being to loan him out again the following season, yet he impressed to the extent that he was deemed untouchable. He stayed to work under Zinedine Zidane and soon became a regular for Julen Lopetegui's Spain.
Three years have passed, and it seems a lifetime ago, with Asensio being a complete different player now. A cloud of doubt hangs over him, but he can start over again in Montreal. There's pressure like never before on him to impress Zidane and to show he can be the player everyone thought he would become.
The Estadio Santiago Bernabeu bowed down to his talent, but he didn't deliver. No, at 23, it's time for him to step up and show he can do it for Madrid.
A season to forget
The 2018/19 campaign wasn't one to remember for anyone, particularly for Asensio who had a lot of expectation on his shoulders beforehand. He only scored six goals and half of those came against Melilla.
In his time at the club he's shown glimpses of utter brilliance, but too many examples of coming up short. He tore Barcelona apart in the Supercopa de Espana, and did similarly against Italy for Spain.
But he hasn't found consistency, which only leads to questions about what his purpose is in the capital.
Zidane's faith
The Frenchman believes in the forward, which the player is aware of. He's being counted on, and Zidane is desperate to get him back to the player he has shown himself capable of being.
Montreal will again be decisive for Asensio. If he shines, he'll prove many wrong. If not...