Diego Simeone has the complete backing of the club to deliver a successful decade, Atletico Madrid chief executive Miguel Angel Gil Marin has insisted.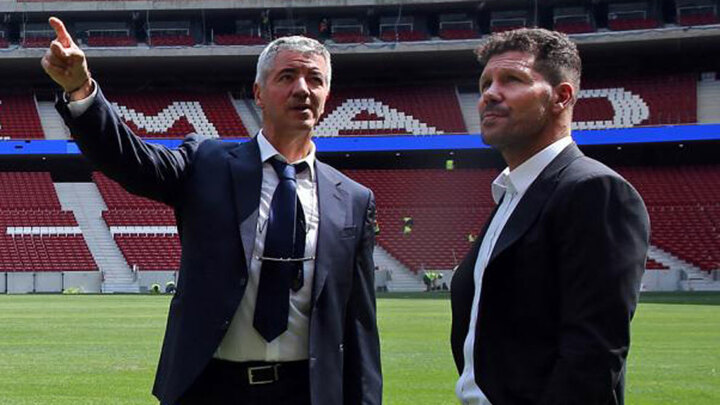 It comes on the back of a difficult midweek for Los Rojiblancos as a 3-0 defeat against Juventus saw them eliminated from the Champions League.
However, Gil Marin was keen to underline the club's support for their coach as part of their planning going forward.
"I fully trust in our sporting project and in Simeone," he told the club's official website.
"I offered Diego his renewal the week after the 4-0 defeat in [Borussia] Dortmund and it wasn't easy to go against the tide.
"I want to thank him for these seven years as we are convinced that we will enjoy the next three years as we have done so far.
"I'm sure that Diego will complete a decade at Atletico that will change our history."
The club's chief executive also reflected on the difficult defeat in Italy, pointing at the financial gap between the clubs, although he was at a loss to explain what went wrong at the Allianz Stadium.
"It is true that the result confused all the players," he continued.
"The game in Turin was a bad day that is already in the past.
"The difference in the tie against a team that exceeds us in by more than 200 million in income was a penalty in the 82nd minute.
"It is true that that night we did not compete as we have been doing for years, which was not the Atletico we know, but neither did Juventus play at their level in our stadium.
"It's hard for everyone but we have to recognise that we did not do things right. This is football and the players have always shown that we know how to face both victory and defeat. A bad day cannot make us lose perspective."