Yannick Carrasco was able to take advantage of a Marc-Andre ter Stegen mistake, in addition to a good pass from Angel Correa, to give Atletico Madrid a 1-0 lead against Barcelona just before the half-time break.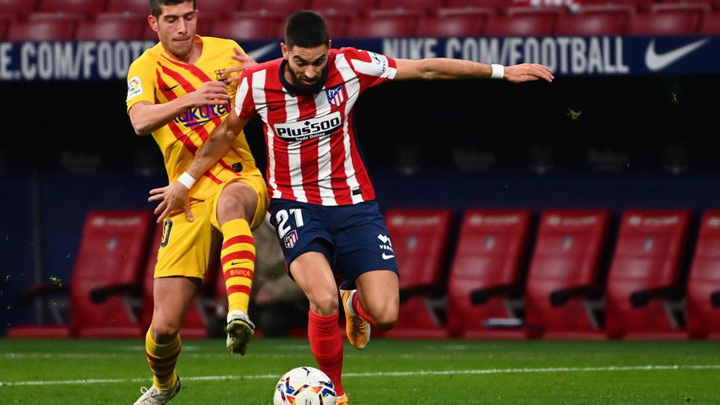 The Belgian winger tore the Barcelona defence apart when they met at the Camp Nou towards the end of the 2019/20 campaign as the two teams drew 2-2, with Carrasco winning two penalties for Atleti.
It was on that day that Carrasco truly showed that he can be replicate the performances he put in during his first spell with Los Rojiblancos, if not improve upon them.
On Saturday night, he once again caused all sorts of problems for the Catalan club's back four. What's clear is that the Barcelona defence will be having nightmares about Carrasco.