Thibaut Courtois was one of the main reasons why Real Madrid won LaLiga Santander last season, but the truth is that the Belgian goalkeeper rarely comes to Los Blancos' rescue when it comes to penalties.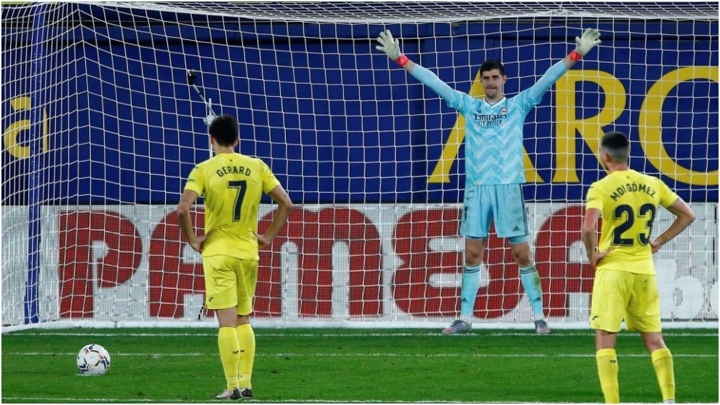 Fans of Spanish football have become accustomed to seeing the 28-year-old pull off excellent saves, but rarely have they seen him prevent the penalty-kick taker from finding the back of the net. In fact, since he joined Real Madrid in the summer of 2018, Courtois has only managed to save one of the 15 penalties he has faced. And of those 15, 13 have resulted in goals, one was missed altogether, and the other was saved by Courtois.
The only penalty that he has saved as Real Madrid goalkeeper came on May 12, 2019, when Willian Jose failed to beat the Belgian, although Real Sociedad would go on to win that game 3-1. A couple of months earlier, Real Valladolid midfielder Ruben Alcaraz failed to hit the target with his shot from 12 yards out.
The other 13 penalties that Courtois has faced have all resulted in goals, including the three on Matchday 9 against Valencia and the one conceded to Villarreal striker Gerard Moreno on Saturday. In total, across his whole career, Courtois has saved seven of the 40 penalties he has faced.