Fede Valverde was trusted by Zinedine Zidane at Getafe as Real Madrid were held to a scoreless draw.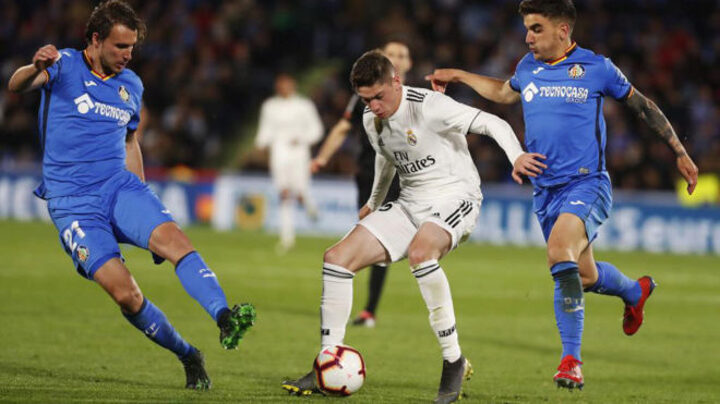 The youngster is set to have a new contract offered to him at the Estadio Santiago Bernabeu, but it remains to be seen where he will be playing his football next season as he could be loaned out.
"I try to take every opportunity in every training session," he said to Movistar.
"The coach makes the decisions and I try to show him that I can be here next season."
Speaking about the draw at Getafe, Valverde said that he gave all he could to help the team.
"I tried to make the most of the opportunity," he explained.
"I think we did some good things, even if we didn't win.
"We have a few more games to show what we can do and to prepare for what's coming."