The Real Madrid star Federico Valverde is named Man of the Match on his World Cup debut.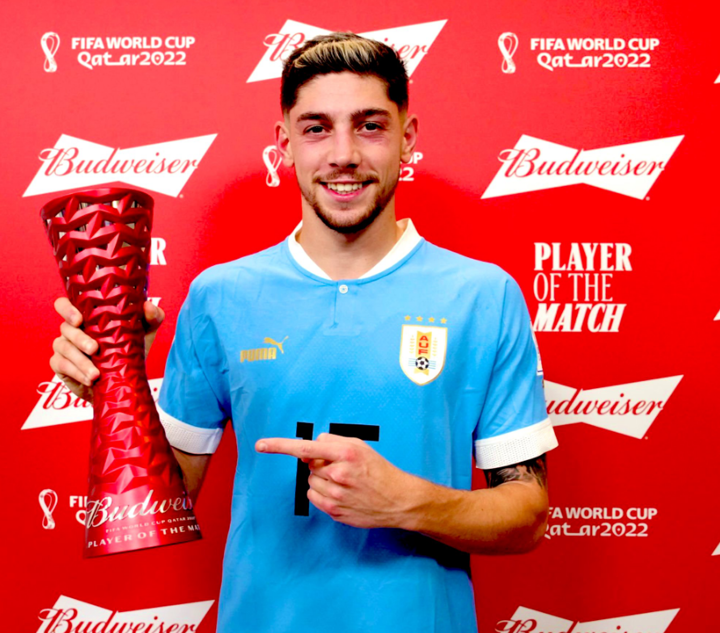 Uruguay and South Korea battled to a goalless draw in their Group H opener in the 2022 World Cup, when midfielder Valverde gave a perfect performance.
Fede Valverde's game by numbers vs. South Korea:
- 11 passes into final third
- 8 passes into opp. box (most)
- 5 x possession won
- 4 duels won
- 3 crosses
- 3 shots (most)
- 2 chances created
- 2 tackles made
- 0 x dribbled past
Federico Valverde is as irreplaceable for Uruguay as he is for Real Madrid and is central to his country's World Cup hopes as a player with youth and experience on his side in a squad blessed with an abundance of both.