Luis Enrique's squad list for Spain's upcoming games was a boost for teams in the upper half to mid-table of LaLiga Santander.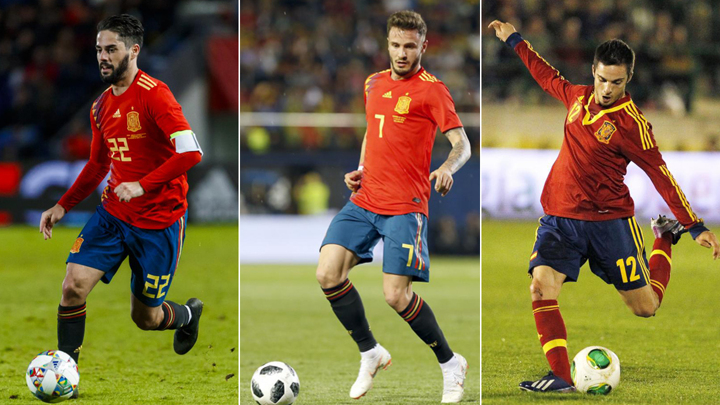 There is less and less of a presence of players at the biggest clubs, an acknowledgement to the strength in depth of the league and the clubs which underpin the competitiveness of the division.
From old schoolers like Jesus Navas at Sevilla to returnees like Athletic Club's Iker Muniain or Valencia's Dani Parejo, to men who have finally managed to arrive at their best level, like Sergio Canales at Real Betis, and the fantastic story of Getafe striker Jaime Mata; there is a real spread amongst the clubs.
Therefore, the times are tougher for players at the big clubs with La Roja.
Barcelona, who in their best period had nine players called up, now have just three in the squad in the form of Sergio Busquets, Jordi Alba and Sergi Roberto.
Atletico Madrid have lost two players with Saul and Koke making way, while Real Madrid duo Isco and Nacho miss out, as does the injured Dani Carvajal.
The turn of Luis Enrique in his fourth squad list shows that not only is he still searching for the base of his squad, but he remains unsure of his strongest XI.
Very few players can be considered to be certain starters since he took over, with those being David de Gea, Sergio Ramos, Sergio Busquets and Rodrigo Moreno.
The Asturian has been a hard man to gauge during his coaching career, although he did recently hold a welcome talk with Catalunya Radio in which he opened up and gave the public more of an insight into his character, and has surprised with several absences and call-ups in the list.
Two cases are difficult to understand - those of Saul and Pablo Sarabia - and the one that deserves explanation is Isco.
Saul
If there was a player similar to Luis Enrique in the squad through both his character and ability, then it is Saul.
The Atletico midfielder went from not playing a minute in the World Cup to bringing in the new era with Spain.
He played all four games since Luis Enrique took over but today, just four months later, the coach not only doesn't have him in his XI but he isn't even in the squad.
While the 24-year-old has dropped his level slightly, few midfielders in Europe have his potential and quality.
At a time when he perhaps needs a little boost, the coach has forgotten him and it is hard to think of a Spain side at Euro 2020 without him being a part of it.
Sarabia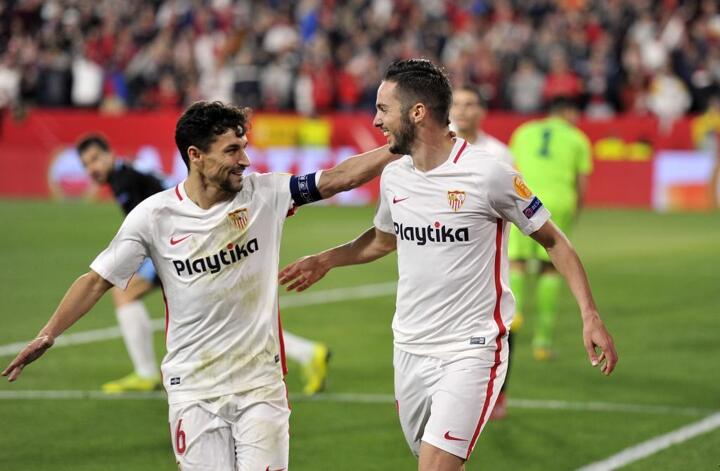 Although Sevilla are currently going through a difficult time, Jesus Navas and Sergi Gomez were both called up but Sarabia was not.
It was already a surprise that he hadn't been included in previous squads, but it is even more astonishing now after netting 20 goals already this season.
That is a figure few Spanish attackers are near and, therefore, it is surprising that Luis Enrique has opted against calling up Sarabia, particularly when the door was opened for players of a lower quality in his position, such as Canales and, above all, Muniain.
Isco
After Saul and Sarabia, two decisions that are difficult to understand, we arrive at the unknown one: Isco.
He is a player who Luis Enrique has given lots of love too, both on and off the pitch, but he hasn't been called up either.
From a logical point of view, it isn't surprising that he hasn't been called up due to his lack of playing time, but it is puzzling given that it could have helped recover a player who needs to play in order to find his form and rhythm.
Would it not be better for him to get into the team dynamic, to get some minutes under his belt and change the atmosphere after a difficult few weeks at Valdebebas?
As the coach didn't speak of absences, the cause of Isco's non-appearance is unknown.
But as with Saul, it is hard to imagine Spain without the Madrid No.22 at Euro 2020, unquestionably one of the country's most talented players.