There is no doubt that Keylor Navas will be a firm contender to win the Best Goalkeeper award when the prizes are handed out for this season's edition of the Champions League.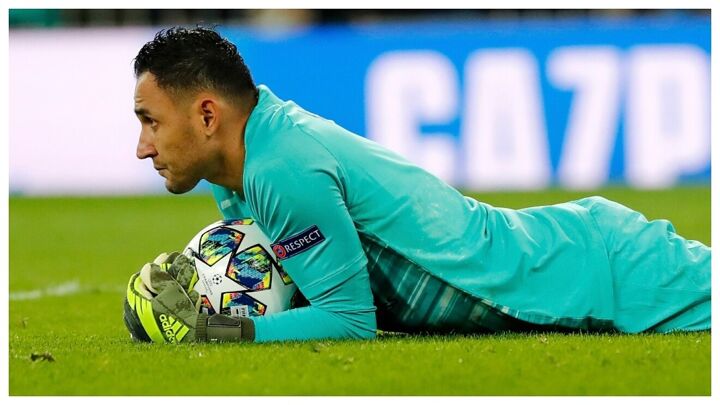 The Paris Saint-Germain shot-stopper has made 52 saves in the competition this season, a statistic which towers over the other goalkeepers that still remain in the competition: Chelsea's Edouard Mendy (25), Real Madrid's Thibaut Courtois (23) and Manchester City's Ederson (16).
Record number of saves against Bayern Munich
PSG have come so far largely due to Neymar and Kylian Mbappe, but there has to be a lot of credit awarded to Keylor Navas too.
The Costa Rican made nine saves against Barcelona in the round of 16, including a penalty save against Lionel Messi, and in the quarter-finals he equalled the record for the most saves in a Champions League quarter-final match with ten.
Many of the saves made by Keylor have been from point blank range too, and the ex-Real Madrid 'keeper also boasts the most saves in the area with 34.
However, Keylor could have done better with Kevin De Bruyne's cross-shot in the first leg of PSG's semi-final tie against Manchester City.
"The ball had the perfect trajectory and it is very difficult for the goalkeeper, because he expects someone to touch the ball," said De Bruyne, trying to excuse his victim.
Another great statistic that Keylor Navas currently has is the fact that he hasn't been eliminated in any of the 13 Champions League knockout ties he has started prior to the final.
His record is a curious one: when Real Madrid were eliminated in 2014/15 and in 2018/19, Keylor was an unused substitute for Iker Casillas and Thibaut Courtois respectively, but when he has played for Real Madrid they went on to win the Champions League three times in a row.
The 13 knockout ties Keylor Navas has been victorious
A goalkeeper of magical moments
The bigger the stage the better Keylor Navas performs, and to have only emerged once as a loser in a knockout round of the Champions League is quite a feat.
Many current and former players have commended the Costa Rican goalkeeper for his achievements.
"Keylor Navas has always been a goalkeeper of magical, decisive, unique moments," Andoni Zubizarreta recently underlined in El Pais.
"That penalty save against Lionel Messi after 45 minutes of total Barcelona dominance destroyed the hopes of a fresh comeback for the Catalans."
"Keylor is an incredible and a decisive goalkeeper, you know that behind you you have someone that can save you at any moment," said PSG teammate Angel Di Maria.
MVP of Ligue 1 and contract renewed until 2024
At almost 35 years of age, Keylor Navas is in the form of his life and has recently renewed his contract until 2024 with PSG.