Real Madrid have found themselves in a complicated situation as they try to hang on to an option for left-back Fran Garcia.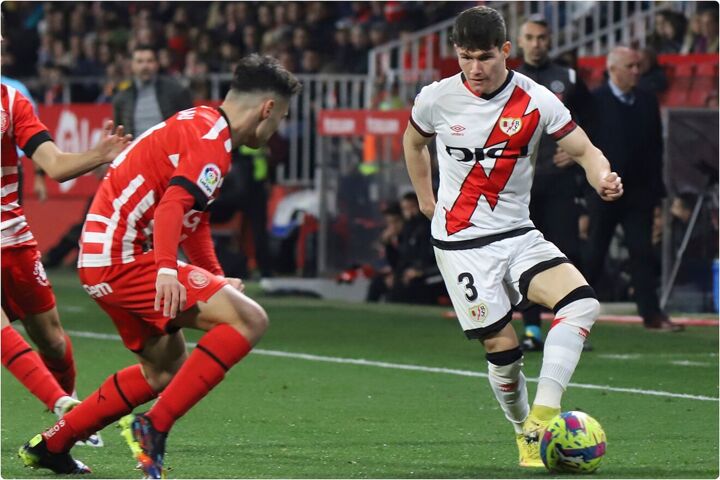 The Rayo Vallecano star has been playing at a high level since he arrived in La Liga, and it is no surprise that other sides have taken an interest in him. Real Madrid sold him to Rayo for €2m, but retain 50% of his rights.
With a €10m release clause, they would be able to bring him back for just €5m. However Xabi Alonso, who will have seen Garcia in close proximity due to his time in the Real Madrid academy, is reportedly interested in activating that release clause and bringing Garcia to Bayer Leverkusen, as per Marca.
This has left Real Madrid in a tricky situation. Although they do not want to bring him back to the club at this point, they are looking to keep their options open for the future. Equally, Garcia, who is a Real Madrid fan, is keen not to cut ties with Los Blancos entirely.
Real Madrid cannot buy him back and then sell him to Leverkusen directly, as this would prevent him from playing for a third club, as per new FIFA rules.
Thus it appears that Leverkusen will be negotiating with Los Blancos in order to ensure they retain an option or some rights towards Garcia.
Garcia on the face of it will suit the Bundesliga. Already at Rayo he plays in a team that enjoys counter-attacking and using the flanks. Alonso would also be able to help with his adaptation.