On Sunday night, Florentino Perez and Jose Angel Sanchez will meet Zinedine Zidane at Real Madrid's training base as they look to shrink the size of the Frenchman's squad.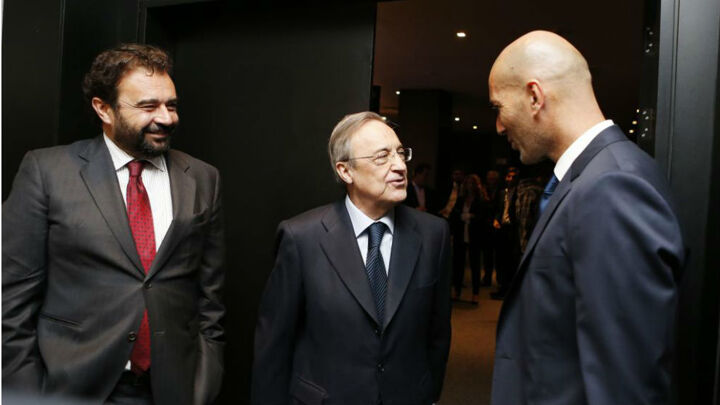 The idea from those upstairs at the Estadio Santiago Bernabeu is to find new clubs for six members of the squad, though it will not be an easy task. First, it requires appealing offers that meet Los Blancos' expectations, and secondly there is the matter of the high salary that the vast majority of the players have.
The presence of many teams currently on pre-season in the United States should make it easier for some players to depart. In addition, the presence of the president and the CEO amongst the players will also make clear the situation of players who are unsure whether they want to leave the club or not. It was Zidane who first informed them about his intentions with them moving forward, but ultimately the negotiations lie with those responsible for the club.
In previous summers, Real Madrid have looked to use the close proximity of some of Europe's biggest clubs to their advantage, although sometimes it has come as a surprise when teams have come in for their players. Two years ago, Jose Mourinho's Manchester United came in with an offer for Gareth Bale on the eve of a clash between the two sides. Days earlier, Florentino met with Kylian Mbappe's father to close the Frenchman's signing, but ultimately he could not get it over the line. In the coming days, similar scenes could be repeated with the presence of the likes of Arsenal and Bayern Munich, two potential buyers of Madrid's players.
Some of those expected to leave the club are Keylor Navas, a centre-back (either Jesus Vallejo or Nacho), midfielders such as Dani Ceballos, James Rodriguez and/or Isco, and the likes of Bale, Mariano Diaz and/or Lucas Vazquez. The presence of Florentino in Montreal will see these moves sped up as Zidane looks to finalise his squad ahead of the 2019/20 campaign.