Dani Parejo has expressed his gratitude to Marcelino with a touching social media post.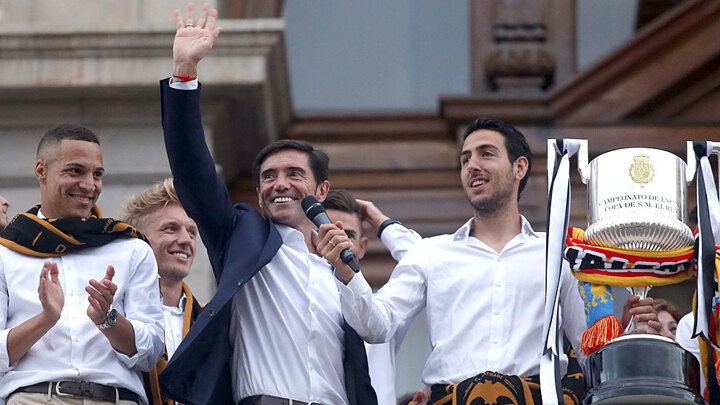 The Spanish coach was sacked by Valencia on Wednesday despite winning the Copa del Rey and achieving successive Champions League qualifications.
Parejo became one of Valencia's key players under Marcelino and lifted the Copa del Rey as captain in May.
"Boss, I wish you the best," Parejo wrote on Twitter.
"I'm sure that you'll do well wherever you go and [wherever] they let you work.
"Thanks for making this club bigger and [making] me a better footballer."