Vinicius has been impressing in recent weeks at Real Madrid, even if he hasn't been scoring as much as he would like.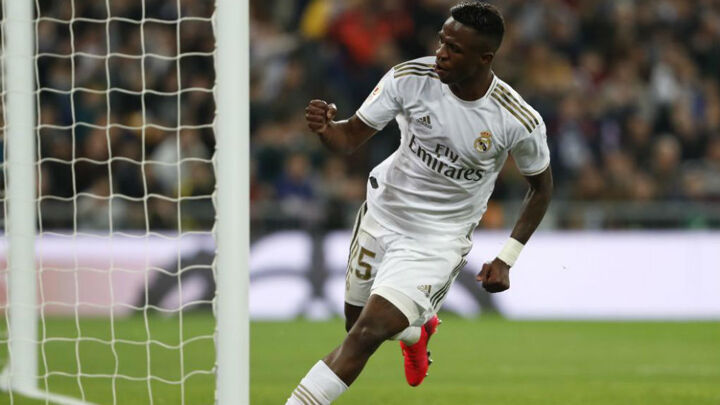 With just three goals this season, there has been criticism of his finishing, yet the player isn't worried.
"I'm very calm and I know at some point the goals will come," Vinicius explained in an interview with Esporte Interativo.
"I'm only 19 years old. [Raheem] Sterling, at my age, did the same thing. He didn't score so many goals, but this year I think he already has 15 or 16. He improves with every season."
Los Blancos' senior squad has a large collection of Brazilians and this should help the forward.
"There's Marcelo, Casemiro, Eder Militao and Rodrygo," he said.
"We're younger but we always support each other. It's been said that the hardest thing to do at this club is not just to arrive, but to settle and find consistency. There is room here for everyone. The minutes we all have are balanced, except with Casemiro."
Vinicius has been linked in the past with a loan move away from the Estadio Santiago Bernabeu, however he never thought of departing the Spanish giants.
"It never entered my mind, although I know that in football things can change minute by minute," he said.
"Sometimes you have the thought in your head that you want to change clubs in the middle of the season, but it's always complex, I never thought like that. I always knew I wanted to stay here, doing my best and continuing to play with some of the best players in the world."