Vinicius Jr has re-entered the squad list for Real Madrid, with the Brazilian on a new scheme of rotation under Zinedine Zidane's coaching.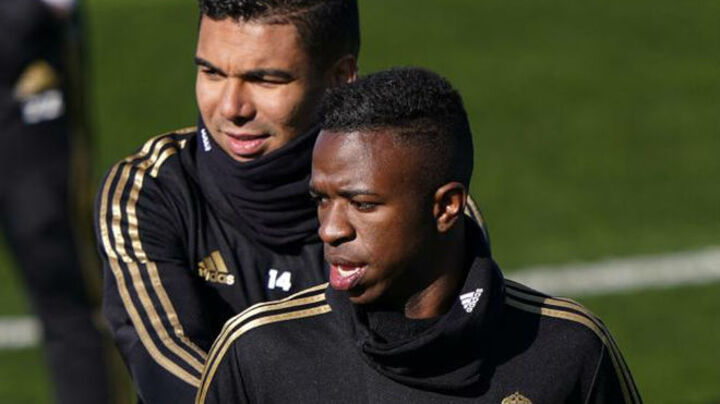 The Frenchman hasn't seen as much from the forward as Santiago Solari did during his spell in charge, and the emergence of Rodrygo has put Vinicius further down the pecking order.
He has though been selected to face Eibar, despite missing the home fixture against Galatasaray, with Zidane now electing to use the Brazilian in alternate matches.
The former Flamengo star was a guaranteed member of matchday squads until October 5 against Granada, but that match was a turning point.
He took a step back in the team and hasn't yet been able to recover, and he is finding his inclusions in squads being rotated.
In the last seven matches he has been excluded from the squad in three of them, even though Gareth Bale and James Rodriguez have both been absent through injuries.
Vinicius isn't going to give up though, especially with his experience in the 2018/19 season helping him deal with the current situation.
Julen Lopetegui didn't give him any continuity, yet Solari soon did as he worked hard in training, and this decision paid off as he was Los Merengues' best performer.
He hopes to enjoy a similar recovery this time around with Zidane at the helm, and his first opportunity will come on Saturday against Eibar.