Zinedine Zidane has praised his side's resilience ahead of Wednesday night's Champions League semi final second leg at Chelsea.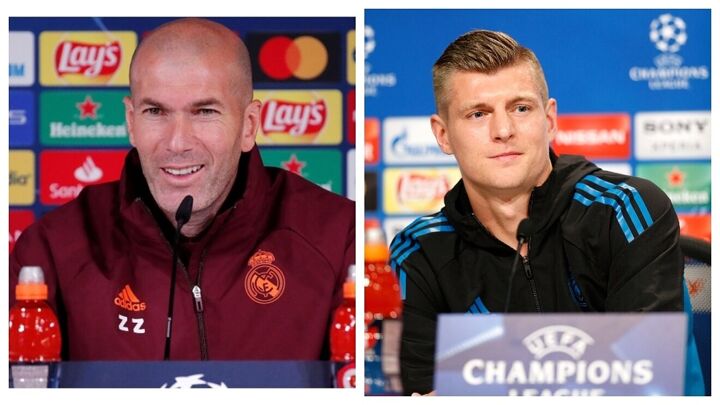 Real Madrid are looking to reach their fifth Champions League final with Zidane as coach, with the tie finely balanced at 1-1 ahead of the second leg at Stamford Bridge.
"You have to take your hat off to this team," he said in his pre-match press conference on Tuesday.
"Every time there are difficulties, they respond.
"They are the best. We are where we want to be and it is deserved."
He believes that they are in the right shape to reach the final, and encouraged them to express themselves with the ball.
"Everyone here is ready," he said.
"We will give everything in this Champions League semi final, a game that doesn't come around every day.
"The line-up changes nothing. We are certain that we will have to suffer.
"What matters to me is what we do with the ball."
He remained tight-lipped on whether Sergio Ramos would be fit to start the match.
"Tomorrow you will see if [Ramos] plays," he said.
"I am not going to say.
"If he is here it is because he is well, and that is the most important thing for us, to have our leader and captain.
"We are not going to risk anything, if he is here it is because he can play."
He went on to add that Eden Hazard could play a decisive role in the tie.
"It is a good moment for [Eden] Hazard," he said.
"I am sure that he will help us.
"He will bring his quality for us."