Barcelona's accountants have had a tough few years, but this summer they are able to provide some good news as they present the numbers to Joan Laporta and the board.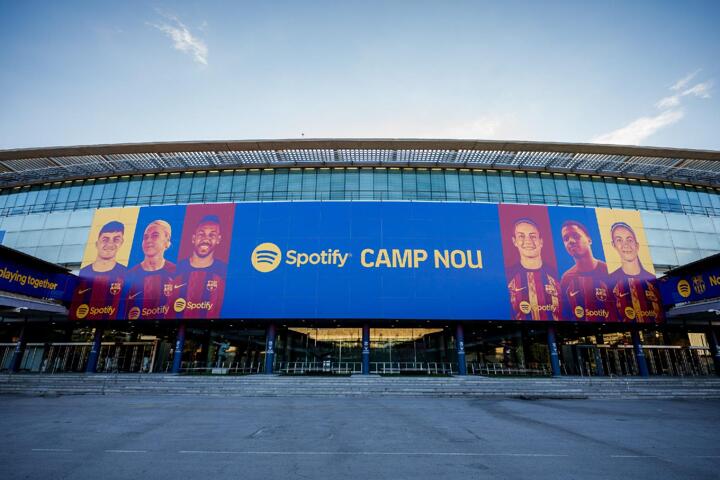 According to a press release from Barcelona, they have set record figures for their commercial revenue in the 2022-23 season, increasing the last pre-pandemic year's totals by 4% relating to the venues they have.
Their report claims that from the various venues and events, Barcelona have recorded €154.8m revenue, which is 18% over their budgeted target for the season.
For the first time ever, the men's football team alone sold over a million tickets, eclipsing six figures by 21,001. In total they earned €97.6m from Camp Nou.
There were also record incomes from men's basketball and women's football. The former hit €4.5m (126% increase from 2019), while the latter brought in €2.7m.
Barcelona signed new deals with Spotify last year, and this yeaar Whitebit, Stanley, Scotiabank, Bimbo and Herno amongst others, which contributed to the €97.6m they made in sponsorship fees. €7.8m of that came from women's football, a 96% increase on the previous season.
And finally, in terms of merchandising, Barcelona have seen an increase of 54% in sales, and opened 8 new stores, seven in Barcelona and one in Madrid. 52% of sales of their home kit came in the first three days of its release, while women's clothing is up 245% in sales too.
It should be noted that these figures are purely revenue, and have not been adjusted for inflation nor taken into account the expenses – they profit figure will be ultimately the most meaningful for Barcelona. President Joan Laporta will point to this as evidence of his virtuous circle plan, and use it as justification for the sale of assets in order to impulse spending.