Milan winger Samu Castillejo has revealed the team 'were sure' Zlatan Ibrahimovic would renew with the Diavolo. 'We had no doubts he would return'.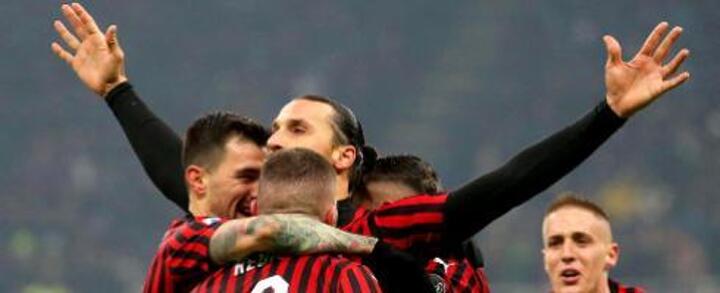 The Swede returned to San Siro in January and helped Stefano Pioli's men turn the season around to claim sixth in Serie A 2019-20.
But the 38-year-old took his time discussing the new deal with the Diavolo and eventually signed a one-year deal worth €7m.
"We were sure he would continue another year with us, especially after what we experienced together," Castillejo told DAZN. "He was surrounded by humble guys who wanted to work and welcomed him like family.
"We had no doubts that he would come back with us and he never left the WhatsApp chat."
The Spanish winger said the veteran pushed his teammates to stay focused, even in training.
"He talks a lot in training and in matches. He's a player who gives a lot to this club and I'm sure he will give us a lot this season. He's a champion and always wants to win, in training too.
"He pushes you and you can't make a mistake. If you miss a pass, a dribble or a cross, you find yourself behind Ibrahimovic.
"You play with that pressure that is typical when you play with a champion who pushed you to bring the best out of you."
Watch Serie A live in the UK on Premier Sports for just £9.99 per month including live LaLiga, Eredivisie, Scottish Cup Football and more. Visit: https://www.premiersports.com/subscribenow