Eusebio Di Francesco insists Cagliari did not intend to sit deep against Juventus, but 'they are technically and physically superior, so pushed us back.'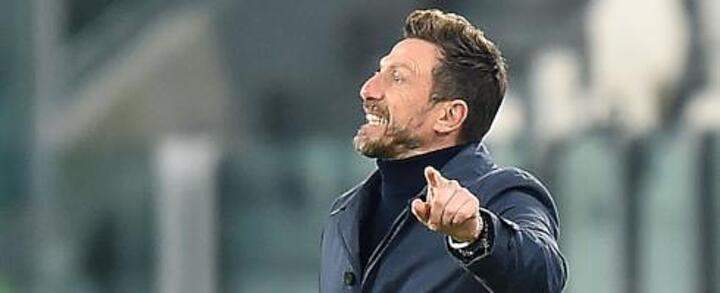 The Sardinians had won three of their last four games, but felt the absence of Diego Godin and Nahitan Nandez, who were caught up in the Uruguay COVID-19 outbreak during international duty.
Cristiano Ronaldo made the first half pressure count with two goals just before half-time, while Federico Bernardeschi and Ragnar Klavan had goals ruled offside.
"The idea had been to press Juventus and attack them, but their superior quality pushed us back, they kept forcing us deep and at the end of the day that will eventually lead to a goal," Di Francesco told DAZN.
"We had a slightly different identity after the break, but they adjusted too and because dangerous on the counter-attack when we made errors in transition.
"The intention was not to come here and defend in search of a point, we were pushed back and had to deal with that situation from there.
"Paradoxically, we ran more risks of conceding in the second half when we attacked them more, because the spaces opened up behind us."
With Godin and Nandez out of action, Cagliari experimented with a 3-4-2-1 formation to begin with, moving to 4-2-3-1 after the break.
"We started with three at the back, so the fourth had to close in much quicker. We also lost the ball cheaply playing out from the back, but were up against a team that is technically and physically superior. There's no beating around the bush.
"Unfortunately, we cannot afford to face Juventus when we are missing certain players who contribute a great deal to our team."