Rafael Leao's former Coach believes Milan have signed a striker who reminds me of Ronaldo and has the talent to play for Real Madrid and Barcelona.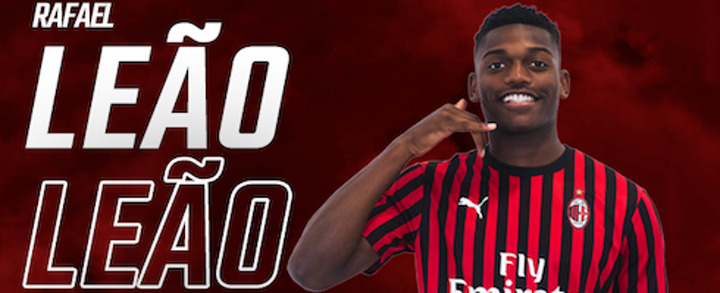 Tiago Fernandes coached Leao at various youth levels for Sporting, making him well-placed to comment on whether Milan were right to splash out €35m on the 20-year-old.
"Rafael is a No 9, he's almost always played as one," he told Tuttomercatoweb.
"I'd say that he reminds me of 'Fenomeno' Ronaldo for his pace, technique and the quality of his finishing.
"Perhaps he still has to improve in the air, but I want to tell the Rossoneri fans that Leao is a champion who can decide a game by himself.
"He certainly has the talent to play for Real Madrid, Barcelona and all the best clubs in Europe.
"He's good enough for any team in the world and he has a glorious career ahead of him."